Some big hitters are coming to Disney Plus in March 2020, including the fantastic Black Panther, which finally joins the collection of Marvel movies on the service. Black Panther is one of Marvel's most influential movie releases to date. Introducing Wakanda and the character of Black Panther who was first seen in Captain America: Civil War, the movie broke ground.
From Netflix to Disney+ :
The movie came to Netflix in Canada and the United States in September, 2018. It came to Netflix part of much-discussed Disney deal which in the US ran between 2016 and 2019 although in Canada its been a fixture for many years prior.
Sequel is coming soon:
Though it's nice to know that the first Black Panther will be available on Disney+ soon, many fans are already looking ahead to the film's sequel. Little is known about Black Panther 2 at this point, though it does already have a May 2022 release date. Over the summer, Martin Freeman, who appeared in the first film, said he thought the movie would begin filming in 2021. However, last fall, Disney CEO Bob Iger shared that returning director and writer Ryan Coogler was just starting the script. Namor is rumored to be the villain of the film, which could make for an impressive battle with Chadwick Boseman's T'Challa.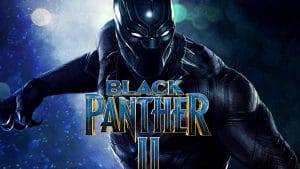 Verdict:
Black Panther will be the 18th Marvel Cinematic Universe (MCU) movie on Disney+. Avengers enthusiasts know that there are 23 movies in the MCU so far, but it's unlikely they'll all be on the service. Even after the Ant–Man sequel and Infinity War get the green light, there will still be three movies missing. That's because Disney isn't the sole rights holder.
Black Panther heads to Disney+ on March 4th.