As soon as the holiday season ends, The awards season sets to start. All the media buzzes about the 92nd Academy awards preparations. A marketing campaign is started by Disney for its previous year released movies. MCU's Avengers: Endgame also includes in the list. Disney is pushing Endgame for Oscars. It is promoting a whopping of 14 categories this time.
Disney role in MCU Oscar nominations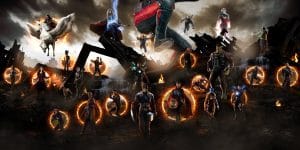 Disney had already done similar promotions for Black Panther and Avengers: Infinity War. As a result, Black Panther bagged three academy awards that year. Avengers: Infinity War entered into Best Visual Effects nominations. And Black panther triumphed in Best Original Score category. It also won an award in Best Production Design and Best Costume Design categories.
As the voting opens on January 2nd, 2020, we can expect the escalation in marketing levels by the year-end.
The nominees' list releases on Jan 13, a month before the Awards ceremony. Oscars this time will be presented on Feb 14, 2020.
The Nominations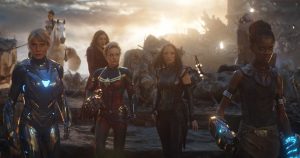 Avengers: Endgame is trying to be in 14 categories in Academy awards nominations. Please read below to know the list.  ForBest picture-Kevin Fiege, p.g.a. Best Director -Anthony and Joe Russo. For Adopted Screenplay- Stephen and Christopher. Best Supporting Actor-Robert Downey Jr.Chris Evans, etc.For Original score-Alan Silvestri. Best Supporting Actress-Scarlett Johansson, Brie Larson, etc. Best Sound Editing-Daniel, Shannon. For Sound Mixing-John Pritchett and team. Best Film Editing-Matthew Schmidt, Jeffrey Ford. Cinematography-Trent Opaloch. Best Production Design-Charles Wood, Set Decorator-Leslie A. Pope. Costume Design -Judianna Makovsky. Makeup & Hairstyling-Janine Thompson and team. For Visual Effects-Russell Earl and team.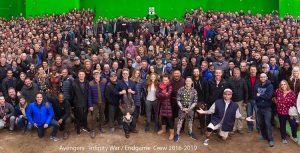 Source: ComicBook