WARNING: SPOILER AHEAD!!!
After the events of the Doctor Strange sequel, the Multiverse of Madness, we can't help but wonder about whether X-Men will still exist in the MCU or not. Creative minds and theories are always percolating as to what kind of things one can expect in future Marvel Cinematic Universe installments. From Moon Knight just being released, Disney's acquisition of 21st Century Fox has started a buzz across social media platforms regarding both Fantastic Four and X-Men joining Marvel Studios in Phase 4. However, the biggest question remains – will they still join the Marvel Cinematic Universe, after what happened in Doctor Strange 2?
Related: Is Doctor Strange 2 a Horror Movie? – Benedict Cumberbatch Clarifies
What Happened In Doctor Strange in the Multiverse of Madness?
Marvel's Doctor Strange in the Multiverse of Madness kicked off a bunch of new questions about exactly who had access to the multiverse. And it seems that, as more and more characters get introduced, there are going to be a lot of inconsistencies. During the Illuminati scene in Doctor Strange 2, Reed Richards was seen (Mr. Fantastic). This has no previous connection to the MCU but is speculated to be a powerful ally for Strange in the future. However, an unexpected cameo came in the form of Patrick Stewart, reprising his role as Charles Xavier/Professor X. But, who exactly he is portraying comes into question because regardless if this film takes place in between or after previous creations; what is seen on screen is a genuine blunder for Marvel's synergy within their own storylines.
Related: Doctor Strange 2: First Reactions Call The Film Bizarre Yet Brilliant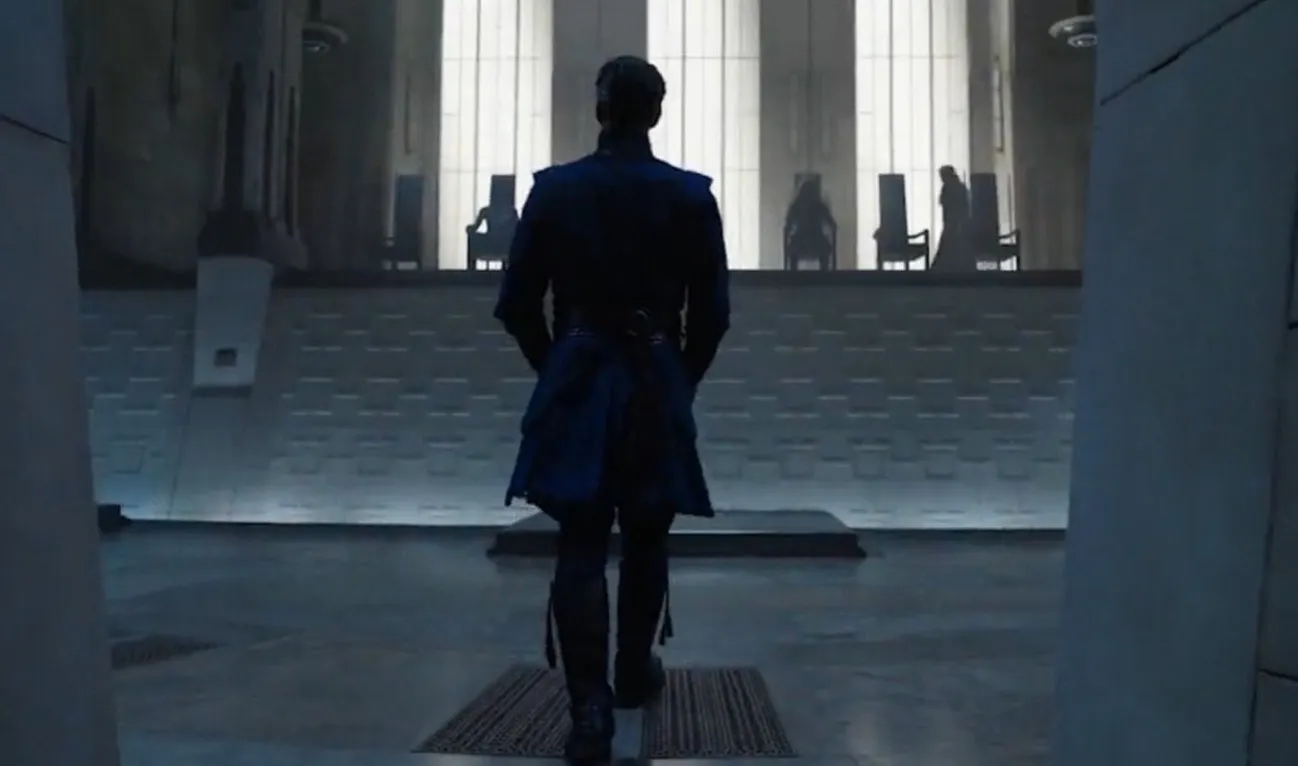 Is The Processor X In Doctor Strange 2 From X-Men Universe?
It can be argued that Professor X in Doctor Strange in the Multiverse of Madness is the same one from Fox's X-Men movies. However, this could be also not true. For example, unlike Charles Xavier, whom we've seen previously on film, who uses a wheelchair; this new version drives around in an identical yellow hoverchair – meaning he's different altogether. That version also happens to wear a dark green suit and since it's so similar to the animated series version in terms of suit design, it makes sense there could be more to him than meets the eye. If so, these live-action versions may overlap some or quite a lot but they don't count as the same person(s).
Related: How [Spoiler] Joined the Illuminati In Doctor Strange 2
Marvel Studios' recent release hints toward a potential connection between the MCU and X-Men universes. However, the film didn't explain the relationship between the Illuminati and the timeline in the way that fans of either shared universe would ideally like. Apparently, there are clear reasons to believe that an interdimensional crossover could theoretically be possible even though it has yet to happen. But for that, we all have to wait for the next part of Doctor Strange.
With that being said, Doctor Strange in the Multiverse of Madness is now running in your nearby theaters.
Check out the trailer here: