No actor prefers being typecast, and this is the reason many actors continuously look for something new. However, things were not the same for the Basic Instinct star, Sharon Stone. Opting for a career switch from modeling to acting, she landed her first major role alongside Arnold Schwarzenegger in the 1990 film, Total Recall. Followed by the 1990 science fiction, she started receiving more offers and was cast alongside Michael Douglas in the 1992 erotic thriller, Basic Instinct.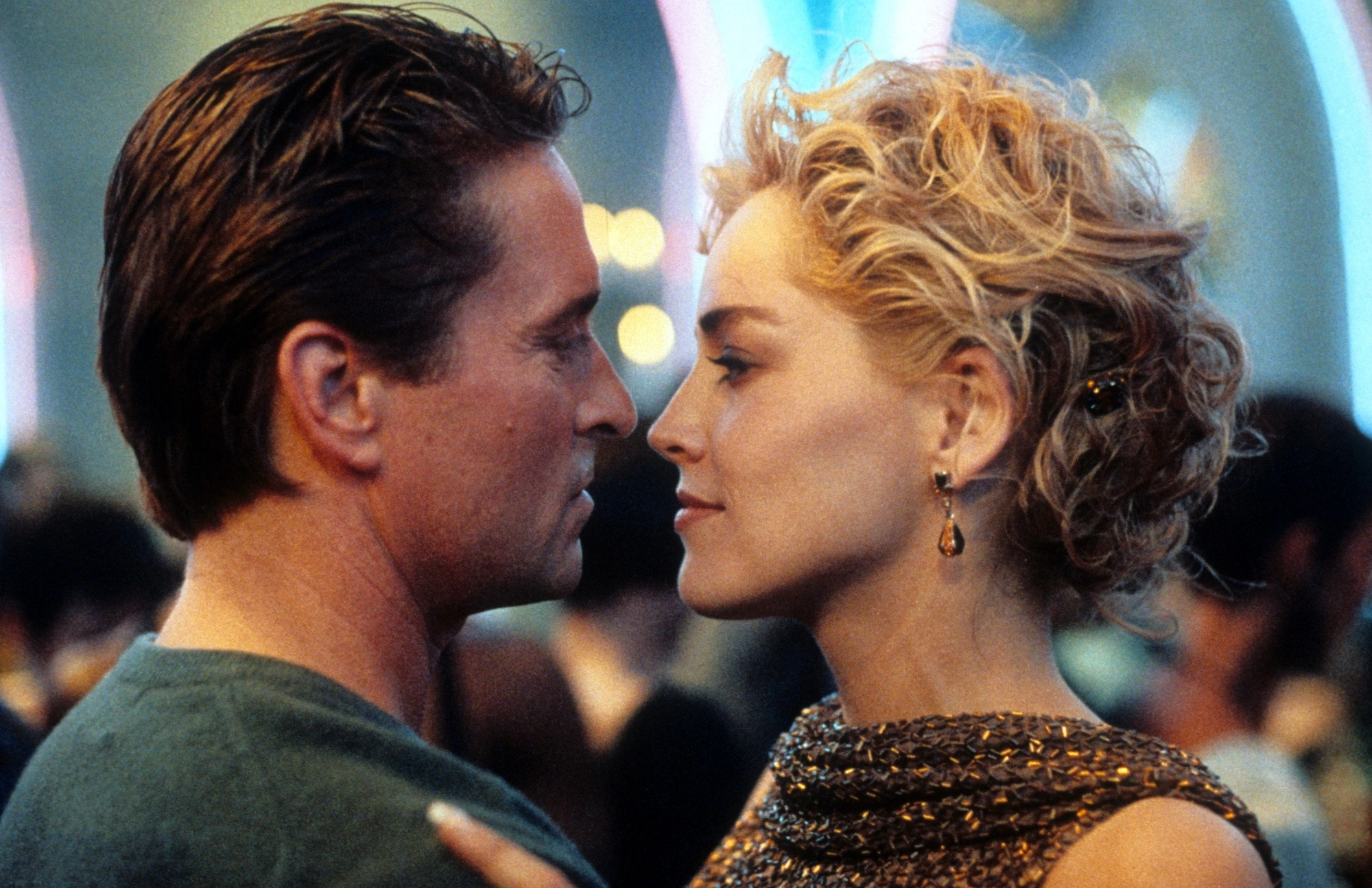 The film follows a police detective, Nick Curran, who gets appointed to investigate the killing of a rockstar and gets involved in an intense relationship with the prime suspect in the case, Catherine Tramell. The film brought new opportunities for her. However, the 64-year-old actress now blames her role in the 1992 film as a reason for losing her son's custody.
Read More: Sharon Stone's Brother Patrick Dies of Cardiac Arrest at 57
Sharon Stone Claims Basic Instinct Affected Her Custody Battle
Sharon Stone who portrayed Catherine Tramell in Basic Instinct landed the role after it was turned down by many Hollywood stars. Although she was critically acclaimed for her performance, it could be one of the initial steps for the Silver star being typecast in Hollywood. Basic Instinct led her to become one of the most popular s*x symbols of the 1990s.
However, it also became one of the reasons she lost custody of her son, Roan Bronstein. During her recent appearance on the podcast Table For Two, the 64-year-old actress shared that she lost the custody of her son due to the scenes she filmed in the 1992 film. Stone shared,
"I lost custody of my child. When the judge asked my child, my tiny little, tiny boy, 'Do you know your mother makes s*x movies?"'
Sharon Stone has shared that Catherine Tramell's character was offered to 13 other actresses before she got it. She shared that she auditioned for the role for nine months and felt "horrible" and "humiliated" when people laughed after she was nominated for Best Actress at Golden Globe Award.
Read More: "I get called upon to take off my clothes": Sharon Stone Hails Robert De Niro and Joe Pesci as the Last Gentlemen in Hollywood, Claims Every Other Male Celebrity is a Misogynist
Sharon Stone Claims She's a Victim of  System Abuse
Sharon Stone shared that her parenting was judged based on a character she played and called it a "kind of abuse by the system." The Muse star also shared that she was devastated after she lost custody to her ex-husband Phil Bronstein. She shared that it "literally broke [her] heart" as she faced some heart issues after losing the custody and was admitted to the Mayo Clinic.
This was not the first time Stone talked about losing the custody of her son, but the Gloria star never mentioned that she lost the battle due to her role in the 1992 film. Sharon Stone and Phil Bronstein got married in 1998 and the couple separated in 2004.
During their marriage, Stone wanted to start a family but was unable to conceive after which she adopted Roan Bronstein in 2000. Her ex-husband Phil Bronstein won the primary custody of their son. After her divorce, Stone adopted her younger sons Laird in 2005 and Quinn in 2006.
Read More: "Leo was the only one who nailed the audition": 'The Quick and the Dead' Star Sharon Stone Wanted Leonardo DiCaprio So Bad She Paid Him Out of Her Own Salary
Source: Table For Two