Shakira and her ex-boyfriend Gerard Pique are currently engaged in the custody of their two children, Milan and Sasha after announcing their separation back in June this year. While their split was engulfed by many rumored reasons, new reports are claiming that the singer has already hinted at her stagnant relationship in a song that was released two years ago.
Also Read: Annoying Shakira Gets Almost Kicked Out After Screaming Like A Crazy Women In Dojo, Admits She Embarrasses Her Kids
Shakira Broke Up With Gerard Pique Due to His S*x Addiction
Also Read: Shakira's New Song With Rapper Ozune Reportedly a Gerard Pique Diss Track Could Seriously Harm Ace Footballer's $55M Fortune
The couple's separation after being in a relationship for more than a decade surprised many however the reasons that surfaced during the beginning of their breakup rumors involved Pique cheating on his then-girlfriend Shakira.
According to the California18 report, the insiders close to the former couple had shared that the Colombian singer allegedly broke up with her then-boyfriend due to his s*x addiction.
The couple had already maintained an open relationship while dating each other however the report stated that the 45-year-old singer was intolerable to her ex-boyfriend's recent actions which were getting unmanageable as the days went by.
Also Read: Pique and New Girlfriend Clara Chia Marti Allegedly Hellbent on Stopping Shakira From Getting Her Grammys Back
The former couple's relationship took a serious turn with the footballer moving to his bachelor's apartment and becoming a partygoer while the singer was concerned about the recovery of her father, William Mebarak.
Is Shakira's Song Hinting About Her Troubled Relationship?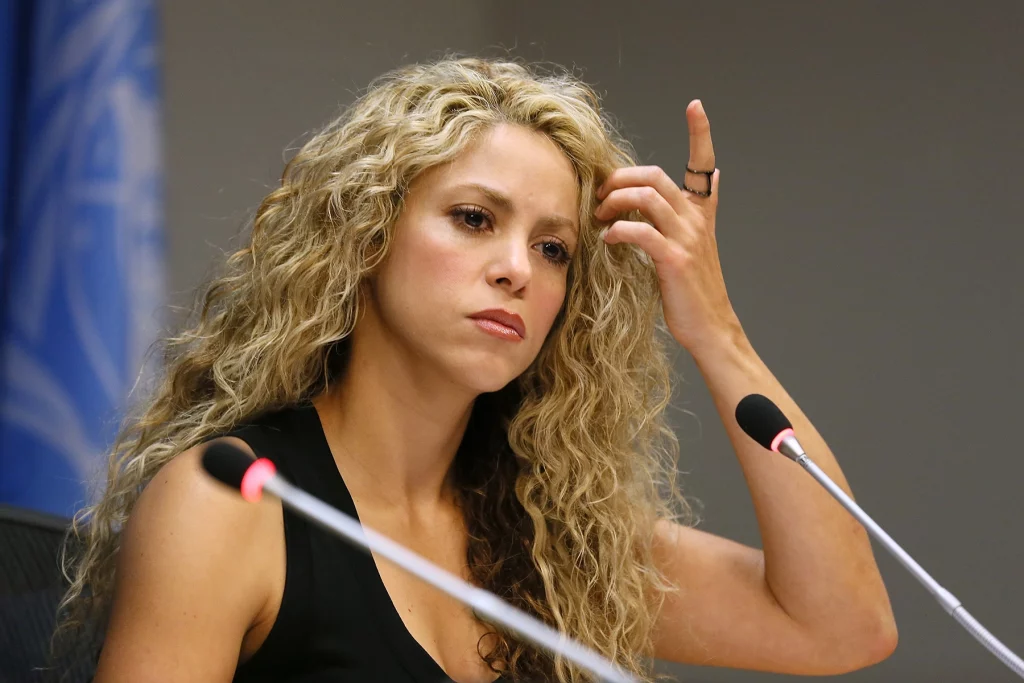 You May Also Like: Shakira, Queen Elizabeth II Worked Together and Saved the World With Prestigious 1 Million Dollar Earth shot Prize
The 45-year-old Latina singer's song, Me Gusta which was released back in 2020 in collaboration with Puerto Rican rapper Anuel AA was quite an attention. From breaking the record of the biggest first-week debut on Spotify by a lead female Spanish song to becoming the most Shazammed Latin song in the first half of 2020, according to Shazam's Mid-Year Chart, it had quite a journey.
What one might have left unnoticed was the lyrics of this song. Me Gusta which translates to "I like you," is actually about a couple fighting in their relationship. As the song suggests, the couple has spent too much time together, their romance has faded. The song compares the couple's time from their past to the present, realizing the difference is quite much in their relationship.
One of the lyrics translates to:-
"I try to start a conversation, 
But you don't give me a little of your attention
You always want to do what you want
And you want to fix everything in the bed."
It somehow looks very similar to the singer's personal life who was going through something like that.
The lyrics go on to state, "I like it, what you tell me, but I know are excuses
There's no doubt, you say you love me, but I feel that you use me."
According to the previous reports, the singer tried saving her relationship however the footballer never really opened up about his opinions which led to further distancing between the then-couple. They are now fighting for the custody of their children as well as the material possessions they owned together as a couple.
Source: YouTube