Doctor Strange in the Multiverse of Madness introduced the multiverse in the Marvel Cinematic Universe. And one scene from the movie showed Doctor Strange traversing through different universes along with America Chavez, using the latter's powers to escape Scarlett Witch. They travel to some strange universes, including one where people are made out of paint. But there was another strange universe, in its own way. The plan to visit that universe was shelved eventually. But it would have been worthwhile. As that was the world with Ryan Reynolds ' Deadpool.
Doctor Strange in the Multiverse of Madness could have had a scene with Deadpool
One of the originally planned worlds showed Ryan Reynolds' Deadpool along with numerous posters of Wade Wilson having the usual fun he has. The main poster comes from the marketing campaign for Deadpool 2, where Deadpool can be seen with Cable, recreating the famous "The Creation of Adam."
The documentary also teased other pre-vis images of the duo, sifting through various universes. Not all the scenes from the documentary made it into the final cut of the movie. It was never going to be possible to accommodate all these universes. Cyndi Ochs, the Production visual effects producer, recalled the "pretty amazing history" of the shot.
Also Read: Viral Fan Video Shows Sneaky Deadpool Decapitate Wanda & Save Illuminati, Fans Christen It 'Better Than Doctor Strange 2'
Doctor Strange in the Multiverse of Madness started with 30 different universes to explore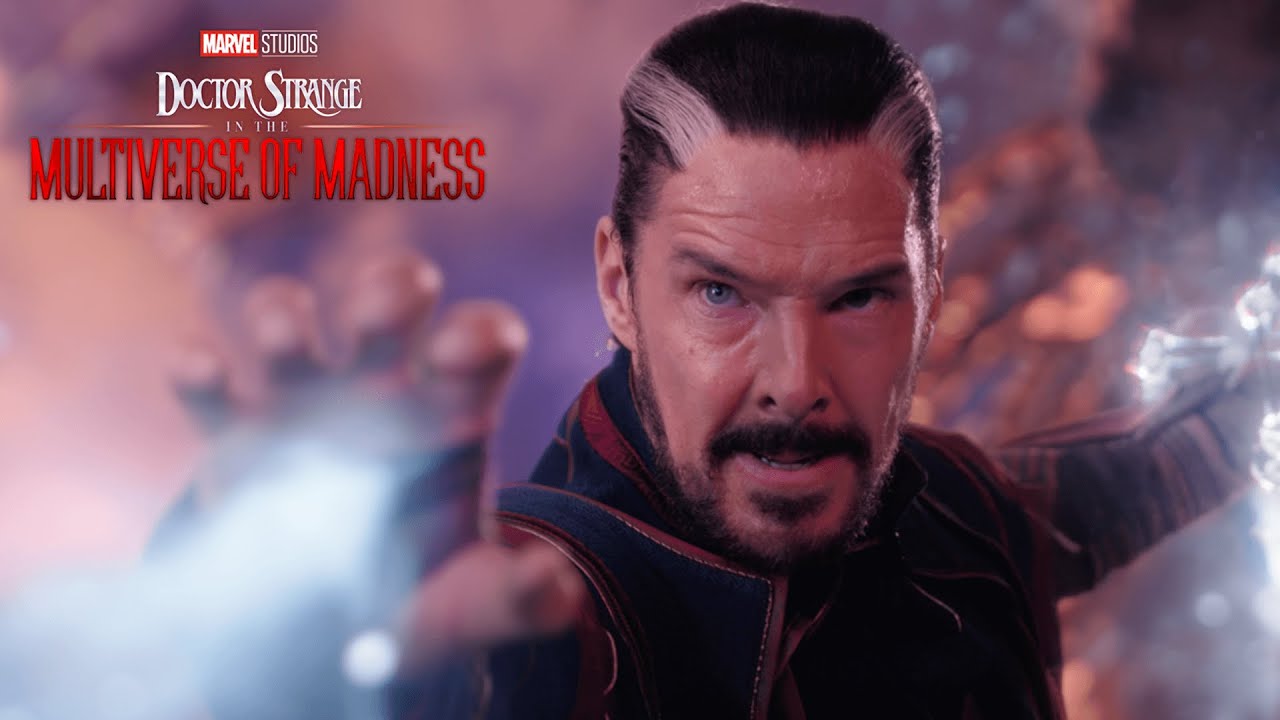 How the idea started with 30 different worlds that could be used, out of which they had to choose only a few. The producer said,
"That shot had a pretty amazing history. We started with many, many ideas. Probably 30 ideas of different environments that could be something that you've never seen before. Just this ride through the universes."
Bob Murawski said that this video was the brainchild of Janek Sirrs, the VFX supervisor. The idea was to come up with "worlds that (they) really wanted to explore." He said,
"Our visual effects supervisor, Janek Sirrs. I mean, he was kind of really the mastermind behind that shot and a lot of the shots in our movie. He really came up with the worlds that we wanted to explore, so there was a lot of talk about which world do we wanna do. Well, here are some cool ideas. Here's an all-bone world. And here's a world that's like futuristic. And here's a world where everybody's paint."
Perfectly Balanced, as it should be
And in the end, though all 30 couldn't be accommodated, half of the scenes were fitted into the movie. The duo traveled through 15 alternative universes to eventually, reach Earth-616. The scene "had to be one long shot." And that was not at all an easy task.
But they still managed with flying colors. Doctor Strange in the Multiverse of Madness has done remarkably well, despite getting mixed reviews from fans and critics.
Also Read: 'I'm having a wild time': Benedict Cumberbatch Teases Exciting MCU Future After Doctor Strange 2
Source: The Direct