Fans of the renowned couple Ben Affleck and Jennifer Lopez have been appealing to them to get back together for a number of years. It appears that the fans' fantasies came true because this year saw the marriage of the actor who plays Batman and the singer, albeit in secret. Since Ben Affleck only recently confirmed his comeback to the DC films and reprised his role as the noir caped crusader a few weeks after they got married, only good news has followed the celebrities. A second wedding ceremony had also taken place over the course of three days. We know that the couple has had eyes for each other for quite some time now, however, when the question comes to how well the singer reacts with the actor's children, multiple sources stated what chemistry they witnessed at the wedding.
Ben Affleck and Jennifer Lopez's second wedding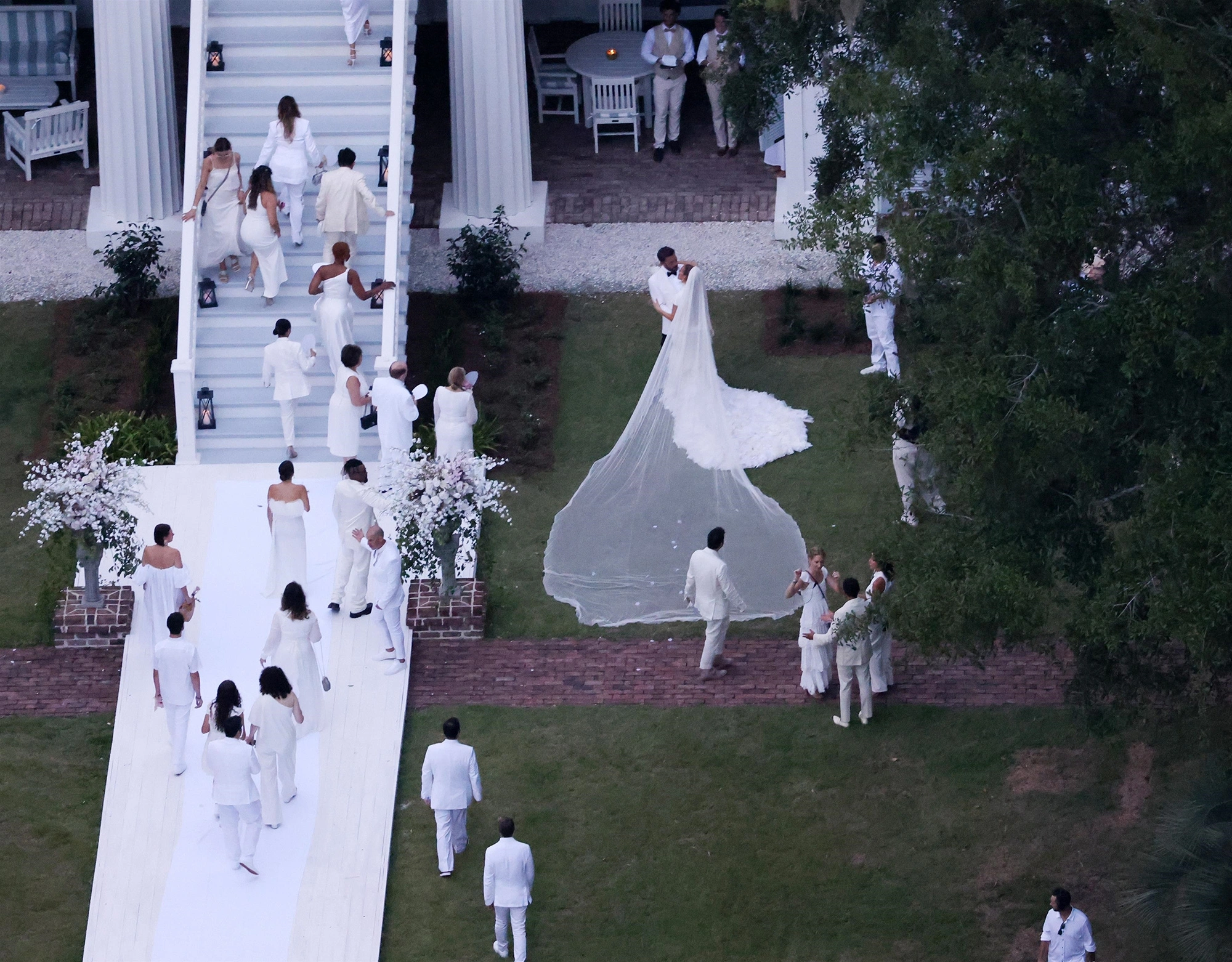 Following their little, secret wedding last month, the couple has prepared lavish wedding festivities. Given that both Jennifer Lopez, the singer who might have some future plans with the MCU, and Ben Affleck, who is confirmed to return to DCEU, have personal net worths of several hundred million dollars, it is logical to assume that extravagant wedding planning and expenditure will be done. The location of Bennifer's second wedding will be a residence owned by Ben Affleck in the Georgia seaside community of Riceboro. This mansion is purportedly located about an hour outside of Savannah on 87 acres. Three bedrooms, five bathrooms, and 6,000 square feet of living space are included in the main house.
Also Read: Jennifer Lopez, Ben Affleck Hire Georgia Police As Gatekeeper Security For Wedding, Hand Out Custom Invite-Only Wristbands To Guests Just So JLo Could Say 'I Do' A Second Time
Celebrities who attended and who did not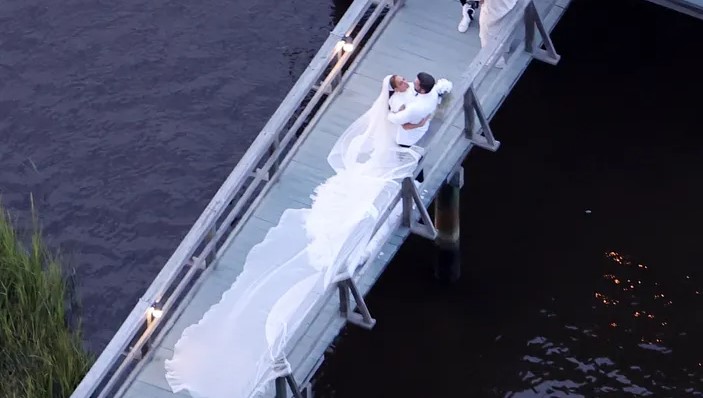 Matt Damon, a close friend of Ben Affleck, had attended the event. Matt Damon and his wife Luciana Barroso were seen arriving on a private airplane on Friday. Along with the Deep Water actor's mother, Christopher Anne Boldt, additional guests include Jimmy Kimmel, Drea de Matteo, and others. The couple's children were also present for the event. The 14-year-old twins of Marc Anthony's ex-wife Jennifer Lopez are named Max and Emme Muiz. Due to the actor's mother being hospitalized just a day before the event began, she could not make it along with Casey Affleck, the younger brother of the Batman actor.
Also Read: "I think I'm in love finally": Before Breaking Up With Ben Affleck, Jennifer Lopez Sold Over 6 Million Albums Thanks to Her Relationship With Ben Affleck
Jennifer Lopez loves the kids
Witnessing the blended family in action during the wedding, multiple sources expressed just how well Jennifer Lopez blends with the children. "She loved having all the kids there." a source close to the Hollywood beauty revealed to People Magazine.
"It all felt very special. They all seemed like such a happy and cohesive family unit." Stylist Courtney Victor added. "J.Lo took the kids out without him to the Broadway play and she took Violet shopping at Bergdorf's because she feels those are important things for the kids to experience." a source told Hollywood Life.
All of these statements point to the newly added member of the Affleck family having a great time with the little ones.
Also Read: Ben Affleck Sets Whole New Record For 'Bros Before H*es' As Batman Actor Flies Off With Best Friend Matt Damon After High-Profile Wedding With Jennifer Lopez
Source: Geo News