As Prince William and Kate Middleton are gearing up for the Earthshot Prize ceremony 2022 in Boston. At the same time, Meghan Markle's much anticipated and controversial Netflix docuseries trailer has also been released. The docuseries will feature many footages from the royal palace.
And in the trailer, Markle seemed to be crying and weeping. Many other never-seen-before pictures were also present in the video.  This is being taken by royal insiders as an attempt to overshadow the Duke and the Duchess of Cambridge's big US visit. On top of that, some days earlier, Prince Harry also released a promo for the announcement of the 2023 Invictus games.
Prince William and Kate Middleton's US visit Clashes with Netflix Docuseries Trailer
The trailer for the much-awaited Meghan Markle and Prince Harry's Netflix docuseries has been dropped recently. This comes at a time when Prince William and Kate Middleton are on a visit to the US for the Earthshot Prize ceremony. Prince William is the founder of the prize ceremony which aims to support and accelerate solutions for environmental issues. As it is a big event, the attention is surely on the Duke and the Duchess of Cambridge. Therefore the release of the trailer for the 6-part docuseries by Netflix and the 2023 Invictus game promo video by Prince Harry has come under suspicion. Some of the royal insiders are claiming it was an attempt to overshadow Middleton and Prince William's visit.
According to Page Six, royal watcher, Hugo Vickers said,
"Surprise, surprise, how very boring of Harry and Meghan. But this sort of thing is inevitable. It does sound a bit pretentious what they have produced."
However, a tweet from Markle's journalist friend Omid Scobie seems to point out that they already knew what was going to happen as a result. Scobie tweeted along the trailer video,
"If tomorrow is Prince William's Super Bowl, then here's your Halftime Show."
Some other sources reported that the timing was actually decided by the Netflix chiefs. Therefore it could not have been an attempt from the Sussex's side.
Also Read: Queen Consort Camilla Has 'Desire to show unified front and a family vibe' as Meghan Markle Pulls All Stops to Defame World's Most Powerful Royal Family
Meghan Markle and Prince Harry's Docuseries Trailer Released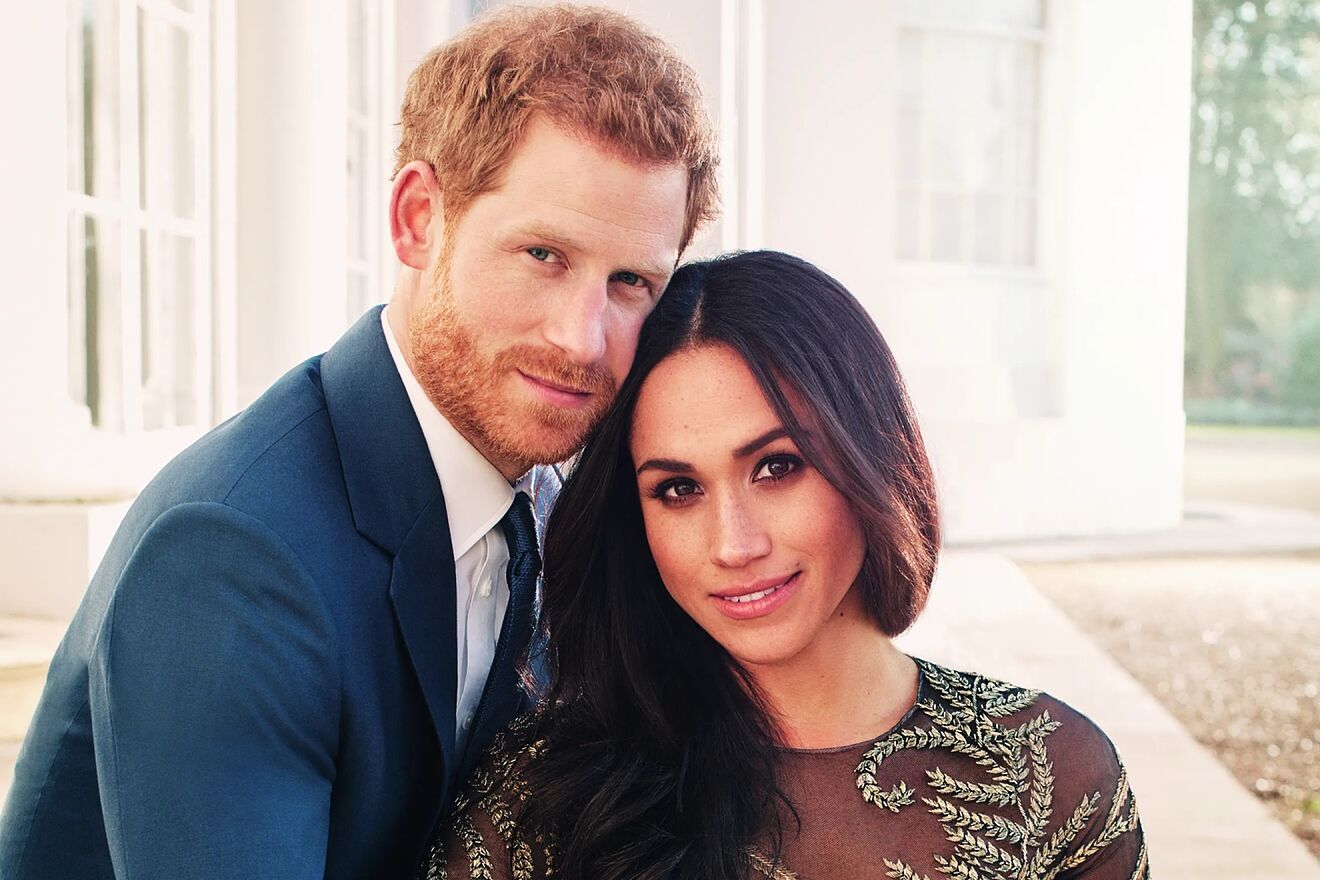 The highly discussed-about docuseries based on Meghan Markle and Prince Harry's first year of marriage is launching on December 8. And the trailer for the 6-part docuseries has been dropped by Netflix recently. Markle can be heard saying,
"When the stakes are this high, doesn't it make more sense to hear our story from us?"
Also Read: 'I understand why she'd want to throw that in my face': Andy Cohen Reveals Meghan Markle Made Him Feel Terrible for Not Recognizing Her Before She Became a British Royal
Markle is seen crying and wiping tears off of her face. From the trailer, it is evident that many never-seen-before images and footage from inside the royal palace will be shown. A royal insider has reacted by pointing out the irony of the docuseries. Markle and Prince Harry claimed to be a "privacy-obsessed" pair however the 60-minute trailer contains intimate images and videos. Many palace insiders are worried as to what is going to be shared in the docuseries. According to the press release statements, the Sussexes will explore the challenges that led them to step down from royal duties.
Also Read: "Her crying in front of her Hermes blanket": Picture of Meghan Markle Crying in "Harry & Meghan" Trailer Receives Wild Reaction From Fans For All the Wrong Reasons
Source: Page Six