Kim Kardashian has strict rules for all the passengers who board her $150 million private jet. Everyone has to follow these certain set of rules, even her family members. In Thursday's episode of Hulu's The Kardashians, Kim Kardashian told Kendall Jenner one of her rules ahead of their trip to Milan for a Prada fashion show. The socialite bought the G650ER aircraft for $95 million initially but with custom modifications and interiors worked on by designers Tommy Clements and Waldo Fernandez, it is now rumored to be worth around $150 million.
Kim Kardashian loves her cashmere seats
In Thursday's episode of The Kardashians, Kim Kardashian was on a video call with her sister, Kendall Jenner. The two were having a discussion about their trip to Milan for a Prada fashion show. Kendall Jenner then said that she was "just going to go get a quick spray tan" before the flight but Kim Kardashian opposed it.
"A spray tan before my flight?" she asked. The supermodel then explained, "No, it's a three-hour one so I sit in it for three hours and then shower it off." Kim Kardashian was strictly against it as she loves her "cashmere seats." The SKIMS mogul told her sister, "Have you seen the cashmere seats? You cannot get your spray tan on my cashmere seats."
Also read: Kim Kardashian's Latest SKKN Product Is A $130 Trash Can – Her Fans Are Already Coming In Droves To Buy It
Kim Kardashian refused Kendall Jenner to have pasta in her private jet
As they moved on from the conversation about her beloved cashmere seats, Kim Kardashian then asked her if she wants something to eat on the flight, "Let me know if you like any snacks because I have, like, waffles and I have a freezer so, like, I live it up on there." Kendall Jenner then pitched in the idea of eating pasta but once again Kim Kardashian opposed her by saying, "We're going to be in f**king Italy. We're not going to eat pasta before we go."
Also read: 'Kim and Kanye had been lying through their teeth': Kanye West Called Out For Being a 'Bad Friend, Publicly Humiliating Taylor Swift, Beyoncé Which led to the Stars being Bullied
There are more rules before boarding Kim-Air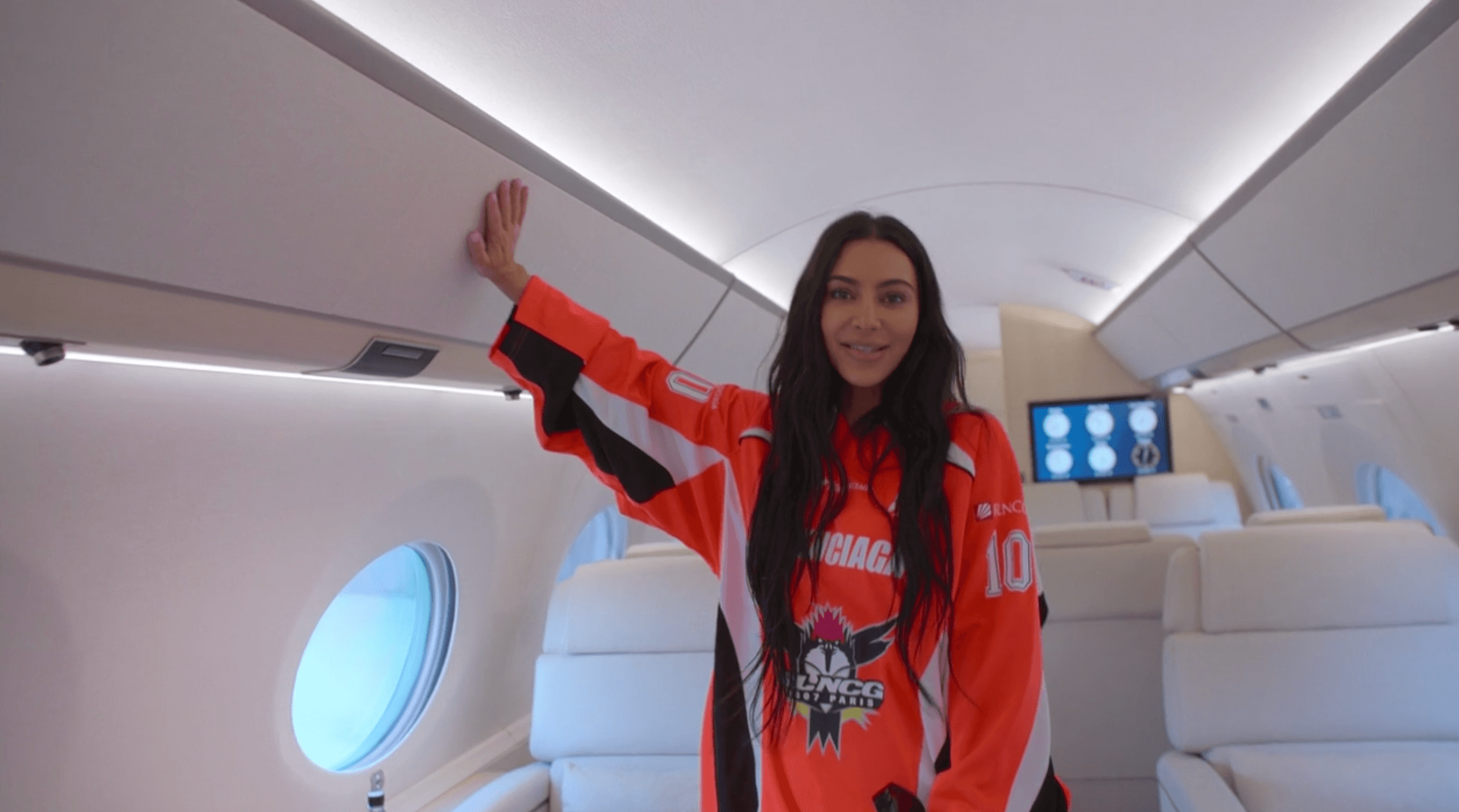 The socialite has also set more rules that everyone has to follow before boarding her jet. In June, in an episode of The Kardashians, she revealed that she asks her passengers to take off their shoes before boarding the plane and requests them to wear "custom Skims slippers" instead. "Don't breathe. Don't touch a thing," she joked in the episode.
You may also like: "He never meant to hurt her, cause her pain": Kanye West Still Wants Kim Kardashian Back, Admits He Took Kim K for Granted at Times
Source: PageSix