Dedrick Williams, a suspect in the murder of XXXTENTACION, wants the famous rapper Drake to testify at his trial. The suspect and his lawyer, Mauricio Padilla, requested the Hotline Bling rapper to participate in the case. Five years ago, the controversial rapper XXXTENTACION, who had been incarcerated multiple times and faced domestic violence charges, was murdered in Florida at age 20 in June 2018. Despite this, his legacy lives on in the form of his expressive music, which continues to touch the hearts of his fans.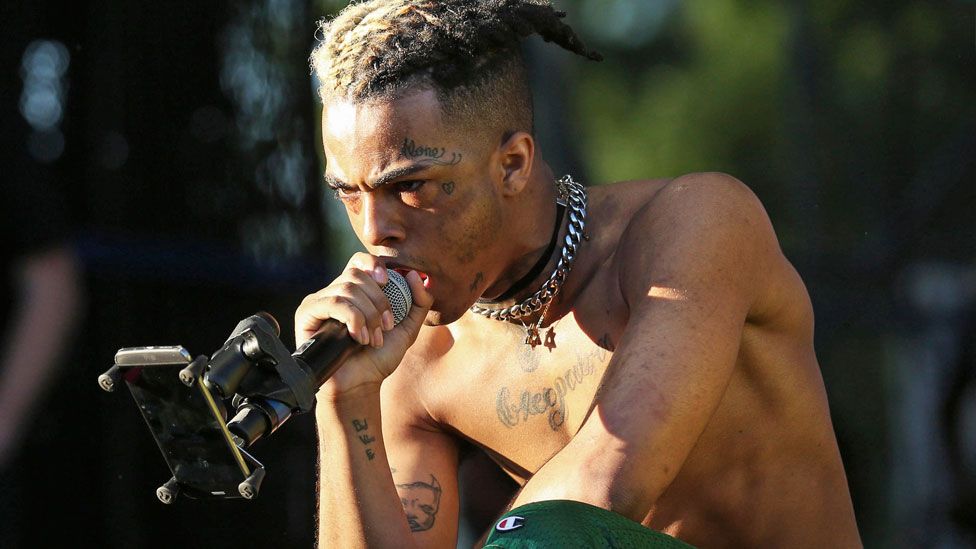 It has been reported that four men were charged with the murder of rapper XXXTENTACION. Dedrick Williams, Michael Boatwright, Trayvon Newsome, and Robert Allen were among them. Their charges included first-degree murder with a firearm and armed robbery. In the wake of his shooting, many of his tracks reached the top of the UK and US charts, causing some to wonder whether he could separate his abusive personal life from his music. In his music, he explored themes of depression, loneliness, abandonment, and suicide.
Also Read: 'Privileged' Drake Claimed His $400K Handmade Stingray Skin Mattress That Took 600 Hours To Make is the Only Bed He Can Sleep on
Drake May Testify For The XXXTENTACION Murder Case Trial
In connection with the Jahseh Dwayne Ricardo Onfroy, professionally known as XXXTENTACION murder, one of the accused, Dedrick Williams, has pleaded not guilty. In light of the alleged involvement of some big names, he's calling on them to testify. Several high-profile witnesses were listed in Williams' attorney, Mauricio Padilla's court filing a few weeks ago, including Joe Budden, 6ix9ine, Quavo, late rapper Takeoff, and Drake.
According to AllHipHop reports, the documents read,
"The testimony of the said Aubrey Drake Graham is material to the case, and it is necessary to take the deposition of the told Aubrey Drake Graham to prevent the failure of justice."
Despite Drake's status as an "international celebrity," Padilla wants the Honorable Court to order that Drake's testimony be conducted in front of an official court reporter. However, Padilla also seeks the testimony of one Livingston Allen, more commonly known as Akademiks. According to court documents, multiple attempts have been made to get him to testify, but they have yet to succeed.
Williams' legal team alleges that the beef between XXXTENTACION and Drake began in 2017 as the late rapper Onfroy accused Drake of stealing his cadence in 2017 after the Hotline Bling rapper released the song KMT. XXXTENTACION then began harassing the rapper on social media, which could be the reason for his involvement in the case.
Also Read: "It was kind of weird but I got carried away": Drake Responds to Woman Accusing Him of Having Unprotected S*X With Her in a Viral TikTok, Shows Disappointment
XXXTENTACION's Murder Case: What Happened In June 2018?
On June 18, 2018, XXXTentacion, whose real name was Jahseh Onfroy, was shot to death as he left the RIVA Motorsports dealership in Deerfield Beach. Two gunmen reportedly robbed the rapper after a dark-colored SUV blocked his BMW, and they hopped out, robbed him, and fired a deadly volley of bullets.
According to reports, the suspects were described as 2 black males wearing hoodies, and the shooter was wearing a red mask. In South Florida, the 20-year-old rapper was shopping for motorcycles when a gunman shot him while he was leaving a motorcycle dealership as he was leaving his vehicle. Pompano Beach resident Dedrick Williams was accused of operating the SUV.
At the time, he faced more than a dozen felony charges for domestic violence against his pregnant girlfriend. He was accused of witness tampering by prosecutors. In 2017, XXXTentacion gained attention for his song Look At Me! posted to the music website SoundCloud. Later, he accused Drake of stealing a portion of his song on Twitter.
Also Read: "Never met. Never spoke. Never flew": Drake Blasts Fame-Hungry Woman Claiming He Slapped Her as She Was Recording Him Having Unprotected S*x With Her
Source: All HipHop