Among the most popular music personalities in the world is Canadian rapper Aubrey Drake Graham. The pop star is known for his lavish lifestyle. There is something for everyone in the repertoire of this rapper. Five studio albums and a few Grammy Awards, 206 songs on the Billboard Hot 100 chart, and billions of streams worldwide speak for themselves.
Drake's Los Angeles mansion was robbed, and the burglar was detained by police while carrying stolen goods
Aside from expensive clothes and cars worth millions, the 36-year-old rapper makes lavish purchases on occasion, and his property list is seemingly endless. There is no end to the rapper's jewelry collection, which includes rare diamond necklaces and so much more that only one can wish to own.
According to reports, a man was just detained after reportedly breaking into Drake's Beverly Hills residence on Thursday night. According to TMZ, law enforcement sources have said the LAPD team went to Drake's home on Thursday night after his security confirmed seeing an unidentified man carrying something while leaving the rapper's house.
As soon as word of the break-in at his house spread, his followers began tweeting about the rapper. Some of the responses were hilarious; you can read some of them here.
They found another Drake

— heythere (@careless_idgaf8) January 27, 2023
Don't nobody care lol. They should've boomed em if they seen him 🤦🏾‍♂️.

— Hvrmeez (@Hvrmeez) January 27, 2023
Gods plan 🙏

— Times222 (@Times2Prod) January 27, 2023
niggas already going after Pharrell's Collectables 😂

— Michael Burner (@sugatipburner) January 27, 2023
Ok…but doesn't he own like 1000 more houses.? pic.twitter.com/pLFQhBVq21

— Thokozani (@shobafwethu) January 27, 2023
Also Read: $260M Rich Drake's Handcrafted Diamond Necklace Worth $12.5M Took 14 Months To Make, Branded as Most Magnificent Piece of Jewelry Ever Worn by a Musician
Drake was not in his L.A. mansion at the time of the break-in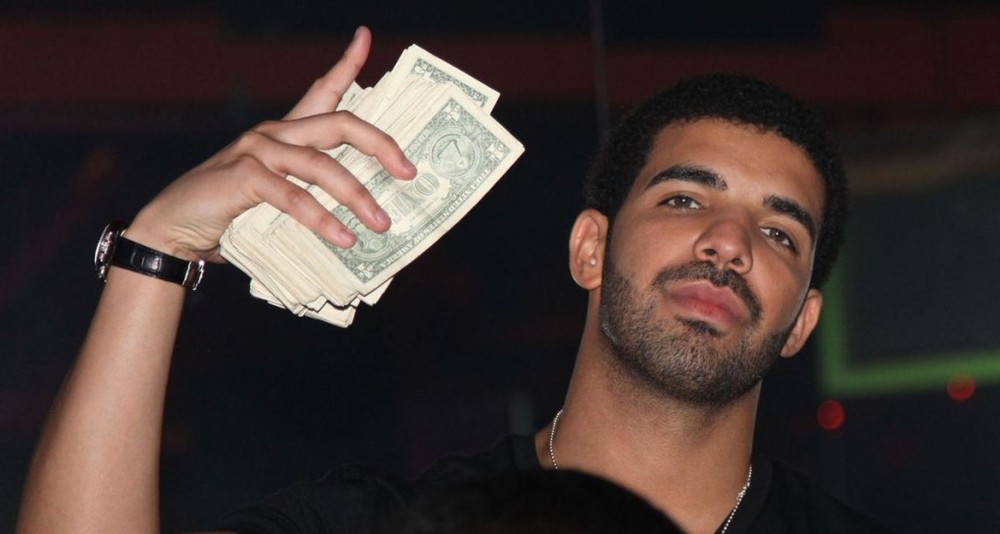 Further, the suspect, whose name has not yet been released, was able to flee on foot before police arrived. A man who matched the description provided by Drake's security was seen walking down the street hours after police had thoroughly searched the estate. Police immediately arrested the culprit, who was still in possession of an allegedly stolen item from the estate.
Drake had a performance at New York City's renowned Apollo Theater only a few days prior to the claimed incident. His mansion had previously been the subject of burglaries, in which a 23-year-old intruder was detained in July 2022 after attempting to enter the home.
The Lord Knows singer isn't the first celebrity to have his California home broken into; Cesar Millan's, Kendall Jenner's, Emmy Rossum's, Alanis Morissette's, and Nicki Minaj's homes were all broken into in 2017.
Also Read: "Just gotta make sure everybody's okay": Drake Halts Entire Concert After Fan's Brutal Fall From 2nd Floor Balcony During the Show
Drake's performance at the Apolo Theater in NYC
The renowned rapper Drake gave a performance at the historic Apollo Theater in Harlem, New York, on Sunday of last week. When one of the fans fell off the second-floor balcony during the SiriusXM-sponsored concerts, the singer was forced to stop the performance to make sure everyone was okay.
Drake began the performance by paying homage to his roots by donning a Degrassi jersey and sitting on a replica of his childhood bed, where he told the audience that he "composed a lot of these songs."
Also Read: "They said 'i looked corny', it was terrible": $250M Rich Drake Was Humiliated and Rejected for His Horrible Fashion Sense
The concert had an air of exclusivity due to its guest list, which included business leaders and celebrities such as Ice Spice and Kevin Durant, according to Variety. A large number of onlookers were photographing the Apollo marquee and attempting to secure last-minute passes.
Source: TMZ