Read on to find out what the newspaper says!
Newspaper on the set for Crisis on Infinite Earths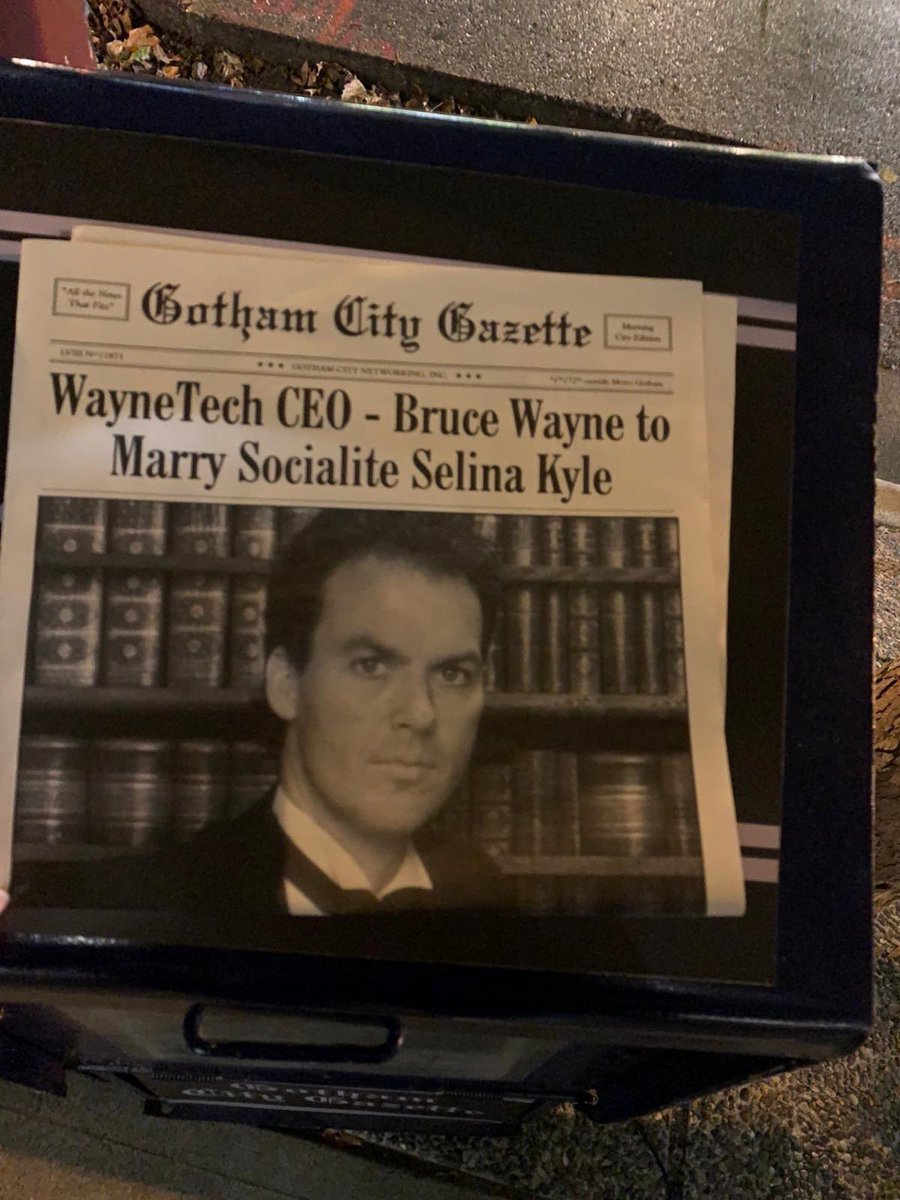 A recent set photo that has surfaced on Twitter depicts a newspaper article that holds an Easter Egg for long time fans. The copy of Gotham City Gazette has the following blaring headline 'WayneTech CEO – Bruce Wayne to Marry Socialite Selina Kyle'. The accompanying photo features Michael Keaton's Bruce Wayne.
What may be the significance of the newspaper article?
It seems to allude to Tim Burton's Batman released in 1989 which featured Michael Keaton in the lead role. It also refers to Batman Returns (1992) which featured Keaton with Michelle Pfeiffer as Selina Kyle. This is a confirmation that these movies are a part of DCTV's multiverse. It is the closest attempt to involve Warner Bros' DC film universe in the Arrowverse.
Another possible reference
Since the headline deals with the marriage between Batman and Catwoman, it may also refer to Tom King's Batman run. There was an almost marriage between the two in the recent run of the same. It seems quite possible that the love story may continue in the miniseries Batman/Catwoman.
The appearance list for the Crisis on Infinite Earths crossover is huge and star-studded. Brandon Routh, Kevin Conroy, Cress Williams, Burt Ward, Jonah Hex, John Wesley Ship, Tom Welling, Erica Durance, Tyler Hoechlin, and Elizabeth Tulloch are all slated to make an appearance in the crisis.
The crossover starts with Supergirl on Sunday, Dec. 8 at 8 p.m, while the conclusion will be shared between Arrow and in DC's Legends of Tomorrow on Jan 14.
Are you excited to witness the largest crossover in Television history? Let us know your thoughts in the comments section below!
Watch the teaser of the Crisis in Arrowverse here.