Elizabeth Olsen recently appeared on Jimmy Kimmel Live! for the promotion of the second season of her series Sorry For Your Loss. She discussed quite a few things including an incident where she hid from Jimmy Kimmel. Kimmel also asked her questions about her forthcoming series WandaVision.
Marvel Studios' first sitcom
Not much is known about the series WandaVision. What we do know for sure is that it will stream exclusively on Disney+ in the Spring of 2021. We also know that this will be Marvel Studio's first sitcom. It will feature Elizabeth Olsen as the Scarlet Witch and Paul Bettany as Vision. Randall Park will play Agent Jimmy Woo, Kat Dennings will play Darcy Lewis while Monica Rambeau will be portrayed by Teyonah Parris. Kathryn Hahn has an undisclosed role (most likely a nosy neighbor) and the series showrunner is Jac Schaeffer. The focus of the series will be the Wanda Maximoff AKA the Scarlet Witch.
Elizabeth Olsen on Jimmy Kimmel Live!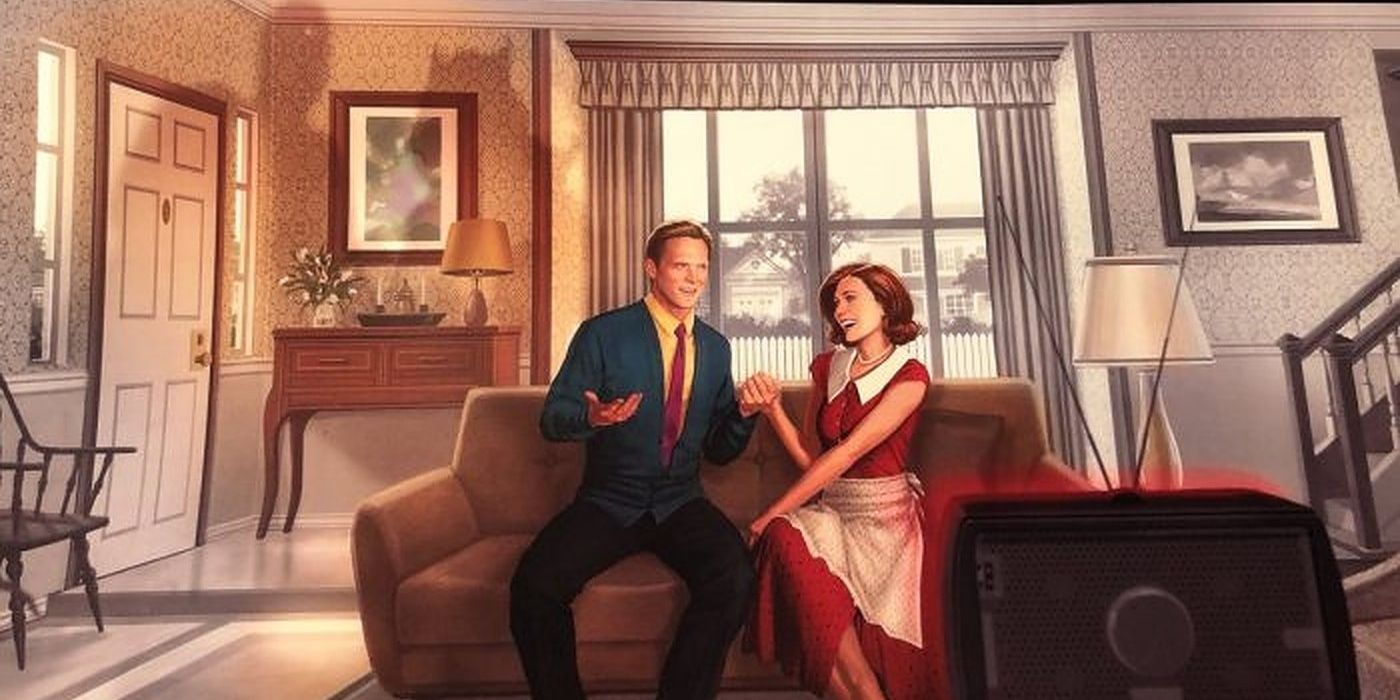 When Olsen appeared on the late-night talk show, Kimmel produced a poster of WandaVision while discussing the series with her. She was genuinely surprised when he brought her attention to the shadow that pays homage to her character's original comic book design. The poster was revealed at this year's D23 Expo. It features the concept art of Wanda Maximoff and The Vision in an idyllic 1950s style home. The Easter Egg is in the form of the shadows on the wall. Wanda's shadow depicts her in the classic comic book design. Is this a hint from Marvel that we are about to see the Scarlet Witch in a familiar but new design?
Considering the fate of The Vision in Avengers: Infinity War, how do you think the poster ties in with the way things turned out? Let us know in the comments section below!
Watch a clip from Olsen's appearance on the Jimmy Kimmel show here.