Comics and movies have a significant impact on society. Last year, MCU ended the Infinity saga with the "Avengers: Endgame" movie, leaving many hair-raising scenes and unforgettable moments along with the film.
One prime moment in the Endgame was the part were Captain America lifted the Mjolnir, Thor's legendry hammer. In the latest quarantine watch party, the Endgame movie directors shared the Truth of Captain America's worthiness to wield the hammer.
Mjolnir and the Avengers
The highly popular superhero franchises, the Avengers, has a vast fan base in both comics and films. The first movie in the Avengers franchise, Iron Man, marked the beginning of the Infinity saga and the MCU phase 1 in 2008. And so began the successful film series of Avengers with multiple supporting films and storylines.
Throughout the series, Thor's hammer always stood out as a unique weapon, as a worthy person can only wield this weapon. So, Thor was the only person considered to be Worthy. In the movie "Age of Ultron," the Avengers team tries to lift the hammer at a party as a fun sport. But no one succeeded. But Captain America managed to make a slight move that was only noticed by Thor.
The first anniversary!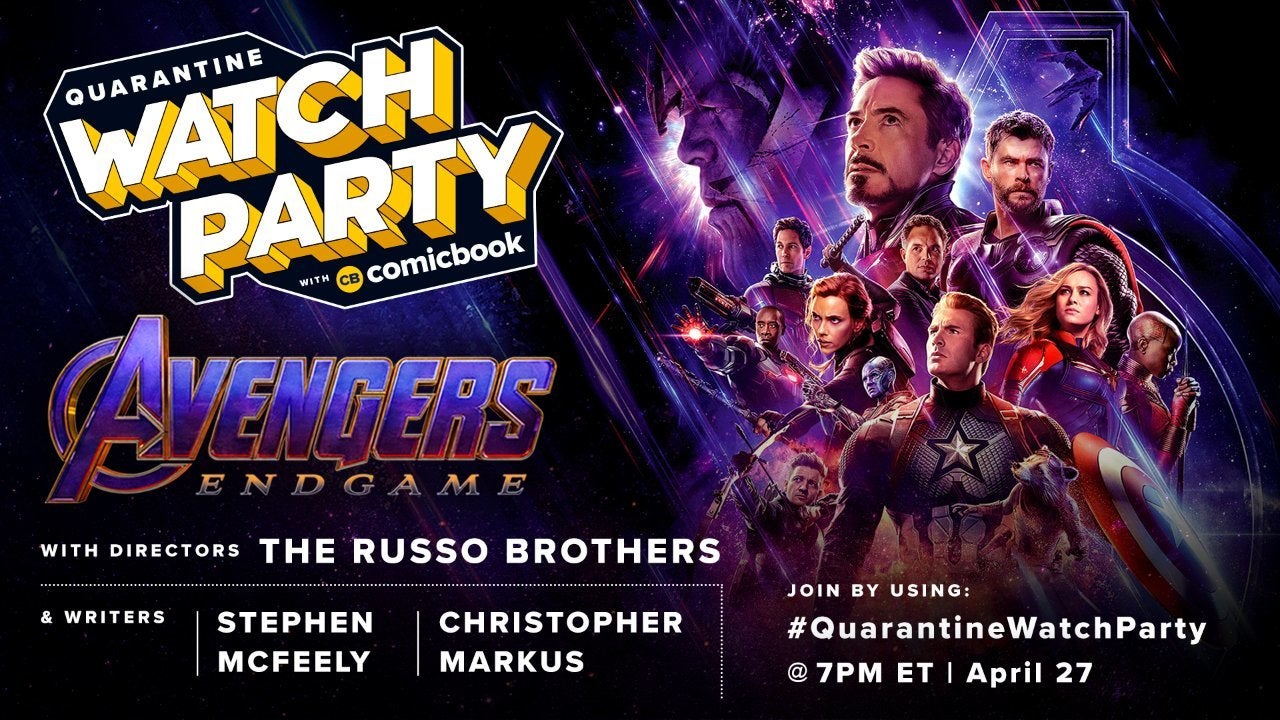 Fans were heartbroken to see the Avengers series end and also losing some of the main characters in the movie. April 26 marked the first anniversary of this film. So, to enjoy this moment, the directors of this film, the Russo brothers, joined the quarantine watch party.
On the night of April 27, Antony and Joe Russo went live on Instagram along with the writers Christopher Markus and Stephen McFeely they announced the watch party on Twitter and Instagram. While watching the movie, the Russo brothers discussed several main instances in the film, including the scene of Captain America lifting the Mjolnir. Fans were highly expecting this moment since the "Avengers: Age of Ultron" movie.
Finally! the Truth has been revealed
The Russo brothers explained the Captain not being able to lift the hammer in the "Age of Ultron." They that, since Steve Rogers was hiding the secret of Tony's parent's death as it was Bucky, Steve's best friend, who killed them. So, this made Steve unworthy at that time as he bore the guilt of hiding the truth from Stark.
But the Marvel executive Louis D'Esposito argued that Rogers was always worthy but the party setup was not a suitable place to lift the Hammer. Joe Russo stated that the moment was not right in the "Age of Ultron". So, even though Rogers was worthy he didn't lift it. The right moment came when he had to face Thanos in the Endgame. So, facing Thanos was the exact time for Steve to wield the Mjolnir.
Watch how Captain America wielded the Mjolnir here:
Watch the quarantine watch party directors discussion here:
https://www.instagram.com/p/B_gf5dSFKNF/