Warning: The following content contains spoilers for History of the Marvel Universe #2
Distributing superhuman funnies crosswise over decades featuring characters that, all around, don't age requires organizations like Marvel and DC to occasionally make acclimations to congruity, more often than not alluded to as a skimming or sliding course of events. For instance, by DC's timescale, Batman has for the most part been exhibited as having been dynamic for around 10 years. Thus, it's been built up the Avengers defrosted Captain America from ice 10 years back and not in 1963. That functions admirably enough, at any rate until a legend's starting point is attached to a true occasion tied down in time. Wonder has tended to that difficulty with its most well known Vietnam War veteran, Frank Castle, by moving his voyages through obligation decades into the future, to the Gulf War. 
Be that as it may, History of the Marvel Universe #2 has an increasingly novel answer for that: essentially make another, anecdotal war. 
Sin-Cong Conflict in the History of the Marvel Universe 
"The Dragon's Breath"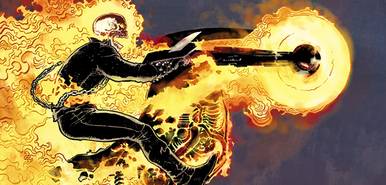 On a page ruled by portrayals of Iron Man reprobates Mandarin and Wong-Chu, and Invaders enemy Lady Lotus, we're presented – or, rather, re-acquainted with the Siancong [sic] War, a decades-in length battle to make a case for the essential resource of the Southeast Asian nation: "a secretive vitality known as 'The Dragon's Breath,' around which religions and legends had developed." Although the picture of American warriors swimming abdomen somewhere down in a waterway surely brings out the Vietnam War, it's rather Sin-Cong. 
It's with a resulting portrayal box that we comprehend the essentialness of this change: "It was in Siancong [sic] that Marines James Rhodes and Frank Castle, Army Air Force pilot Ben Grimm, military advisor Reed Richards and numerous other people who might later wind up key figures in history previously battled in administration of their nation." 
While the Vietnam War is clearly secured in a 20-year time span, the anecdotal Sin-Con Conflict can skim, much the same as the defrosting of Captain America. In spite of the fact that it moves the Marvel Universe above and beyond away from "the world outside your window," the change hypothetically implies journalists won't have to battle to locate the following certifiable war to associate the starting points of specific characters. Be that as it may, to what extent this "fix" will last is another issue totally.
Source: CBR, VietnamWar