All eyes were on Bruce Banner aka the Incredible Hulk after the fight sequences in Thor Ragnarok. However, Avengers: Infinity War barely showed the green beast in fight sequences. Hulk barely made his cameo during the movie, and we saw Bruce Banner aka Mark Ruffalo throughout the film. This disappointed the fans as they wanted to see the green monster in action. However, recently Artbook for Avengers: Endgame was released. It spilt some tea on specific scenes of the movie.
Hulk Vs Black Order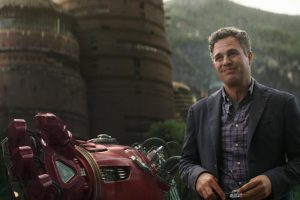 Avengers: Endgame – The Art of the Movie recently spilt some tea on Pepper Potts' Rescue Armor.  Well, it wasn't just Pepper, but even the fight sequence between Hulk and Thanos' minions are shown. The irony is we were expecting Hulk to fight the Black order at some point. However, Thor did steal the thunder when he arrived at Wakanda with Rocket and Groot. Nevertheless, the artwork fulfils our fantasy by showing Hulk in action against Cull Obsidian during the Battle of Wakanda.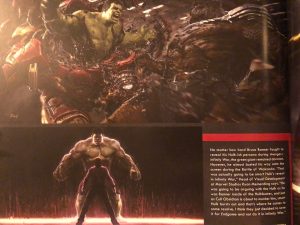 Ryan Meinerding, Marvel head of visual development says in the artbook, "The fight sequence would have revealed the smart Hulk in Infinity War. He was going to be arguing with the Hulk as he was Banner inside of the Hulbuster, and just as Cull Obsidian is about to murder him, smart Hulk bursts out and that's where he comes to some resolve. I think they just decided to save it for Endgame and not do it in Infinity War."
Bruce Banner's Future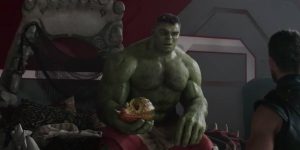 Though it is unclear if Mark Ruffalo will play the Incredible Hulk on the screen again, however, this didn't stop Ruffalo from approaching Marvel boss Kevin Feige for more roles. Mark Ruffalo says, "I do know that I did give Kevin Feige the Blockbuster Award at the Hollywood Film Awards the other day to a smattering of applause.  And he did say, 'Hey, do you think there's any more story left here?' and I said, 'I could probably come up with a few storylines,' and he said 'Maybe you should come in and we'll have a talk."
Avengers: Endgame is now streaming on Disney+.
Check out the Hulbuster in action:
https://youtu.be/1GwBW_eH9v0
Source: Comicbook