Last October, we saw the debut of Netflix's Chilling Adventures of Sabrina and the series quickly got itself a fan base, thanks to its subject matter and teen melodrama. The show has gotten fans extremely excited for the Chilling Adventures of Sabrina Season 2. Fans have been provided with trailers and images although Netflix has now teased us with a video on their social media account.
New Video Gives Episode Titles Of 'Chilling Adventures of Sabrina' Season 2
Also Read: Watch the Titans Season 2 Spoilers where Esai Morales Have Been Casted as the Deathstroke in the DC Universe
This new video delivers all the titles of the forthcoming season episodes. While no title gives us any concrete revelation, learning the titles of these episodes builds our excitement even more for the trajectory of Sabrina in the recent chapters of her journey. Here's the episode title reveal tweeted by Chilling Adventures of Sabrina official twitter handle.
nine brand new chapters, can you handle it? CAOS returns in one week. pic.twitter.com/oHOqEsD3al

— Chilling Adventures of Sabrina (@sabrinanetflix) March 29, 2019
The new season sees, "After signing her name in the Book of the Beast, Sabrina struggles to find the balance between her place in the mortal world and her new darker side. New challenges await Sabrina, including having to choose between the familiar mortal Harvey Kinkle, and the sexy warlock Nicholas Scratch. She may have signed her name to the Dark Lord, but that doesn't mean she isn't willing to raise a little hell."
The new titles of episodes are as follows: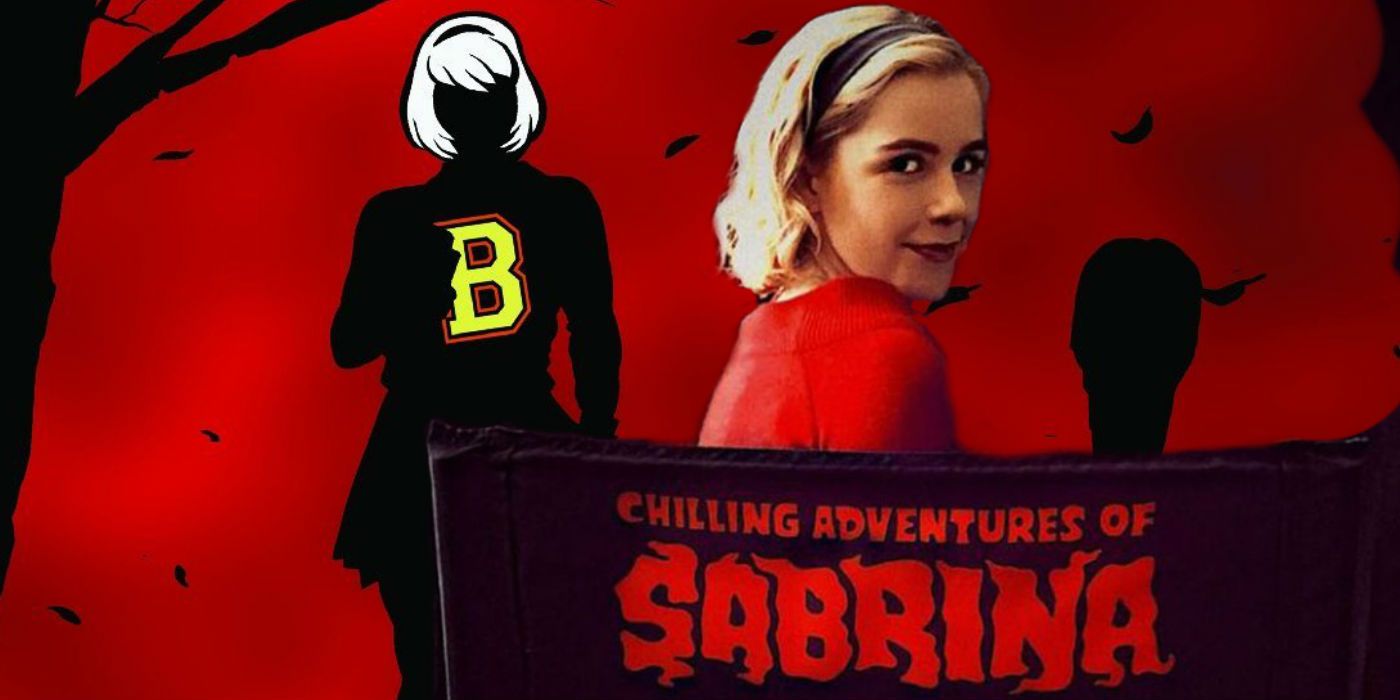 "The Epiphany"
"The Passion of Sabrina Spellman"
"Lupercalia"
"Doctor Cerberus's House of Horror"
"Blackwood"
"The Missionaries"
"The Miracles of Sabrina Spellman"
"The Mandrake"
"The Mephisto Waltz"
Also Read: A Modern Three Musketeers Movie Is Under-Development By Netflix
While many fans may consider these new episodes to be the second season, Netlfix is referring it as "Part 2″, implying a connection between the episodes and the upcoming chapter events.
"I loved the first half of the first season. I think the second half is even more ambitious. It's a little sexier, it's a little scarier," creator Roberto Aguirre-Sacasa shared last December with The Wrap. "I'm just really excited for people to see it. Lots of romance, lots of horror. It's really good. I'm really excited about it."
The new episodes of Chilling Adventures of Sabrina is all set to release on 5th April. Stay tuned for more updates.