Eternals is proving to be a massive hit and a lot of credits even go to the writers; Kaz and Ryan Firpo. The duo recently gave a concrete confirmation of the Eternals film placement in the broader MCU timeline.
The movie is directed by the Academy Award winner Cholé Zho and it was released last week. It has quickly become one of the most divisive entries into Marvel's expansive slate of comic book blockbusters. The film remains insulated in its own corner of the universe and even largely isolates itself from the major events and characters from previous films in the franchise.
Now since the movie is standalone in nature, Eternals' placement in the overarching MCU chronology has been unclear. The film does contain many references to the events of Avengers: Infinity War and Endgame. So that does confirm Eternals happens post- Endgame but in relation to other stories, it was unknown that when exactly it is happening.
The writers went on to hint that the events of the film will be having major implications on the future of the MCU.
In a recent interview, the writers addressed these questions. The Fripos confirmed that the Eternals takes place " more or less concurrently with Falcon and Winter Soldier", which would place Eternals roughly half a year after the events of Endgame.
Here's what they said;
" I think we're happening more or less concurrently with Falcon and Winter Soldier, so everyone's got their hands full and I think you're gonna start to see the groundwork has been laid for something that's gonna happen in a very big way soon."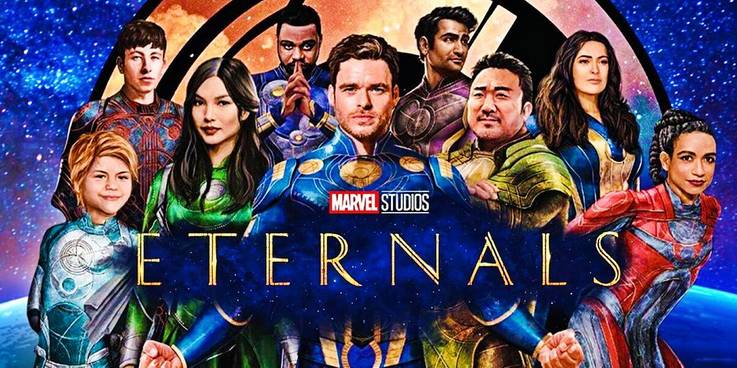 Well, it is no surprise since the two post-credit scenes have teased major future stories with the introduction of Thanos' brother, Starfox, then the MCU's iconic vampire hunter, Blade. Many of Marvel's most popular characters have now been thoroughly established and explored and now the studio is determined to explore the more obscure corners of Marvel Comics lore for their future storylines.
Even though the film received a few mixed reactions, it has established itself as a crucial addition to the MCU!