Eternals will explore the Marvel Cinematic Universe's distant past.
In a new photo, star Lauren Ridloff — who will play Makkari, the MCU's first deaf superhero — took a photo at a Marvel Studios office. This gave fans a first look at one of the outfits they will see her wear when Eternals premieres in late 2020.
Photo released by Lauren Ridolff at Marvel Studios office
Lauren Ridloff, a Makkari de 'Eternos', publicou hoje uma imagem com o figurino de sua colega de TWD em algum escritório da Marvel Studios.

Mas o curioso é que no fundo da imagem aparece escrito "Babilônia 800 A.C.". Seria esse um dos períodos que o filme se passará? #Eternals pic.twitter.com/ZkpEPfrnkI

— Marvel News (@BRMarvelNews) October 30, 2019
However, it's the background of the photo that reveals a new tidbit of information about the film. A vision board behind her features the label "Babylon 800 BC," which could indicate that part of Eternals will take place all the way back in the early days of civilization.
Previous pictures of stars Richard Madden and Gemma Chan show the titular Eternals in modern-day clothing. However, this photo seems to indicate that the film will hop between many time periods, spanning greater years than previous films like Captain America: The First Avenger or Avengers: Endgame.
The creation of the Eternals and their nemeses the Deviants at the hands of the galactic Celestials came five million years ago. Since then, the former have worked to protect the human race from threats both global and universal. Considering this group of characters has not been introduced or even mentioned in any prior MCU film, Eternals will need to play a lot of catch-up to bring audiences up to speed. That seems to include showing the role the superpowered group played across human history.
Eternals: Starcast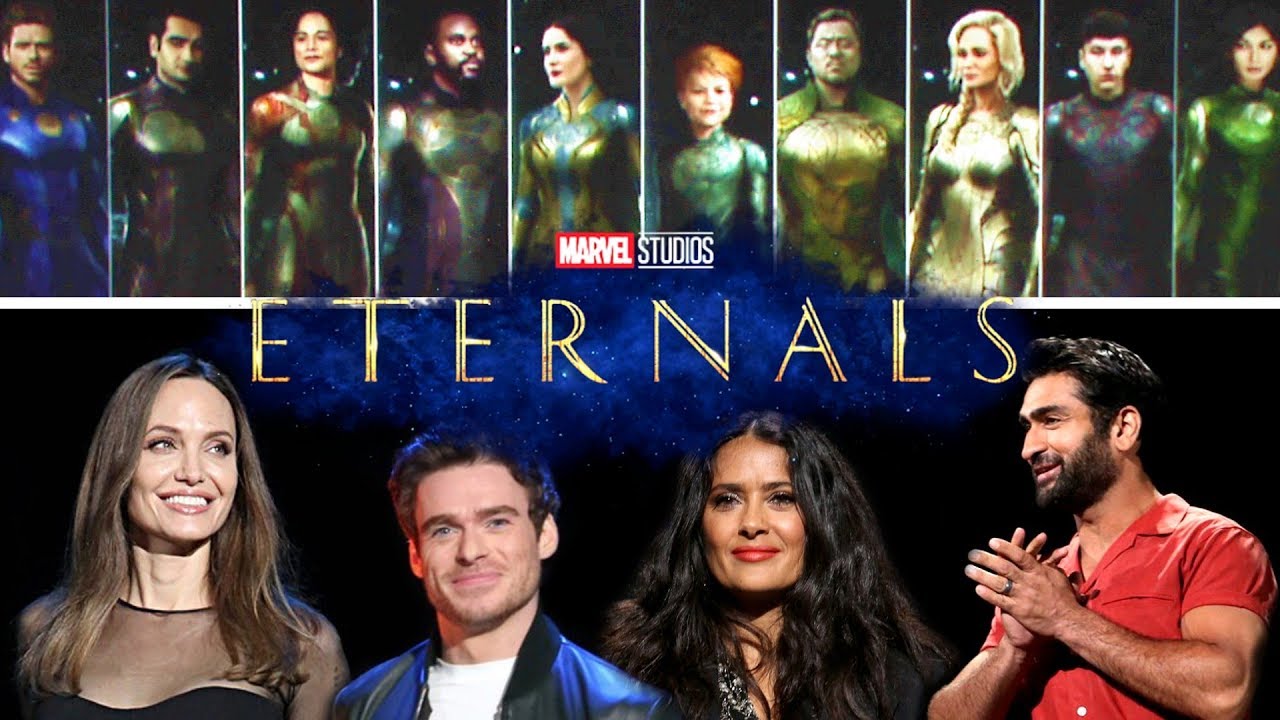 Directed by Chloé Zhao with a screenplay by Matthew and Ryan Firpo, Eternals stars Richard Madden as Ikaris, Kumail Nanjiani as Kingo, Lauren Ridloff as Makkari, Brian Tyree Henry as Phastos, Salma Hayek as Ajak, Lia McHugh as Sprite, Don Lee as Gilgamesh, Angelina Jolie as Thena, Barry Keoghan as Druig, Gemma Chan as Sersi and Kit Harington as Dane Whitman, aka the Black Knight. The film arrives in theaters on Nov 6, 2020.