Eternals does tie back into the MCU but it's largely a story unto itself. There are references to the Avengers and the Thanos' Snap and the film does try its best to explain its characters' lack of involvement. But Eternals is mostly concerned with its own characters, missions, and their evolution.
But still, there are some questions we need answers to!
1. Exactly How Many Eternals Are Out There?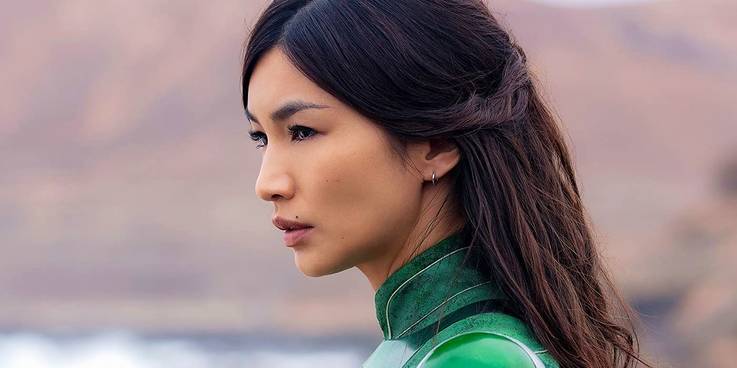 Eternals introduced 10 new characters (excluding the cameos in credit scenes and Dane Whitman). But the film implies the existence of more Eternals. Arishem explained to Sersi that  Eternals are humanoids, manufactured by Celestials in the World Forge, they were sent to host planets as a defense against Deviants so that life can multiply.
This process has been going on for millions of years across infinite universes or even the multiverse. Later in the film, Sersi and Makkari confirm when Sersi wonders how would other Eternals take this news and Makkari replied that the truth would set them free. Thena, Druig, and Makkari then climb the Domo and head into space, maybe looking for their kind. This could be partly revealed in the sequel.
2. So What Exactly Happened to Tiamut?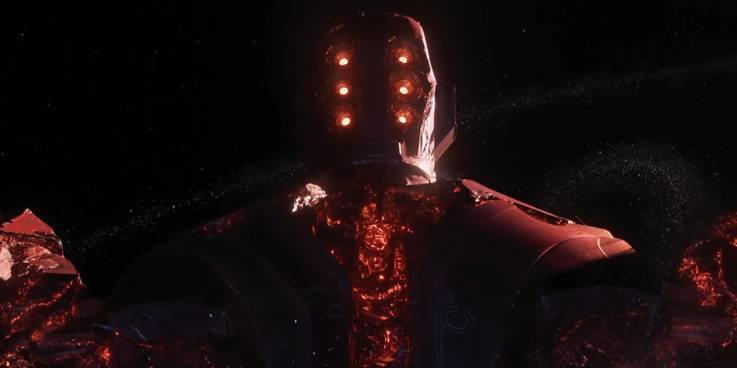 It was revealed that Eternals of Earth were protecting the planet so that a new Celestial named Tiamut could emerge from its core once enough energy had been generated. Eternals hatch a plan to stop the Emergence from happening. Their initial plan was to have Druig control Tiamut's mind and force him to hibernate for a while longer, but that doesn't work out.
Sersi then faces him and stops the Emergence. It looked like she used her increasing power to manipulate matter to freeze Tiamut. Of course, they do worry about what would be the punishment be for killing a Celestial. But is Tiamut dead or is he just frozen or is he sleeping? So we do not know whether is he stuck under the Earth's surface or has he left for good?
3. Is Ikaris Gone For Good?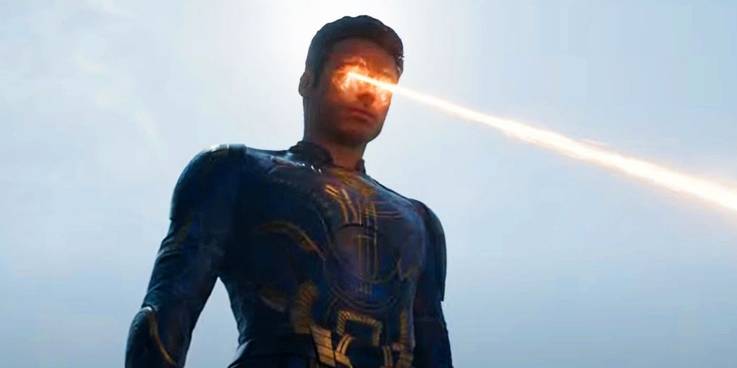 Ikaris joked about leading the Avengers and was himself the bad news. He threw Ajak into a pack of Deviants and then even went on to stage her death in order to hide his involvement.  Eternals were successful in stopping the Emergence and then Ikaris did what the inspiration for his character famously did; he flies too close to the Sun.
It certainly did look to us that he went up in flames, but as Phastos' kid pointed out, he's basically Superman so anything could be possible. But why did he flee like that? Was it cos of his guilt or did he escape to warn the other Eternals or Celestials?
4. What Exactly is Dane Whitman Up To?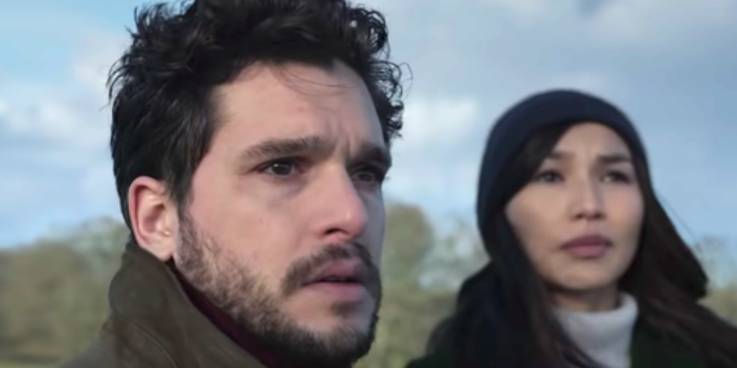 Personally, I was looking forward to seeing Kit Harrington rock in a Marvel film, but he didn't get much screen time in Eternals. Of course, his story will be important going forward, thanks to the hint in the post-credits scene. Dane did confess to Sersi that his family history is complicated before he was taken away by Arishem.
He opens up a box and is still hesitating on whether he should touch Ebony Blade. A voice (Blade) asks him if he's sure he's ready? That means Dane is next in line to be the Black Knight and wield the cursed yet mighty sword. We yet don't know when will he debut as the character or would he use the sword to save Sersi and what did his uncle have to do with it?
5. Does Sprite Still Have Her Powers Though She Is Now A Human?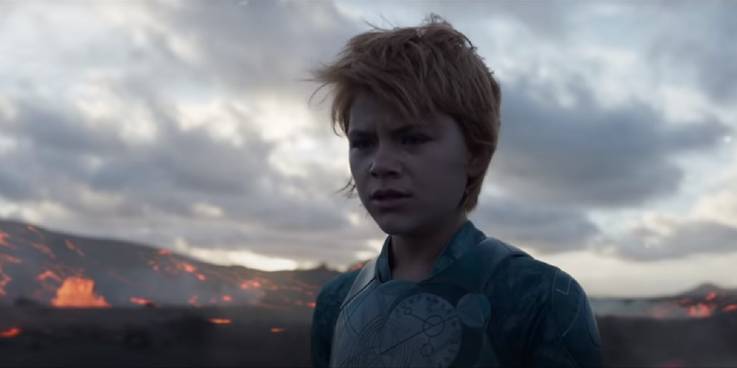 Sprite loved Ikaris and then made her and Sersi fallout but they did reconcile when Sersi offered to use Tiamut's energy to turn Sprite into a human who will grow up. Sersi does warn her that her lifespan will be finite, but Sprite wants the chance to mature, have a family, and experience a normal life.
But, Sersi never mentioned anything about losing her powers of illusion in the bargain. Sprite leaves with Kingo at the end of the film and we know she will age but we don't know if she will still fight alongside the Eternals.
6. Does it mean Makkari and Druig Are A Couple Now?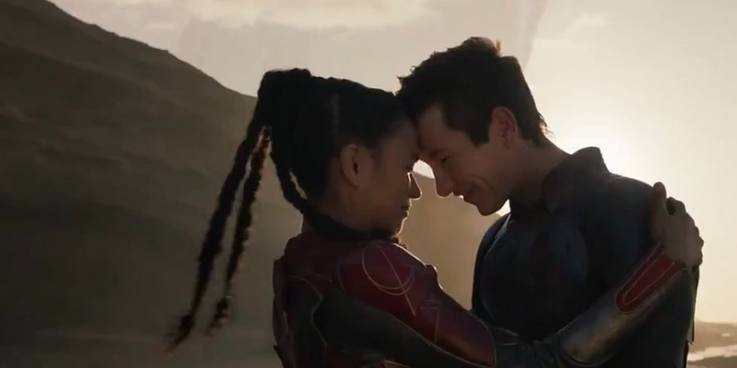 This was the easiest chemistry compared to the Dane- Sersi-Ikaris-Sprite complicated one. They marketed it showing that either character could turn villainous but both of them are very much likable and redeemable and even more so when they are paired together. Fans would definitely be happy to see more of them when Eternals returns.