Rihanna is a powerhouse in the music industry, known for her bold fashion choices and entrepreneurial spirit. As a global icon, she has the ability to influence trends and set standards in the fashion world. However, her latest fashion choice has caused controversy among animal rights activists. PETA, an organization dedicated to animal rights, recently targeted Rihanna for wearing a real fur coat. The organization's letter appealed to Rihanna's maternal instincts, urging her to switch to faux fur in order to protect animals and their families.
Rihanna has previously shown support for animal-friendly fashion, receiving PETA's Compassion in Fashion award in 2020 for her line of faux leather Fenty products. However, this latest incident has sparked debate and raised questions about the fashion industry's relationship with animal rights.
Also Read: "He Owns 30 Black Armani T-Shirts": Despite His $600 Million Fortune, Simon Cowell Will Always Be Cheap About His Wardrobe
PETA's Plea to Rihanna
In a letter to Rihanna's team, PETA appealed to the singer's protective instincts as a mother.
"As a mother, you know what it's like to feel protective and to want to make sure no harm comes to your family, Please understand that this desire – this instinct even – is shared by the minks, foxes, and rabbits who are torn away from their families and killed for their fur."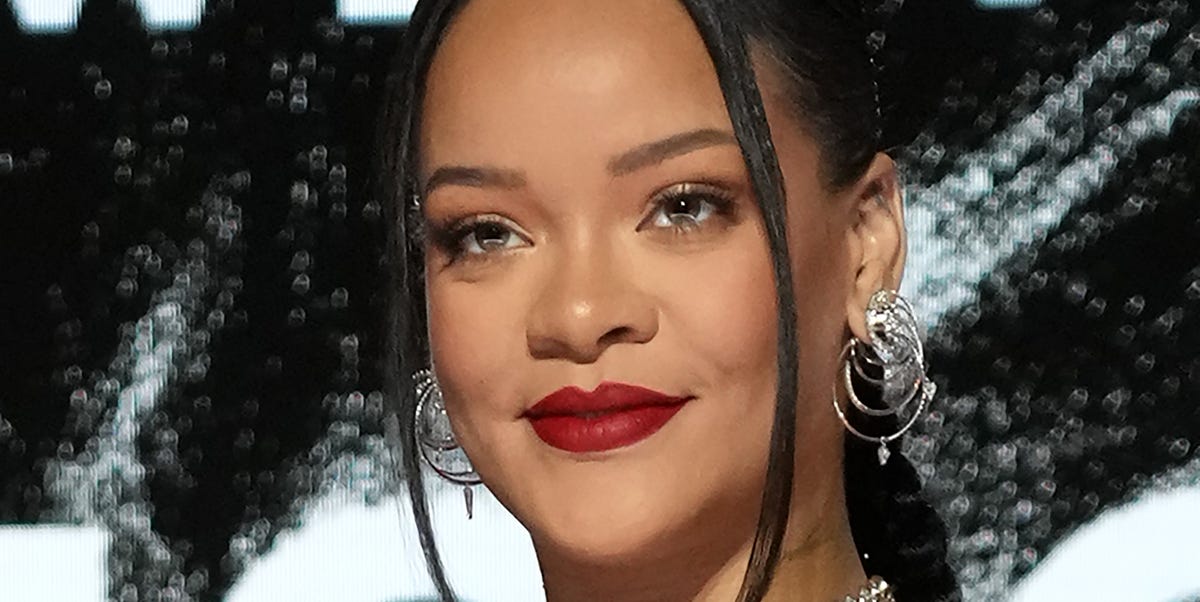 PETA also offered to take Rihanna's fur clothing and donate them to survivors of recent earthquakes in Syria and Turkey who have lost their belongings and need warm clothes to survive the winter weather.
Also Read: "It Can Get Intense Out There": While Tom Brady Tries To Get His Life Back On Track Gisele Bündchen Shares Wise Words For Ex-Husband
Rihanna's Fashion Choices
Rihanna is known for her bold fashion choices, often pushing the boundaries with avant-garde looks. She has been spotted wearing real fur on numerous occasions, but she is not against vegan materials either. In fact, in 2020, PETA presented Rihanna with its Compassion in Fashion award for releasing a line of faux leather Fenty products.
"PETA recognizes and thanks Rihanna for making her new FENTY capsule collection completely leather-free, showing off chic and cruelty-free vegan clothing that is both animal-friendly and better for the planet," the animal rights activists wrote on their website.
Rihanna's silence on the matter leaves the public wondering if she will switch to faux fur, but it is clear that PETA will continue to call out celebrities who wear real fur.
Also Read: "He Was Completely Embarrassed": Jennifer Lopez Allegedly Humiliated Ben Affleck When He Tried To Give A $10,000 Tip To Waitress, Forced Her Husband To Apologize
PETA's History of Calling Out Celebrities
PETA is known for calling out celebrities who wear or promote the use of animal products. In January 2022, Dakota Johnson's new campaign with Gucci was criticized by PETA. The year prior, in June 2021, both Drake and Jack Harlow came under fire by the organization for featuring racing horses in a music video.
Even Ciara and Russell Simmons were publicly targeted by PETA last year after bringing a new puppy home. The organization slammed them for seemingly getting the dog through a breeder versus adopting at a shelter.
PETA's mission is to raise awareness of animal rights and promote veganism, and they will continue to call out celebrities who do not align with their values.
Read More: In A Cruel Twist Of Fate, Hailey Bieber Loses Almost A Million Followers After Attempt To Humiliate Selena Gomez Royally Backfired But Helped Gomez Inch Closer To Record 400M Followers
Source: TheRichest.Com