Obi-Wan Kenobi is set ten years after Revenge of the Sith, and Obi-Wan, like the other Jedi who managed to evade Order 66, is hiding from the Inquisitors who are pursuing Jedi in the Empire's name. Regardless of when Obi-Wan Kenobi takes place, a number of Jedi are still canonically alive during the series. Apart from the titular Obi-Wan Kenobi and, from a technical standpoint, Luke Skywalker, there are currently no Jedi planned to appear in the episode. However, the show's premise allows for other Jedi to arrive, and even if they don't, given the importance of the Jedi in Star Wars, it's always critical to be able to keep track of where they are in each new instalment.
Every Jedi Who Survived Order 66 and is Alive During Obi-Wan Kenobi Timeline
Obi-Wan Kenobi
Naturally, one of the Jedi Masters still living at the time of his own show is Jedi Master Obi-Wan Kenobi. Due to the fact that Obi-Wan Kenobi is a prequel series, Obi-Wan cannot die because A New Hope takes place nine years later. Aside from that, Obi-entrance Wan's in Star Wars Rebels takes place in 2 BBY, so whatever occurs in Obi-Wan Kenobi won't stop him from being on Tatooine by then.
Luke Skywalker
The fact that Obi-Wan is still alive at this time is as evident as the fact that Luke Skywalker, the original Star Wars hero, is still alive. Luke should only be ten years old when the show takes place in 9 BBY, and he won't begin Jedi training for another nine years. Even if Luke is simply a farm lad during Disney+'s Obi-Wan Kenobi, his future status as a Jedi allows him to be mentioned here.
Leia Organa
Leia, who would have been ten years old at the time, is still alive at the time of Obi-Wan Kenobi because she is another character who first appeared in the original trilogy. However, at the time of Obi-Wan Kenobi, Leia is only the princess of Alderaan, despite the fact that the seeds of rebellion have already been sown in her, as shown in the novel A New Hope: The Princess, the Scoundrel, and the Farm Boy.
Yoda
Jedi Master Yoda is another Jedi who is still alive thanks to his appearances in the original trilogy. Yoda went into exile on Dagobah after failing to overthrow Emperor Palpatine, where he remained in seclusion until Luke came to him for training in The Empire Strikes Back.
Ahsoka Tano, Ezra Bridger, Kanan Jarrus
In Star Wars: The Clone Wars, Ahsoka Tano was Anakin Skywalker's Padawan and one of the few known Jedi to survive Order 66.
Ezra Bridger doesn't appear until Star Wars Rebels, which premiered in 5 BBY, meaning he's alive during Obi-Wan Kenobi's time.
Another Jedi who survived Order 66 is Kanan Jarrus, who was born Caleb Dume. Kanan hid for years until he met Hera Syndulla from Star Wars Rebels and joined her rebel cell, the Spectres.
Grogu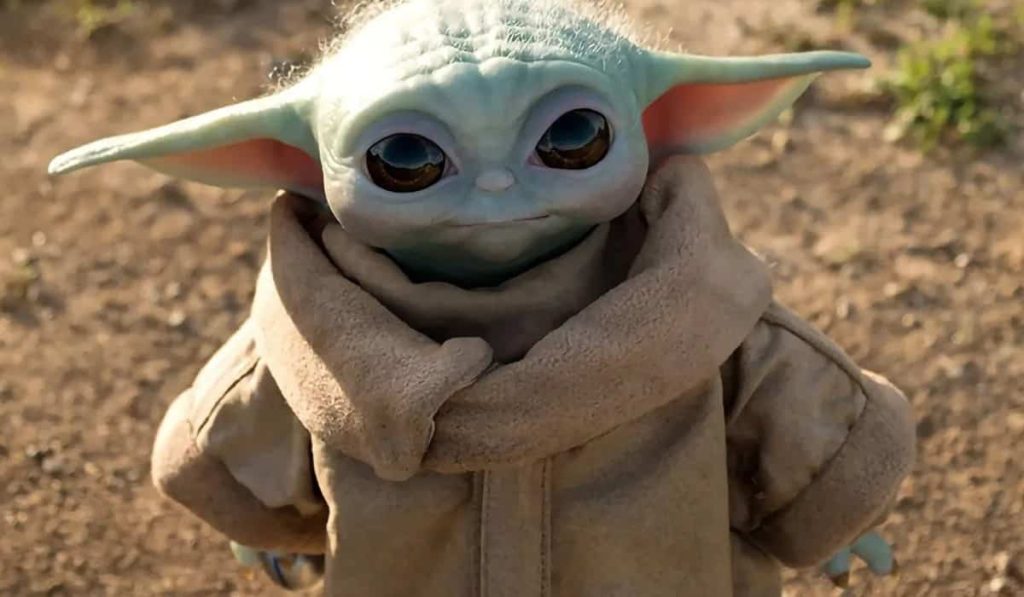 Because Obi-Wan Kenobi takes place roughly 18 years before The Mandalorian, Grogu is very certainly still alive at the time of the programme. Despite the fact that Grogu is legally a Jedi Youngling due to his age in relation to his species and his status at the time of Order 66, his participation in the series allows him to be counted.
Cal Kestis, Cere Junda
Cal Kestis, the protagonist of Star Wars Jedi: Fallen Order, is another Jedi who survived Order 66. Cal comes out of hiding to collect a Jedi Holocron listing the whereabouts of Force-sensitive in the hopes of rebuilding the Jedi order in 14 BBY, five years after Order 66, in Fallen Order.
Cere Junda is another surviving Jedi introduced in Jedi: Fallen Order. Cere cut her connection to the Force to shield herself from the Dark Side, but by the end of the game, she has reestablished it and is once again a Jedi.
Naq Med, Ka-Moon Kholi, Oppo Rancisis, Coleman Kcaj, And Selrahc Eluos
In the young-adult novel Force Collector, Naq Med was presented as a Jedi. Med died a few years before The Force Awakens, around 30 ABY, therefore he was probably alive when Obi-Wan Kenobi was born.
Ka-Moon Kholi, Oppo Rancisis, Coleman Kcaj, and Selrahc Eluos are four minor Jedi who appear in the franchise only a few times. In an issue of the 2017 Darth Vader comic, the four of them are mentioned as Jedi confirmed to be in hiding, but they are never shown to have been discovered by the Empire. Because these Jedi were known for their ability to remain hidden, they may have managed to elude capture and remain alive during the Obi-Wan Kenobi concert.