Will Smith's career has been full of great characters. Some of them have been serious portrayals, while others have been goofy. And, when he is not doing characters that fall into these categories, he is busy being a total bad-ass with roles like Deadshot or Mike Lowrey. But there have been several instances where he could've changed the look of a particular film with his presence. Unfortunately, he ended up declining those movies and the fans didn't get to enjoy Will Smith's unique personas. Here's a list of all major roles that he turned down:
The Matrix
The Matrix might be one of the few movies that Smith would have regretted to pass on. The action movie genre was totally revolutionized by this movie. But apparently, the actor wasn't too impressed with the script when the part of Neo was offered to him. He thought that the narrative wasn't strong enough. We'd say that this certainly was a bad call on his part, and he won't be proud of his decision for sure. Even though the sequels did not turn out to be as great as the fans would have expected, Smith could have brought a unique flair to The Matrix trilogy. I'm not saying that Keanu Reeves should be replaced. Nope! He is the best Neo we could've got. But Smith's portrayal would have been interesting to say the least.
Superman Returns
You might be surprised to know that Big Willie was sent the script of Superman Returns. But he turned down the part saying that "There is no way I'm playing Superman!" After Wild Wild West, He didn't want to take the risk of playing another character that was "white" in the source material. His exact words were, "you can't be messing up white people's heroes in Hollywood! You mess up white people's heroes in Hollywood, you'll never work in this town again!" And, Smith wouldn't have regretted declining the role since Superman Returns bombed. One could argue that the world was not ready for an African-American Superman back then, but it certainly is now.
Snake Eyes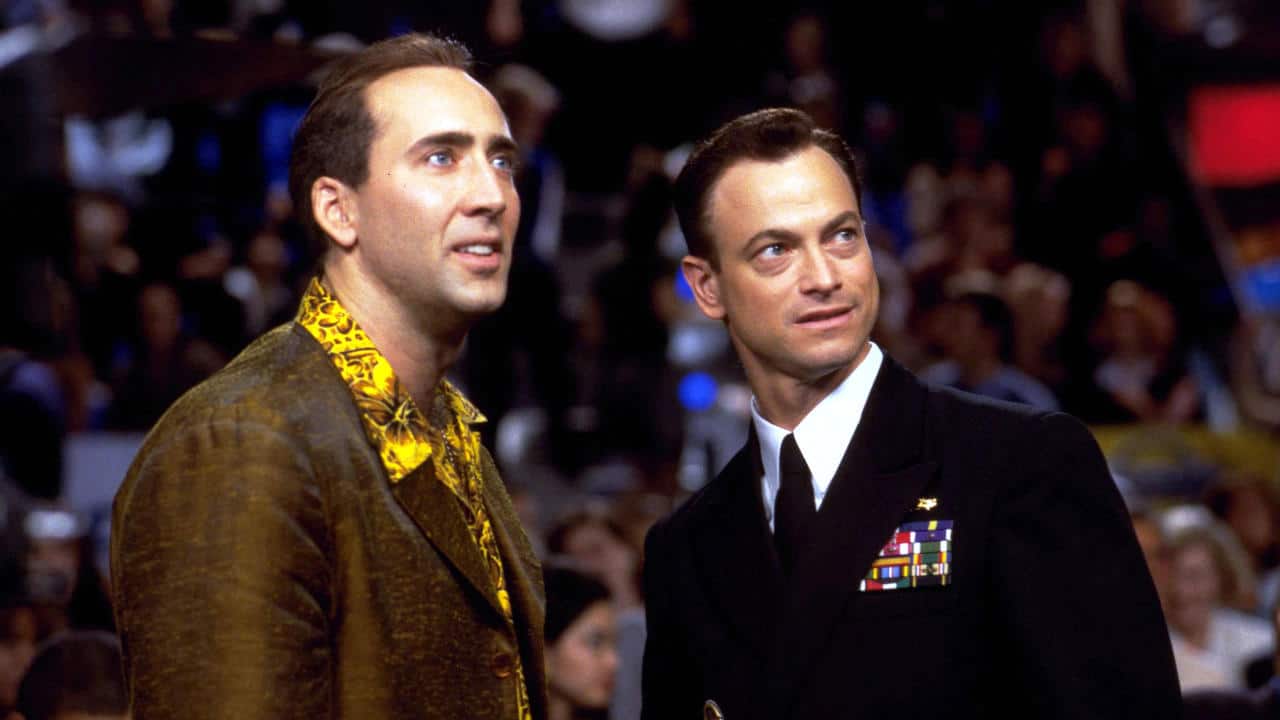 Apparently, Will Smith was eyed to play the villain, Commander Dunne in Nicolas Cage's Snake Eyes (1998). But he passed the role due to a salary conflict. Ultimately, Gary Sinise got it.
Django Unchained
We all loved Jaimee Foxx as Django in Quentin Tarantino's blockbuster film of 2012. But did you know that Will Smith was asked to star in the project? Not a lot of actors can say no to a Tarantino movie, but apparently Will Smith did. He thought that Django wasn't really the lead character of the film, so he declined. Instead, he went on to star in the third Men in Black movie.
Independence Day: Resurgence
There's no denying that Will Smith was absolutely amazing in the first Independence Day movie. So naturally, he was offered to return as Captain Steve in the sequel to the 1996 movie. But he was stuck in a dilemma as he had to choose between Suicide Squad and Independence Day: Resurgence. We all know that he went for the newer prospect. He stated that he didn't want to cling to the past. Even though Suicide Squad was a critical failure, it earned big and turned into a franchise. And, Smith was brilliant as Deadshot. Independence Day 2 on the other hand was a critical and commercial disaster. So, the Fresh Prince obviously chose wisely this time around.
K-Pax
The Men in Black star was offered the part of Prot from K-Pax. He has admitted that he did like the story, but he couldn't picture himself portraying the role. So, Kevin Spacey was brought in to play Prot instead.
Rush Hour
Before Chris Tucker starred alongside Jackie Chan, Will Smith was asked to play Detective Carter in Rush Hour. But he didn't want another buddy cop role after Men in Black. So, Chris Tucker came in, and we missed out on a Will Smith-Jackie Chan combo. But since Chris Tucker was the highlight of all three Rush Hour films, we wouldn't have it any other way.
Which of these movies do you think Will Smith should have starred in? Tell us in the comments.