Celebrity kids are born with both a silver spoon up their mouths and a camera on their faces. They have got crazy privileges and naturally are equally subject to scrutiny. Now, North West is easily one of the most famous celebrity kids in the world. Born to parents who are both billionaires in their individual standing, that girl had a set life straight from the womb.
We've often heard of how too much power or privilege can go up to someone's head and that is exactly what's happened to Ye's eldest daughter. She is hailed by the media and her family alike as really rude and uncouth, a spoilt brat through and through.
North West is unimaginably spoilt
The Kardashians indeed lead a wildly publicized life, where either they are being recorded even in the confines of their home for reality TV or the paparazzi are always at their case wherever they go. This fact definitely has an effect on their kids as well, and it is natural. Yet, just as Kim Kardashian was the most famous sister in the entire clan, her daughter North West is the most famous Kardashian kid.
For anyone who meticulously follows the Kardashians, it is not a surprise that North turned out as spoilt as she did. Kim K has never shied away from showing how much she spoils her kids.
Also Read: 'She had the pills in her hand': Kanye West Called Out Kim Kardashian for Trying to Take away North West From Him While Kim Was Pregnant – Allegedly Straining Their Marriage Permanently
North West doesn't even spare her own mother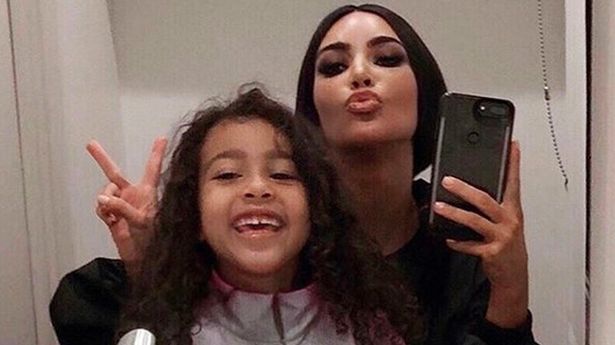 There are innumerable clips of North West, when she was a little more than a toddler, lashing out at the paparazzi for taking her pictures. It is almost astonishing to watch a girl that small yelling with all her might, only because she did not want her photos taken. There are also several videos of North yelling at her own mother, and acting surprisingly rude with no regard or respect for her.
Also Read: 'North West Is at Top of the Brat List': Kourtney Kardashian Reveals Kim's Daughter Is Getting Out of Hand, Proves Fans Right – She's Just 'Another Entitled Celebrity'
The best Kardashian kid award goes to…
Reports suggest that North is so spoilt that every single person who knows her is tired of her attitude. One of her family members who is seemingly done with her impertinence is her youngest aunt, Kylie Jenner. Jenner believes that it's way past time that Kim K got her some help.
It is notable that Kylie Jenner's daughter is considered to be the most well-behaved Kardashian kid. Unlike North West, who is rude to her siblings as well as her cousins, Stormi is said to be really loving to everyone in the family. A source had even told Life and Style magazine,
"Stormi is such a sociable little girl and has a great relationship with all her cousins… She loves being around other children and can't wait to have a little brother or sister to play with and look after."
Stormi is known for her manners, especially her habit of saying please and thank you whenever necessary, and her respect for her mother and everyone around. It is quite clear that North West can actually learn a lot from her 4-year-old cousin. And if Kim K has any care for her daughter's future, she needs to intervene sooner rather than later.
Watch the video here:
Also Read: 'Kylie raised Stormi with such manners. Then there's North West': Kylie Jenner Reveals Why North West Is The Most Obnoxiously Arrogant Kardashian Kid, Yells At Media Because She's A Star
Source: YouTube