Kim Kardashian and Pete Davidson, have been in talks since last October and the two dated for nine months, and in that time they've made their relationship public in a number of high-profile ways, including on Instagram and the red carpet. Kardashian's introduction of her new partner to her children was another landmark in their relationship. Kim Kardashian who shares custody of their four kids, North, Chicago, Saint, and Psalm West, with ex-husband Kanye West, has said that she and Davidson waited six months before introducing him to the children.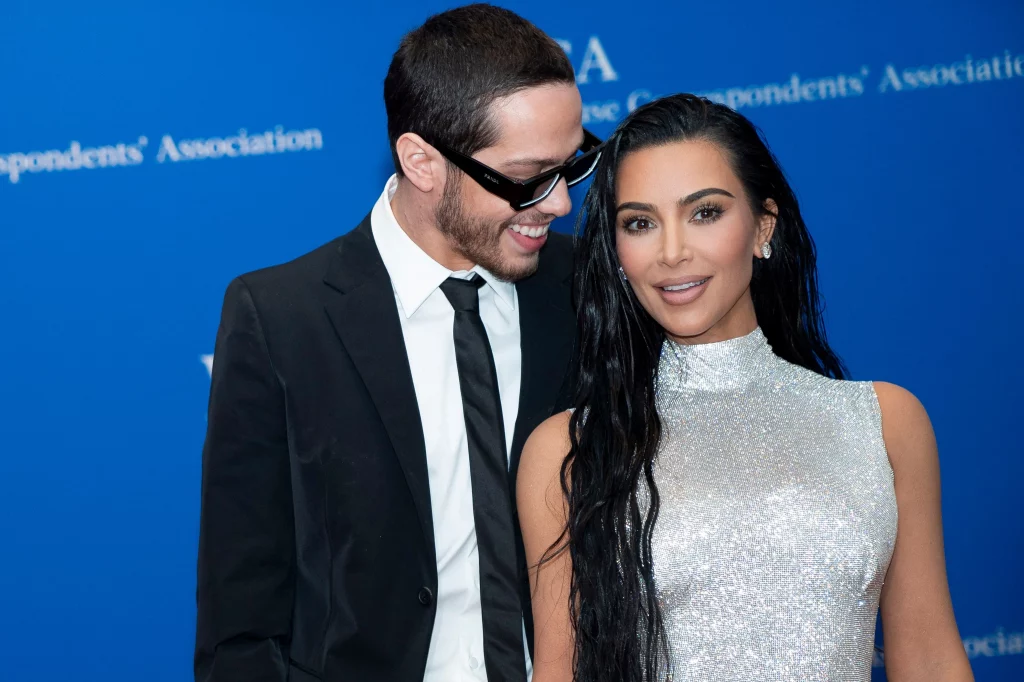 Finally, Kim Kadarshian opens up about her relationship with Pete Davidson
According to a source, Kim Kardashian and Pete Davidson's significant age difference was a major factor in their breakup."Pete is 28 years old, and Kim is 41 years old they're just in very different places right now. Pete Davidson wants her to fly to New York or wherever he is at the drop of a hat" because he is "completely unplanned and impetuous." But on the other hand, Kim K's situation is complicated by the fact that she has four children. She must keep her eyes on the children at all times. 
On the set of an October 2021 episode of Saturday Night Live, Pete Davidson was a cast member and Kim Kardashian was the host. It was there where they first met. Kim Kardashian discussed the moment she realized she missed being near Pete Davidson on an episode of Keeping Up with the Kardashians. Kim explained that after hosting an event, she texted Pete. In an interview, she confirmed this, saying, "So I called up SNL and asked the producer, "Hey, do you have Pete's number? The quick response from the producer was "Yeah."
Related: "He's a cutie, they don't really make them like him anymore": Kim Kardashian Talks About Pete Davidson For the First Time After Breakup, Says She is Excited For Pete's Future in Hollywood
Did Kim Kardashian and Pete Davidson split due to Kanye West?
A reliable source also revealed that Pete Davidson is seeking assistance after being the victim of Kanye West's cyberbullying. Kanye West has been harassing Pete Davidson on Instagram since February when he first threatened the former Saturday Night Live cast member with death. According to the report, he "has mostly been engaged in trauma counseling." He sought professional help due to the stress caused by West's constant media scrutiny and his outrageous behavior. But despite all this, Davidson claims Kardashian has been nothing but supportive during our whole relationship.
You may also like: "Pete was torn up when the split happened": Pete Davidson and Kim Kardashian Are Not on Talking Terms After a Nasty Breakup, Pete Still Shows utmost Respect for Her Ex-Girlfriend
Furthermore, a person with knowledge of Davidson's situation said that Pete Davidson has not made any rash decisions about his mental health in the aftermath of the breakup. "While Davidson was sad when the breakup first occurred, Now that time has passed, he is in a much better place and has accepted that some things are simply not meant to be. He also realizes that they were doomed from the start as a couple." Davidson and Kim K have "very much had a clean break" and no longer speak to one another.
Also Read: 'Did he really treat Kim Kardashian the same way he treated Ariana Grande?': Fans Convinced Pete Davidson Is Slowly Losing His Mind After Kim Dumped Him, Needs Immediate Intervention 
Source: Geo Tv