Here's all the extra footage you'll see in Avengers: Endgame's re-release. Marvel's ensemble movie has already established itself as one of the best-performing movies of all time; it had debuted with a stunning $1.2 billion worldwide, and since then has gone from strength to strength. It's had rave reviews from fans and critics alike; on review aggregate site of the Rotten Tomatoes, Avengers: Endgame has a Critic Score of 94 percent and an Audience Score of 91 percent.
Avengers:Endgame re-release to beat Avatar's All-time record
Avengers: Endgame is coming to the end of its theatrical run now, but Marvel has chosen to re-release the film with some additional features. That's generally seen as an attempt to beat Avatar's all-time record of $2.788 billion, but in truth, that still doesn't seem likely; there are many movies that can prevent Endgame from beating Avatar. Still, that doesn't mean Marvel fans won't be flocking to the cinema to watch the re-release, which comes with a number of additional features.
About Avengers:Endgame Post-Credit Scenes:
Avengers: Endgame initially released without a post-credits scene, and so, in order to attract audiences back into theaters, Marvel is adding the following features for the re-release (to play during the credits):
An introduction from director Anthony Russo, welcoming viewers to the cinema and asking them to stick around for after the credits
A Stan Lee tribute
An unfinished deleted scene
A sneak peak at Spider-Man: Far From Home
Selected cinemas will also have an exclusive Avengers: Endgame poster, while supplies last.
The Stan Lee Tribute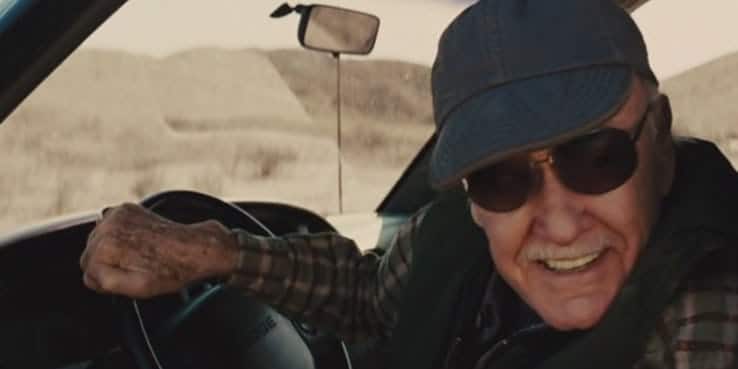 The Stan Lee tribute is quite touching, stressing just how much Lee meant to everyone involved at Marvel Studios. The footage is lifted from old interviews and most will be very familiar to dedicated viewers; however, Marvel's stitched it together rather well, creating an emotional tribute to a comic book legend.
The Hulk deleted Scene
The deleted scene is what was presumably the original introduction to Professor Hulk, showing Bruce operating as a superhero and rescuing civilians from a burning building. He's clearly something of a celebrity, with a good relationship with the emergency services; the fire service are completely relaxed about working with the Hulk. It's very much unfinished, with incomplete CGI; the Hulk's mouth doesn't move at all when Mark Ruffalo says his lines. The fire chief is played by Reginald VelJohnson, and he repeats a line from Die Hard.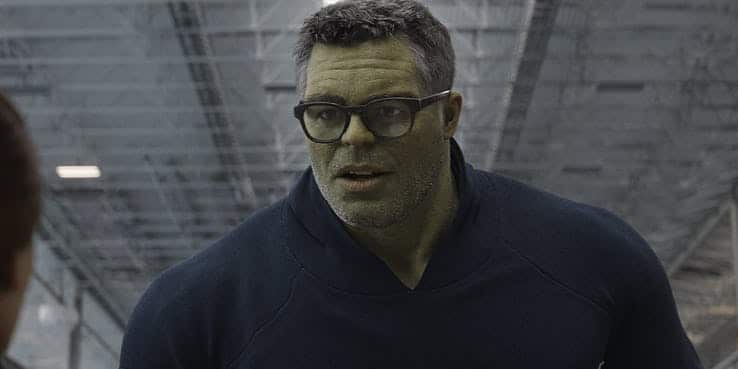 Screenwriters Christopher Markus and Stephen McFeely faced something of a dilemma when it came to Professor Hulk. The Hulk's character twist was originally supposed to happen at the end of Avengers: Infinity War, but that just didn't work; in emotional terms, it was an up-beat moment at a time when the film was moving towards its apocalyptic ending. But Markus and McFeely knew they needed Bruce to be Professor Hulk in Avengers: Endgame, so they had to work out how to introduce this new version of Bruce Banner. In the end, they went for a scene featuring Ant-Man's bewildered reaction to Professor Hulk. "The whole thing rides on Rudd going, 'I'm so confused,'" Markus observed in one interview.
Meanwhile, the choice of deleted scene is quite interesting for another reason. The Russo brothers have consistently claimed there weren't many deleted scenes, simply because organizing so many schedules was a tricky proposition; they didn't dare waste time shooting scenes that were likely to cut. This kind of scene, however, wouldn't be particularly problematic to film. It's tangential, it only features Mark Ruffalo, and largely depends on CGI. It's even possible the Russos tried a few different versions of the Professor Hulk introduction.
Spider-Man: Far From Home Footage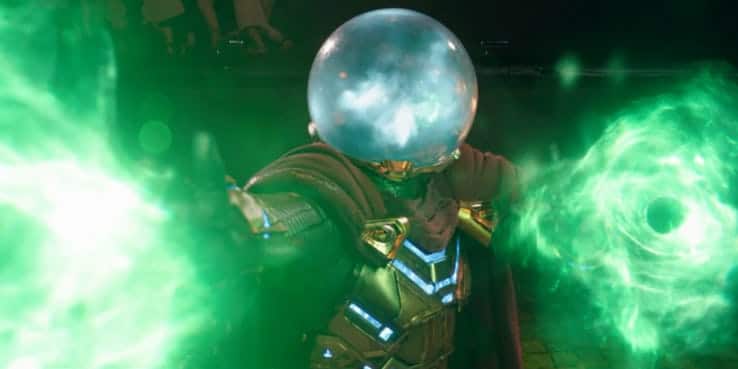 Finally, the Avengers: Endgame re-release also features a very brief clip from the start of Spider-Man: Far From Home. In this scene, Nick Fury and Maria Hill arrive in the remote Mexican town of Ixtenco in Mexico. Fury has heard rumors of some sort of cyclone with a face wreaking havoc, although Hill is skeptical and believes that's just a superstitious attempt to interpret a natural disaster. Fury turns out to be right when Mysterio appears before them, cautioning the two super-spies that they don't want anything to do with this; there's movement behind Hill and Fury, and they turn round to face the Earth Elemental.
It's a surprisingly short clip, but it may offer some hints for the upcoming Spider-Man movie. Mysterio claims to originate from another dimension, one ravaged by the Elementals, and there's been intense debate about whether or not Mysterio is lying. In the comics, Mysterio is well known for pulling scams, so this could all be an elaborate hoax. If it is, though, Mysterio has made a very odd decision in setting it off at Ixtenco, one of the poorest and least populated municipalities in the Mexican state of Tlaxcala. It's frankly quite impressive that Nick Fury received reports about the initial Elemental manifestation in the first place.
The second key takeaway is that there is indeed an Air Elemental; TV spots had hinted as much, but it's nice to get confirmation. It's certainly curious to find that two Elementals have manifested in the same location. That may support the idea that this is all a trick on Mysterio's part, given the Wind Elemental could have been used to draw attention, and the Earth Elemental to convince Fury and Hill he was an ally against these mysterious beings. All in all, then, this is an entertaining – if far too short – clip, but it doesn't offer any hints as to whether or not Mysterio can be trusted. Fortunately, Spider-Man: Far From Home is due out on July 2, so it won't be long before viewers are able to learn the truth.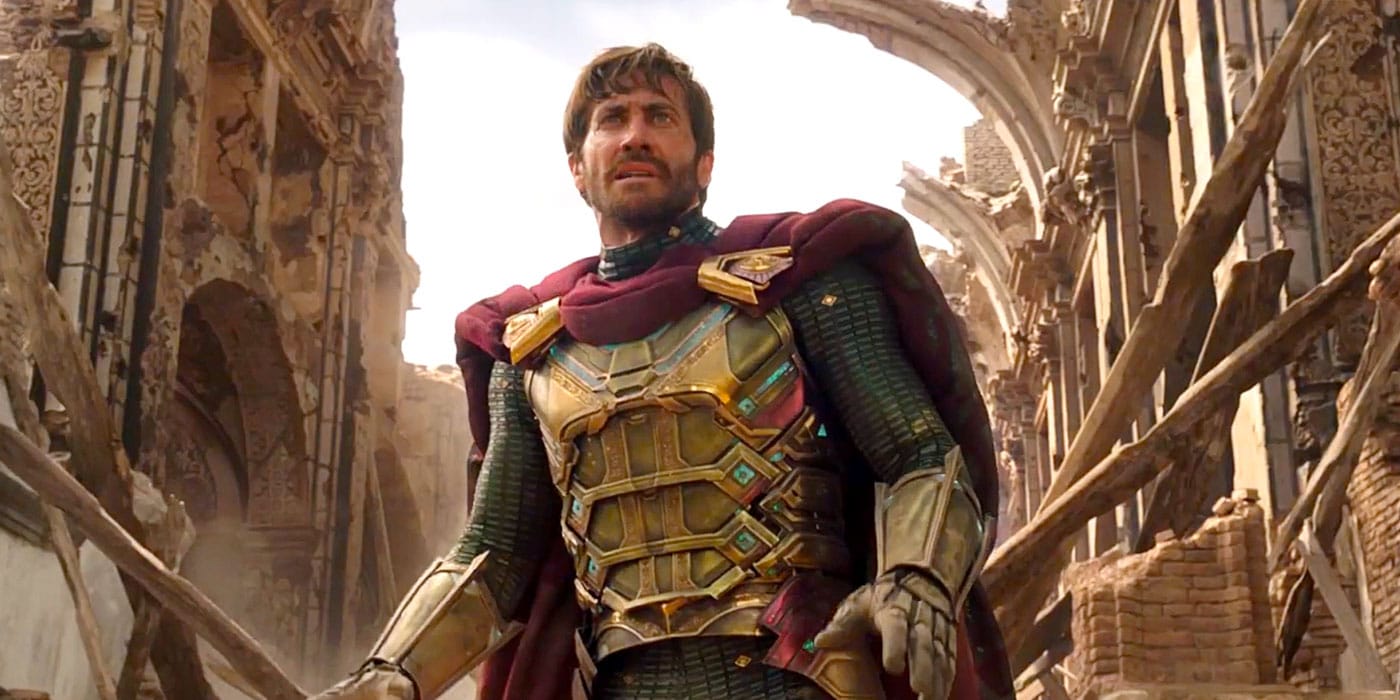 Most discussion about the Avengers: Endgame re-release has been focused on the question of whether or not Avengers: Endgame will beat Avatar at the box office, but in truth the Spider-Man: Far From Home footage may be the real reason for it. The last two years have provided some evidence of a synergy between multiple Marvel movies in the box office; the opening weekends of Avengers: Infinity War and Avengers: Endgame seem to have benefited Black Panther and Captain Marvel, respectively. This time round, there's a clear narrative throughline, and Marvel has consistently stressed that Spider-Man: Far From Home is an epilogue to Phase 3. This re-release simply reinforces that marketing message.