Everything Everywhere All at Once is not the kind of movie that could be described as generic. Despite taking place mostly inside an IRS office building, the plot is extraordinarily imaginative, combining romance, action, humor, sci-fi, and horror aspects. A Ratatouille parody, a false end-credits reel, and a lot of googly eyes are also included in the plot. It is indeed receiving a massive amount of appreciation and hype, and undoubtedly there is a reason for that too. On March 11, 2022, the science-fiction black comedic action picture had its global premiere at the South By Southwest festival, and since then, interest in it has only escalated.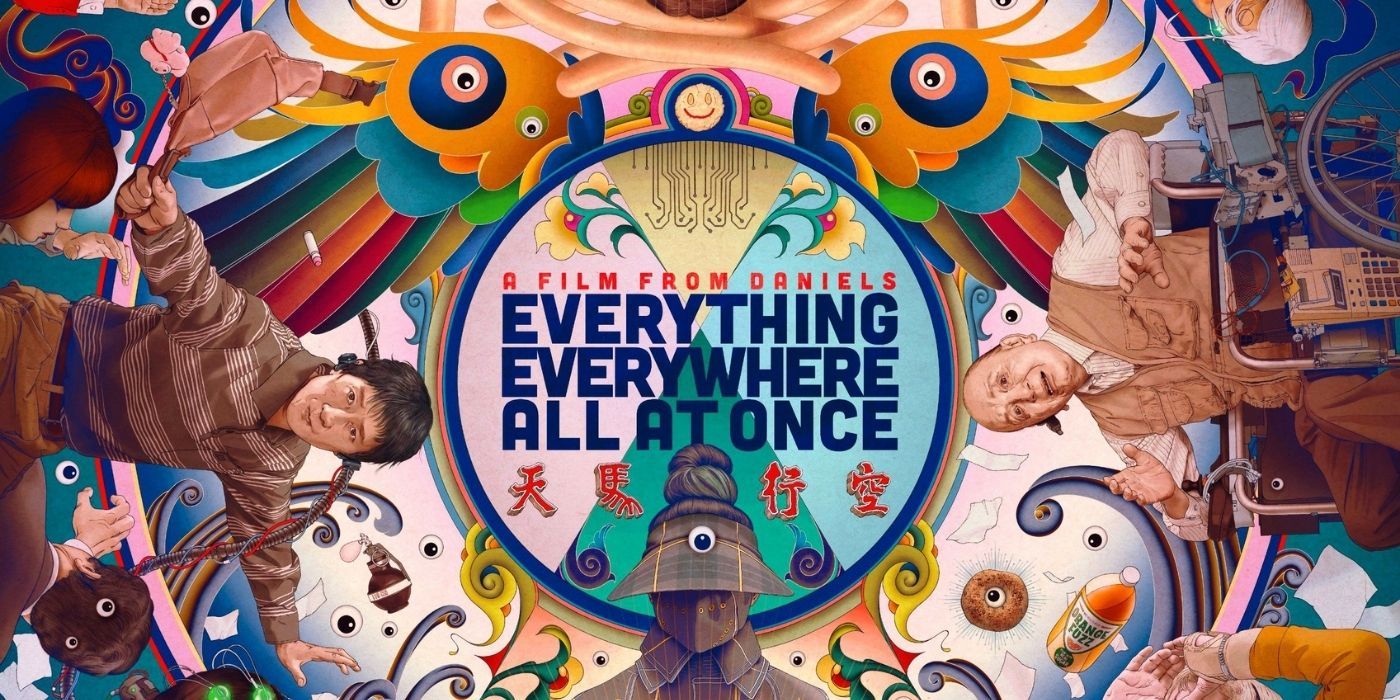 Why There's So Much Hype?
"Everything Everywhere All at Once," written and directed by Daniels (aka Daniel Kwan and Daniel Scheinert), stars Michelle Yeoh as a middle-aged laundromat owner named Evelyn who just wants to get her taxes done but instead finds herself forced into a chaotic and dramatic sci-fi family kung fu adventure. The film is divided into three acts that correspond to the audience's evolving experience: at first, you have no idea what's going on, then you sit back and drown yourself in the alternate universe of madness until the film eventually karate-kicks you right in the guts.
"Everything Everywhere All at Once may be a kaleidoscopic fantasy battle across space, time, genres, and emotions, but it's an incredibly moving family drama first. Maybe there's something punk about it after all." – Vulture
"This maximalist sledgehammer of a film—something of a cross between Cloud Atlas, Enter The Void, Kung Fu Hustle, and a full season of Rick And Morty—has the energy, insanity, and exuberance of Daniels's DJ Snake and Lil John "Turn Down For What" video and the shock value of their "farting Daniel Radcliffe corpse" movie Swiss Army Man. Hopefully, this serves as a warning that it is defiantly not for everyone. For those who revel in chaos, however, this movie is a gift." – AV Club
Many critics are clearly intrigued by Everything Everywhere All at Once for a variety of reasons. The film has received accolades for its innovation and handling of its chaotic universe. Michelle Yeoh's lead performance has also been praised as one of the film's highlights. Critics have praised Everything Everywhere All at Once for its crazy sense of humor, but they have also praised the film's build-up to something more meaningful.
It has an 8.9/10 rating on IMDb, based on 3,000 reviews. It's also presently ranked 5th on IMDb's list of most popular films, slightly ahead of Pulp Fiction. Audiences are already reacting positively to the film. On Rotten Tomatoes, it has a 96 % verified audience score and a 4.8/5-star rating. The fact that this film received such a good audience rating across the board demonstrates that critics aren't the only ones who appreciate it. It's also currently Letterboxd's highest-rated film, overthrowing Best Picture winner Parasite from the leading position.
Cast & Crew
Written and Directed by – Daniel Kwan and Daniel Scheinert
Michelle Yeoh as Evelyn Wang
Ke Huy Quan as Waymond Wang
James Hong as Gong Gong
Stephanie Hsu as Joy Wang, Jobu Tupaki
Jenny Slate as Big Nose