The Expendables 4 casting and behind-the-scenes photographs suggest that the film will be the franchise's most martial arts-heavy chapter yet. Beginning with The Expendables in 2010, the Sylvester Stallone-led franchise is known for its action star ensemble gimmick, with each subsequent edition adding additional characters to the roster. Though the series suffered a commercial setback with The Expendables 3 due to its ill-advised PG-13 rating, The Expendables 4 might revitalize the brand thanks to some of the new cast members.
Tony Jaa and Iko Uwais will star in The Expendables 4, with the latter playing the film's villain. Both are true martial arts icons. Statham's Instagram post expressing his excitement for working with Uwais also showed Lee Christmas in a fight sequence with Uwais' villain, as well as Statham expressing his excitement for working with Jaa (Jaa and Uwais previously saw in another action star ensemble, 2019's Triple Threat). Jaa also shared an Instagram photo of himself with Uwais and Dan Chupong, who worked with Jaa on the Ong Bak flicks and other Thai martial arts films such as Vengeance of an Assassin.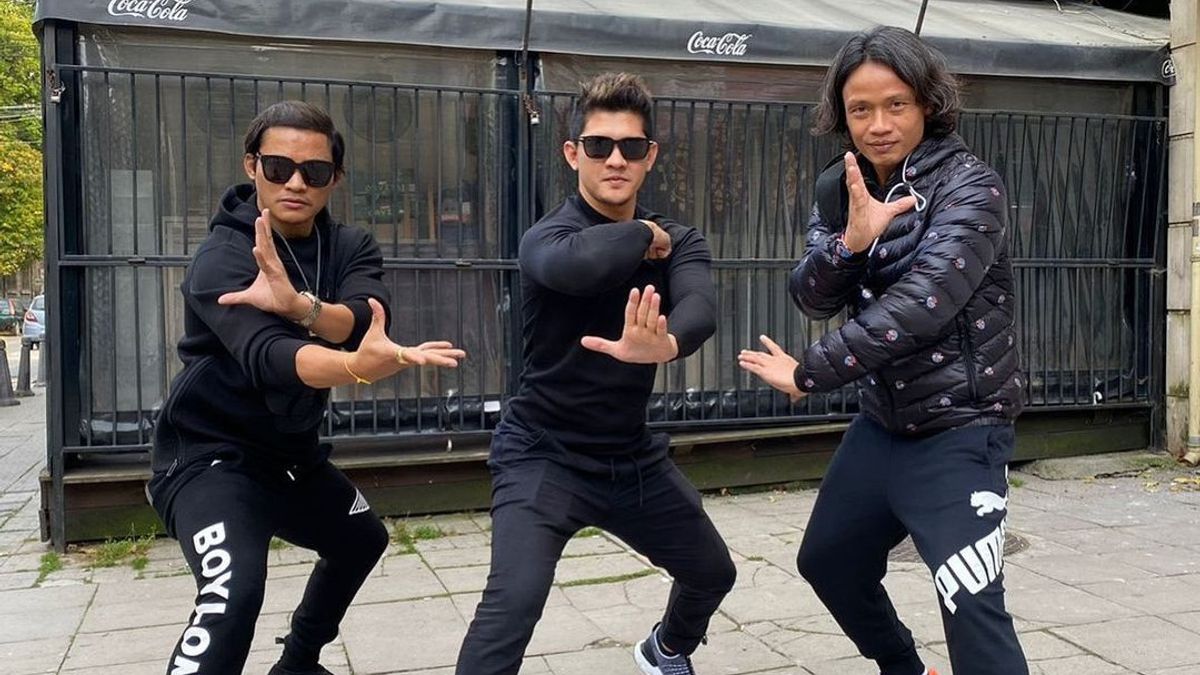 While these postings and behind-the-scenes photographs don't disclose much about The Expendables 4, they may indicate that the fourth film in the franchise will place a stronger focus on martial arts bouts than the series has in the past. Obviously, The Expendables films have never shied away from martial arts, and the franchise has included martial arts icons such as Jet Li, Jean-Claude Van Damme, Scott Adkins, Ronda Rousey, and Wesley Snipes throughout the years, in addition to Statham and Dolph Lundgren. However, because this is a franchise about mercenaries entering combat zones and hostage situations with heavy shooting. The Expendables have also been clear about when and when to abandon the weaponry in favor of hand-to-hand combat.
Jet Li's role as Yin Yang in The Expendables series dwindled over time, with schedule constraints on The Expendables 2 explaining his early departure, and Li facing health concerns as the series progressed. Furthermore, while martial arts clashes have always been a part of the series, they appear to have peaked in The Expendables 2 and were not as prominent in The Expendables 3. Jaa, Uwais, and Chupong might signal a shift in how much martial arts would be used in The Expendables 4's action sequences.
Though martial arts bouts have not been entirely missing from The Expendables films, the casting of Iko Uwais, Tony Jaa, and Dan Chupong suggests a greater emphasis on them in The Expendables 4. Behind-the-scenes photographs and social media posts from Statham and Jaa also speak to the resurgence of The Expendables franchise. When The Expendables 4 arrives in cinemas in 2022, it might be an extremely thrilling experience for martial arts lovers.