The Kardashians are an esteemed family with momager Kris Jenner at the head. Being one of the most influential celebrities, Jenner has always put her family first, even if it means doing anything and everything to give them more recognition and fame. Involved in many alleged events, she was also accused of "leaking" the s*x tape of her daughter Kim Kardashian that majorly contributed to landing the entire family in their reality TV series Keeping Up With The Kardashians.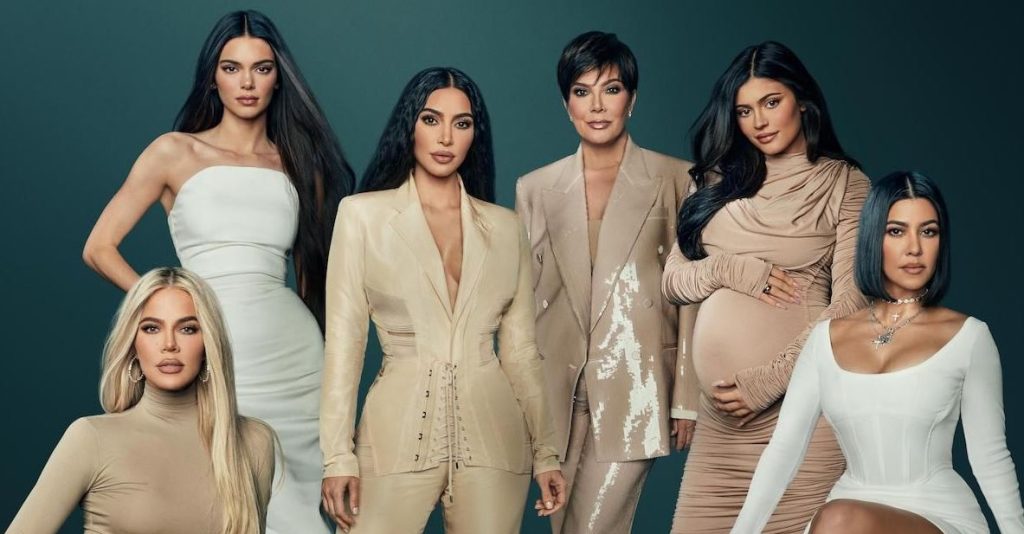 Related: Kim Kardashian's Ex Ray J Destroys Kris in Viral Online Rant, Claims She Faked Lie Detector Test to Say She Didn't Leak His S*x Tape
Kim Kardashian and Ray J's S*x Tape
Also Read: Kris Jenner Lost Her Mind When Kim Kardashian, Khloe Lectured Her Over Paying For Rob's House, Asked Kim to Stop Judging Her
The SKIMS founder Kim Kardashian and Ray J met back in 2002 when the former was engaged in divorcing her ex-husband Damon Thomas. During that time, the 41-year-old socialite was just another person in the industry who was working as a stylist for Ray J's sister, Brandy. The former couple clicked whoch led them into the spotlight.  The ex-couple separated in late 2006, however, things went more out of hand when the former couple's s*x tape surfaced shortly after their breakup.
The topic resurfaced on the Internet this year when the makeup mogul claimed that she was trying to get another video amid the speculations that there was a previously unreleased clip. Shortly after, she revealed that her ex-husband Kanye West has brought the entire tape to her after meeting with Ray J.
Also Read: Kylie Jenner Reveals Kris Jenner Turned Into a Surgeon to Deliver Her First Child, Stormi
However, the 41-year-old rapper shared that Kardashian was lying as he never released the tape stating, "I never had a single one at my house — she had them at her house." Accusing his former girlfriend and momager Kris Jenner of leaking the tape, he stated, "All of the meetings and convos about the plan — date and times of our meetings and the whole lie you and Kris planned this since the beginning." However, she allegedly apologized to the rapper stating to move on from the incident.
Kris Jenner Denied Involvement in Kim Kardashian's S*x Tape Leak
You May Also Like: Kris Jenner Denies Accusations That She Released Kim Kardashian-Ray J S*x Tape For Money And Fame, To Mimic The Success Of Paris Hilton
The 66-year-old momager Kris Jenner recently made an appearance on The Late Late Show With James Corden with her youngest daughter Kylie Jenner. During the show, she underwent a lie detector test and responded to the alleged accusations that she was involved in leaking her daughter's s*x tape.
Though she denied having any involvement in that, the rapper slammed back in a video post on social media stating that she faked the lie detector test. After the involved party's claims, fans are convinced that the TV reality star and her mother are lying about their involvement in the infamous incident.
At this point, it's not even up for debate. Kris Jenner and Kim Kardashian planned the sex tape, and then they tried to make Ray J into a villain to make more money. Case closed. Fuck them forever. They don't deserve any attention.

— TV Tweets (@TVTweets2022) September 11, 2022
Lmao Ray J was exposing Kim Kardashian and his dm's on live. Showing them communicating back and forth. Proving Kim and Kris were lying about the sex tape. He mysteriously gets calls from private numbers and was swiftly blocked by Kim K💀. Protect Ray J man.

— mikey davinci 🦅 (@OhGAWDMikey) September 11, 2022
The fact that the Kardashians have been pretending to be victims of sexual exploitation when there are real girls who go through this trauma is pretty fucking weird and sickening bc you planned the whole thing #KimKardashian

— Honeyhot (@HoneyHotxx) September 11, 2022
Exploiting your child to make a sex tape for money/fame, and actually watching the tape, as if you're the director, is extremely sick… #KimKardashian pic.twitter.com/lRkXx9hPTH

— teee.bee特里🕷🧜🏾‍♂️ (@TerreB1999) September 11, 2022
The Kardashians are being called out once again, who recently were slammed by the SKIMS founder's estranged husband Kanye West regarding sending their kids to private school. Now, they are being blasted by singer Ray J with fans totally in support of him regarding the leaking of the former couple's NSFW tape.
The Kardashian family is set to be coming back on Hulu with the second season of The Kardashians slated to release on September 22.
Source: Twitter