Fantastic Beasts and Where To Find Them actor Ezra Miller has been accused of grooming an 18-year-old activist. TMZ reports that Tokata Iron Eyes, an outspoken indigenous rights advocate met the actor when she was camping out with fellow activists supporting the Standing Rock Reservation in North Dakota. Miller was 23 then. According to legal documents, filed by her parents and acquired by TMZ, the two developed a friendship after the meeting which included chatting via Skype and texting frequently, as well as Miller flying Tokata to London at a later date when the activist had turned 14 to visit sets for a movie filming around London for 3 weeks.
Related: Ezra Miller's List Of Controversies That Are Just Too Disturbing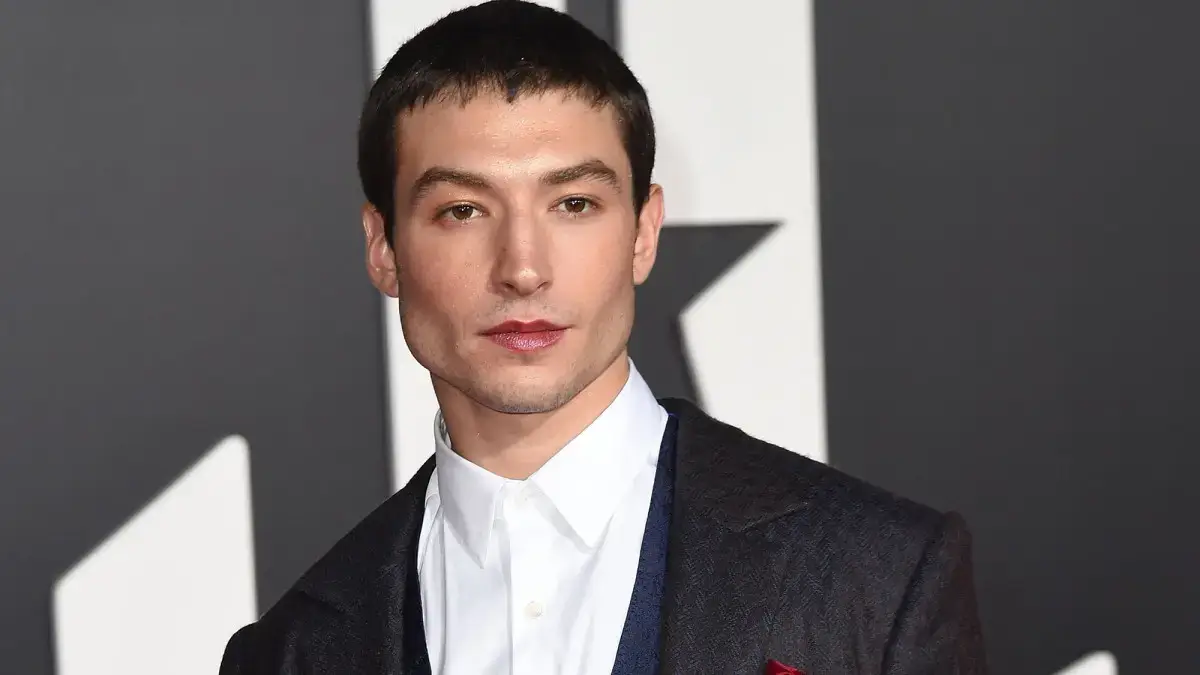 Ezra Miller Is Accused Of Providing Drugs And Alcohol To Tokata Iron Eyes
The parents of Tokata have accused actor Ezra of providing their underage child with alcohol, and illicit substances, including violent hallucinogens such as marijuana and LSD. They even claimed that when they flew to Vermont to meet their daughter, who was then living with Ezra, they found that she does not have her license, bank cards, or car keys. The legal docs read:
Ezra uses violence, intimidation, the threat of violence, fear, paranoia, delusions, and drugs to hold sway over a young adolescent Tokata.
Related: Ezra Miller Flash Issues a Cryptic Warning To The Ku Klux Klan
But Tokata Iron Eyes' Public Statement Echoes Something Else
Tokata denied the allegations made by her parents publically on Instagram.
I dropped out of [Bard] five months ago, my friend and comrade William passed shortly thereafter, my mind was incredibly impacted and I've needed space and time for the processing of grief. My comrade Ezra Miller for the entirety of the aforementioned era has only provided loving support and invaluable protection throughout this period of loss. My father and his allegations hold no weight and are frankly transphobic and based on the notion that I am somehow incapable of coherent thought or opposing opinions to those of my own kindred worrying about my well-being. I am now aware of the severity of emotional and psychological manipulation I was made to endure while in my parent's home.
A public statement from Tokata Iron Eyes today.

It is a very tricky thing to talk about one's personal struggles so openly. It is even harder to do so in the face of oppression.

Marginalised BIPOC deserve a voice too. Let hers ring out.#ProtectBIPOC #Indigiqueer #MentalHealth pic.twitter.com/aNmBsRSgg4

— The Happy Mask Salesman (@HappySadMasked) June 6, 2022
This Is How The Twitter Reacted
trying to do to tokata what was done to britney, make them out to be mentally i'll defenceless and i'm danger so they can get control. don't let tokata be another britney.

— spyder (@riddlersluvr) June 8, 2022
Granted, people have different styles of writing, but this is worded in a way that's seriously suspect. We don't know these people personally, but police and a social worker should intervene. The whole thing is one big red flag.

— Marylandgirl (@80sgirlforlife) June 8, 2022
I feel like the transphobic aspect is esp suspect as they have more than one nonbinary child and their mother acknowledged that in a FB post in reference to this statement. Likely was written by Ezra.

— ✨Zoë ✨(they/she) (@ahhhcats) June 9, 2022
Wouldn't what they say also imply that an inappropriate relationship did not happen?

— Believe What I Say | Donda (@DondaOutsold) June 8, 2022
Whether she wrote itor asked someone to assist her, doesn't change the intent she has for the statement. Everyone isn't a scholar.

— Allie82 (@ArlingtonForbes) June 8, 2022
Related: Ezra Miller Films We Bet You Should See As Fans
To unfold the events and facts further, a hearing (the Ezra Miller and Tokata Iron Eyes case) has been scheduled for 12th July 2022.