Hollywood friendships can be fickle at times. But some pairs have remained friends through thick and thin.
After all, having a friend on the inside is a blessing.
They stand by each other when rumors and gossips run a storm around them, and also hold the other's dresses as they walk the red carpet together.
Friendships like that between Matt Damon and Ben Affleck and FRIENDS co-stars Jennifer Anniston and Courtney Cox are infamous in and outside the industry.
But there quite a few other celeb besties that you might not have heard of. Here are the best of them.
1. Michelle Williams and Busy Phillips
The pair of Michelle Williams and Busy Phillips have been friends for years and can be seen on each other's social media platforms frequently.
Phillips often accompanies Williams in her red carpet events – including the Globes and the Oscars.
In an interview with People, Michelle said – "I am so in love with her. She's proof that the love of your life does not have to be a man! That's the love of my life right there."
2. Leonardo DiCaprio and Tobey Maguire
This friendship is quite long-standing as well as famous.
DiCaprio and Maguire have been friends from when they were teenagers, since the 1990s.
They met while auditioning for a role and have been there for each other ever since.
After almost 30 years of friendship, they are each other's closest confidants.
During an interview, DiCaprio revealed – "Every single choice I've made, I've talked to Tobey about and vice versa."
3. Drew Barrymore and Cameron Diaz
Drew Barrymore and Cameron Diaz met in their teen years in a coffee shop, where Barrymore used to walk.
The duo developed a friendship and later even starred in the Charlie's Angels movies.
They gush about each other on social media and are often spotted having a girls' night out.
"We're like more than best friends, she's my sister," Barrymore said to Entertainment Weekly. They have remained best friends for over 18 years now.
4. George Clooney and Brad Pitt
The Clooney-Pitt friendship has been going on since the days of Ocean 11.
They regularly prank each other – pranks that go way beyond what you and I might think is funny.
But thankfully, they share the same sense of humor and even go on vacations together.
On their penchant for pranking each other, Clooney said – "I'm not sure how it started but we have done some terrible things to each other."
5. Jennifer Lawrence and Emma Stone
It was Woody Harrelson that introduced Emma Stone and Jennifer Lawrence.
But they became close friends after both women became victims of a stalking incident.
Thankfully, the man was caught soon, but the duo remained friends even after and their friendship has only gotten stronger.
During her Vanity Fair interview, Stone said – "I support her completely when it comes to working and I feel the same from her, but I know we'd be friends even if we didn't do the same job."
6. Sophie Turner and Maisie Williams
The two met on the sets of the hit HBO series Game of Thrones almost a decade ago. Both were young, and spent a lot of time together – on and off the screen.
When Sophie and Joe (of the Jonas Brothers) got married in 2019, Maisie was one of her bridesmaids as well.
When asked about her co-star, Turner said – "She's my best friend. She's my soul mate. I love that girl to pieces."
7. Courtney Cox and Ed Sheeran
We all know how close of friends Courtney Cox and Jennifer Aniston are.
They have been since they met on the sets of FRIENDS as best friends Monica and Rachel. But Cox is also a very good friend of Ed Sheeran.
So much so, that Sheeran stayed at her LA house, while he was recording "X".
Ed also introduced Courtney to her partner Johnny McDaid.
"We are certainly grateful to Ed for introducing us. I can't imagine him not playing anything at the wedding." – Cox said in an interview.
8. Leonardo DiCaprio and Kate Winslet
Theirs is a friendship for the books. Leonardo DiCaprios and Kate Winslet, although met during the Cannes film festival, the duo became best friends on the sets of Titanic¸the movie that has been an entertaining audience for more than 2 decades now.
From award speeches to TV interviews, the pair has never shied away from expressing how much they love the other.
DiCaprio even walked Kate down the aisle when she married her third husband Ned Rocknroll.
9. Victoria Beckham and Eva Longoria
The friendship between Beckham and Longoria is not something many people know about.
But the duo has been friends since the Beckham family moved to the United States. Victoria even designed Eva's wedding gown, a feat that is not achieved by many.
And to make it even sweeter, after Harper, David, and Victoria's youngest was born, Longoria was named her godmother.
Even during the lockdown, the pair haven't forgotten to keep their friendship alive, Eva said –  "We speak all the time, we've had wine o'clock Zooms, even though it's hard because of the time difference."
10. Andy Cohen and Sarah Jessica Parker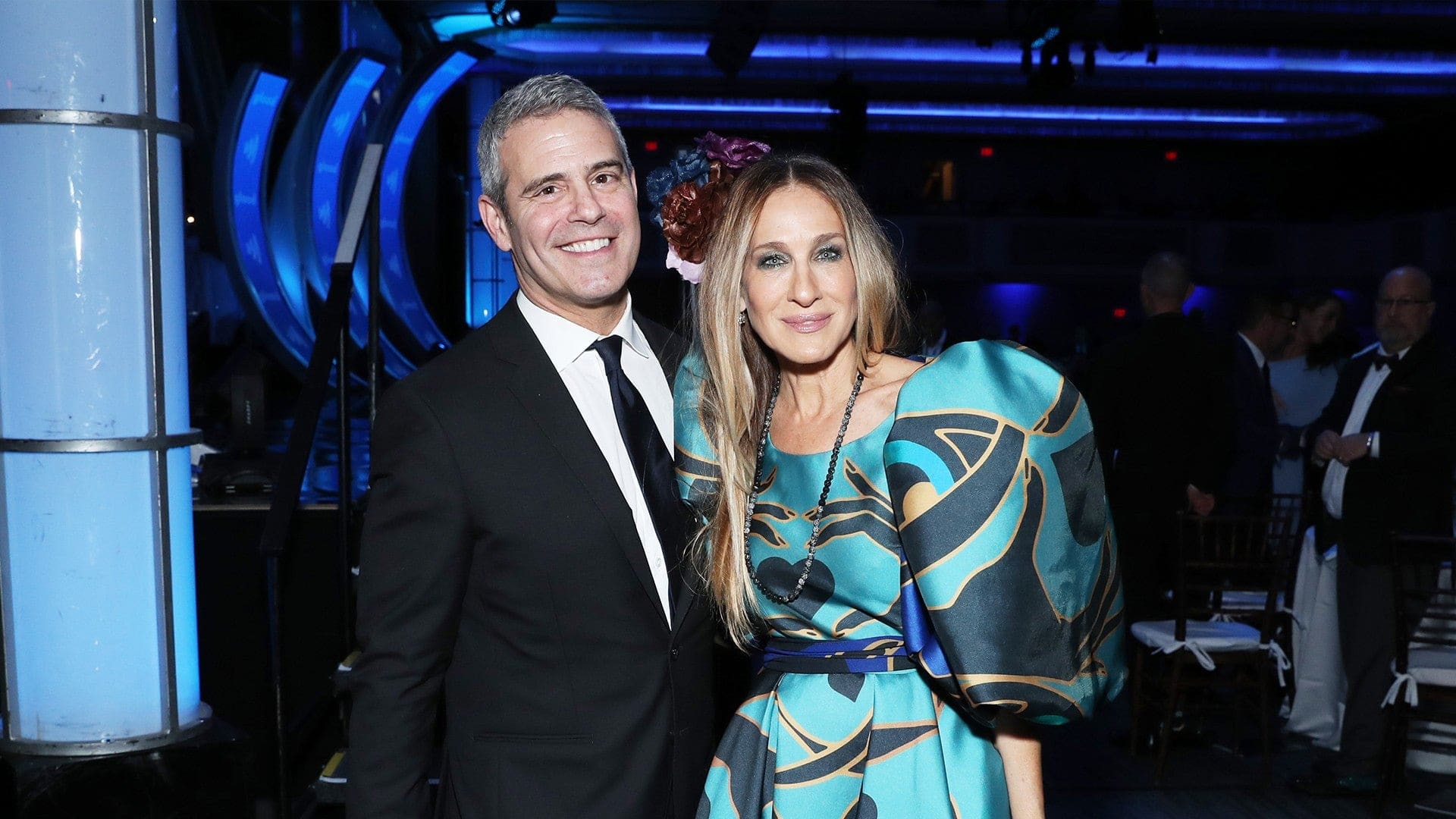 Andy Cohen and Sarah Jessica Parker have been friends for decades now.
They met when Cohen was still a producer on the sets of The Morning Show, but years later, when the duo met again, Cohen was surprised to see Parker still remembered him.
They have been close friends ever since and can be seen on each other's social media platforms frequently.
In an interview, Cohen said "She's really thoughtful. She's one of those people who doesn't forget a person that she meets." Parker has even names one of her shoes "The Andy" and he has been her date for the Met Gala for years now.
11. Jada Pinkett Smith and Queen Latifah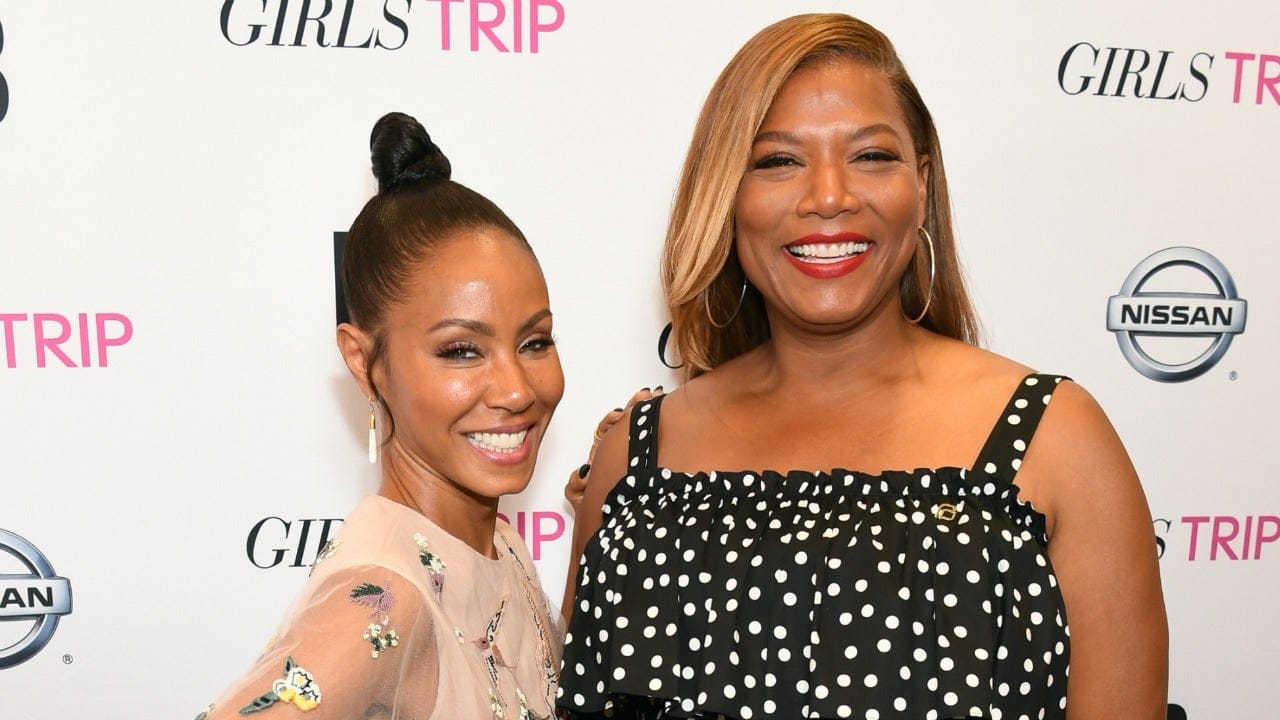 Jada and Latifah have been friends for over three decades now.
They first met in a club, when the duo were still teenagers. Latifah was performing, and Jada "convinced the promoter" to let Jada introduce her.
"I'd never seen anyone like her before, this female rapper named Queen Latifah." Pinkett Smith told People. They starred together in a couple of movies, including Girls Trip.
12. Taylor Swift and Blake Lively
Taylor Swift is infamous for her "squad" of besties. From Selena Gomez to Cara Delevingne to Lily Aldridge, the list goes on and on.
And one of the squad members is Upper East side's Serena Waldorf herself, Mrs. Blake Lively.
The duo has spent birthdays and holidays together on numerous occasions ad share a close friendship.
Swift's latest album folklore has a song title "betty" which is the name of Blake Lively and Ryan Reynolds' third daughter.
Swift said – "I named all the characters in this story after my friend's kids, and I hope you like it!"
13. Spike Lee and Samuel L. Jackson
If you saw the bear hug Jackson bestowed upon Lee after the later won the 2019 Oscars for Best Adapted Screenplay, you can imagine how close these two are.
They have been friends for over 35 years, since they attended Morehouse College in Atlanta, and have worked on many movies together.
"I had no idea he was going to put the toddler grip on me, but he did," Jackson told Jimmy Kimmel during the show. "It was nice to have Spike climb me like a tree."
14. Reese Witherspoon and Mindy Kaling
Their friendship is new compared to most on this list, but they have become very close friends to each other in a short while.
They met in the sets of A Wrinkle In Time, and have even gone on to tour New Zealand together.
Kaling is even co-writing Legally Blonde 3.
To top it all, Reese has given Mindy an adorable nickname – "Min Diesel"
15. Oprah and Gayle King
These two BFFs met back in 1976 when Oprah was still a new anchor, and Gayle a production assistant.
They became quick friends, and almost half a decade later, are still as close as ever.
From taking trips together to working together, they have done it all.
Oprah once said – "Something about this relationship feels otherworldly to me."
And to be fair, we have all wanted a Gayle to our Oprah at some point in our lives!