Ever since the leaks began for the upcoming Sonic the Hedgehog movie, fans were quick to disclose their personal reservations, especially when it came to the design of the titular character. Once the official trailer dropped, the internet was sent into a tailspin that seemed irreversible, even going as far as creating petitions to have the titular character's design changed to look more like the original games and cartoons. This eventually led to it being announced that they were actually going to change the design. This led to the film being delayed, but at least fans were happy (and this delay might have saved the movie from being a box office flop as well).
But, that said, there was one dedicated fan who decided to take it upon himself to replace the live action Sonic with the cartoon Sonic version in the unpopular trailer. YouTube user Arthur Baranov recently posted the mashup on the popular platform. Check out the trailer above.
Also Read: DC launches the new Justice league logo
What Does The Sonic: The Hedgehog Fan Edited Video Show?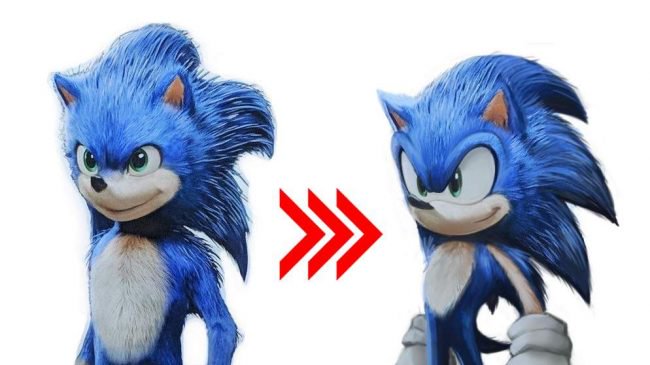 In the video, you will be able to see the trailer for the live action film in full, only Sonic has been replaced with the cartoon Sonic version. Despite the work being just a little sloppy, (hey, it's made a fan after all and not a production company) it still holds up.
Sonic The Hedgehog Movie Delayed
As stated above, it was very recently revealed that the live action Sonic the Hedgehog movie has been delayed and it will not be releasing until February 14th, 2020. This news came after it was announced that they were changing Sonic's design in the movie. The delay was a welcome move for all, especially for the artists who had to otherwise work for long hours to fix the movie.
Also Read: Rambo: Last Blood Trailer Officially Released
What Changes Will Have To Be Made To The Sonic: The Hedgehog Movie?
The internet seemed to complain about this body proportions, teeth, his human-like eyes and hands and more. Needless to say, the character designers probably had to go back to the drawing board and start over. But hopefully, this time this will nail it.
(Source: comicbook.com and hollywoodreporter.com)