DCEU has been quite divisive about its films and now with Matt Reeves' The Batman, DC has set up yet another universe. The Batman has been surprisingly gritty with Robert Pattinson's superhero showing fans the detective side of The Dark Knight – making it unique from its previous iterations. However, there remains to be one character yet to make his debut on the big screen in DC – Dick Grayson aka Nightwing.
The DCEU debut of Dick Grayson has been quite an anticipated one for the most ardent DC fans. There have been some live-action versions of Boy Wonder in the past, but they have been quite underwhelmed. However, with The Batman setting things up quite interestingly, the opportunity to finally introduce Nightwing is certainly there for DC and Warner Bros. Now comes the important question – casting a perfect Dick Grayson, and so we thought we'd compile a fan list of actors who can play the role.
Here are 5 Actors Who Should Play Nightwing in Batman 2:
Joseph Gordon-Levitt
Talking physically, Joseph Gordon-Levitt is a great match for the character's looks and the lean body, and Levitt undeniably gives away the charm that Nightwing has now been defined by. He might be a great choice for a truer take on Robin, as possibly planned by Nolan in The Dark Knight Rises but whether Gordon would be interested in a return to the DC world is just another matter in totality.
Keeping all continuity confusions aside, Levitt's youthful appearance will also give him space to play younger characters for a little while yet. If he is open to the whole idea, JGL could be the best option to play Nightwing for DC.
Finn Wittrock
Finn Wittrock manages to check all the possible boxes when it's about playing Nightwing in Batman 2. While he is perfect in shape and embodies the character in a spectacular way, he is also a not-too-known commodity in Hollywood. And well, the actor happens to be VERY talented.
If you've seen his performances in American Horror Story anthology series to more subdued films like La La Land, and The Big Short, it seems like this guy can really do anything.
Ryan Guzman
It hasn't been very long since Ryan Guzman has been rocking the scene in Hollywood and well, his resume until now doesn't scream "superhero material" but if you think about it, he can be a fine choice to play Batman's trustworthy sidekick.
Guzman is best known for the two Step Up films and TV series like Pretty Little Liars and Heroes Reborn, the 29-year-old heartthrob pretty much looks like the part. While a single role does not decide a career, the Texas native certainly showed some real promise. If provided with the right material, Ryan Guzman could just be the Nightwing we want to see.
Aaron Taylor-Johnson
Let's be clear about one thing: Aaron Taylor-Johnson has already played a superhero twice – once in Kick-Ass and later, Quicksilver in the MCU, on the big screen. While there is no future for him now in those characters, it gives him a fresh chance to join the ranks of DC.
Warner Bros. will be definitely looking to come up with a fresh face to Reeves' Batman franchise to play Nightwing. Johnson himself has expressed a lot of enthusiasm on returning as Quicksilver to the Marvel Cinematic Universe, however, chances of that happening seem quite bleak at the moment. But if ATJ wants to take a chance and well, a certain dip in the DC universe pool, he'd be quite a popular choice.
Dylan O'Brien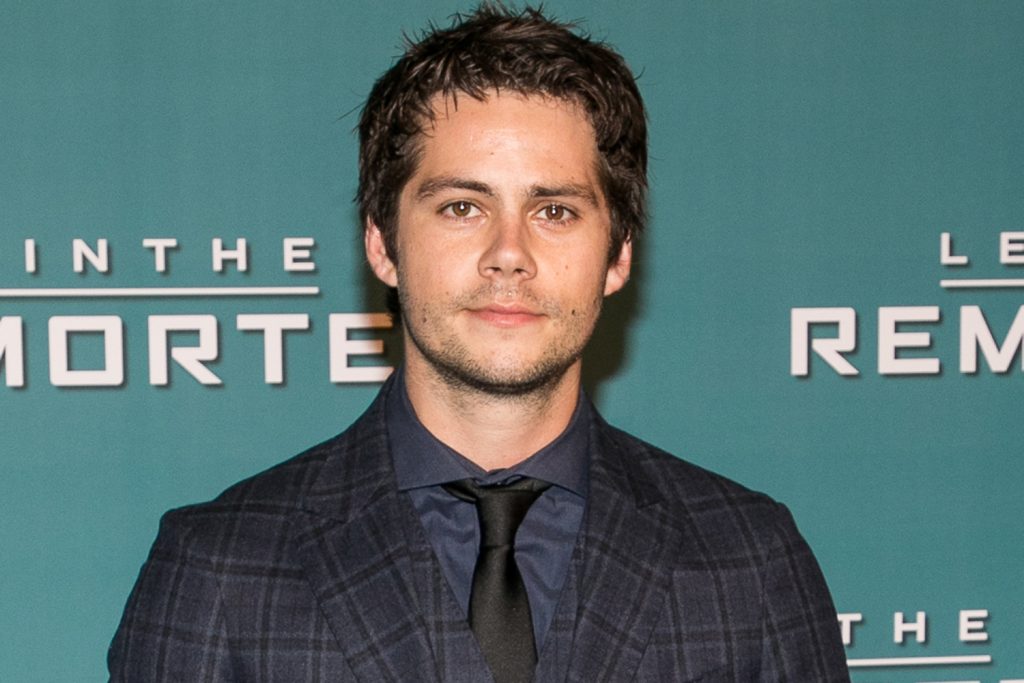 One of the primary questions that arise when you think of introducing a Robin in DC will be what the age of the character should be. With Robert Pattinson's Batman being young; probably in his late twenties or early thirties at this point, it would make a lot of sense to introduce a Dick Grayson that is in his late-20s to early-30s.
Then, 25-year-old Dylan O'Brien might seem a bit too young, but he can be just the perfect choice to play the character as it's quite hard to deny that the talented actor would be a great choice for playing the role in Reeves' dark universe.