Dave Chappelle had reportedly helped in blocking an affordable housing development in his home base of Yellow Springs, Ohio, four months ago. And now Yellow Springs News has reported that he has purchased 19 acres of that same land.
Four months after Dave Chappelle helped block an affordable housing development in his home base of Yellow Springs, Ohio, the Yellow Springs News reports that he has purchased 19 acres of that same land. pic.twitter.com/Cgk1KwmNRs

— TheForumMagazine (@TheForumTFM) June 23, 2022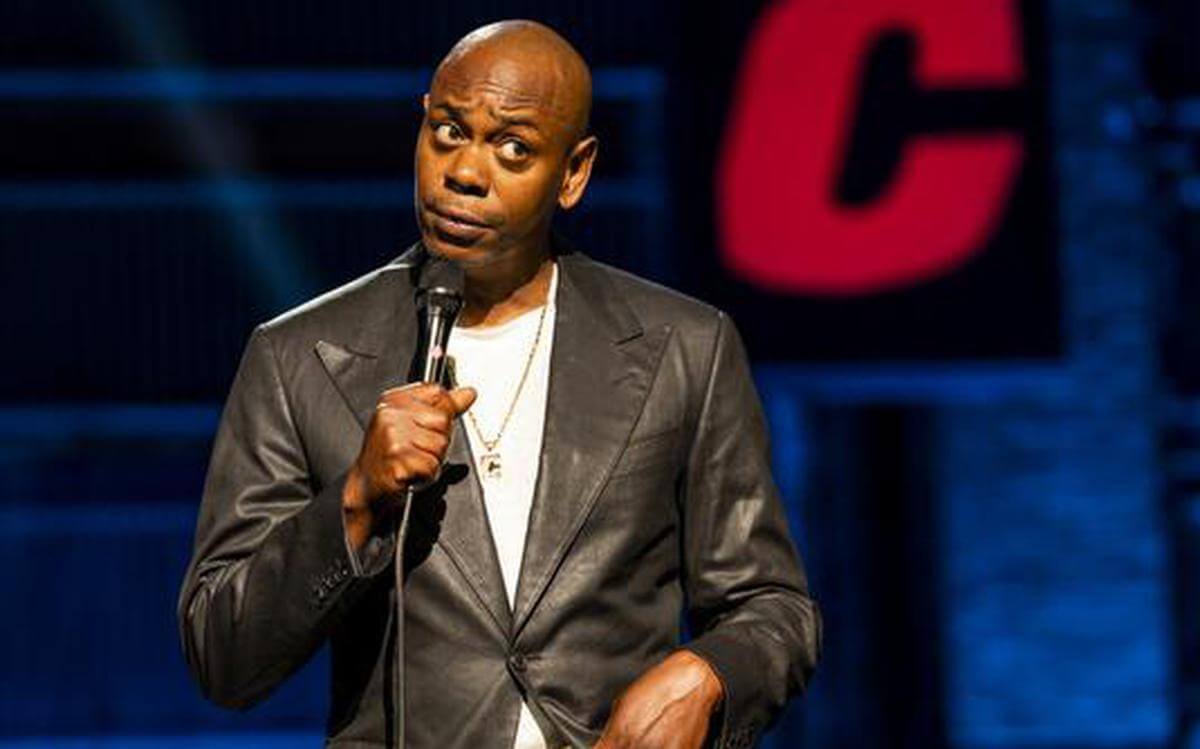 The comedian is being called a hypocrite by netizens for being against affordable housing.
Oberer Land Developers v/s Dave Chappelle
Oberer Land Developers, Ltd. had originally acquired 52 acres in Yellow Springs, also home to Antioch College and a 3,697 year-round population. The Village Council was presented with a request by Oberer to rezone the land, consequentially making it a planned unit development (PUD), instead of hosting mostly single-family homes. The PUD proposed the construction of relatively cheaper townhomes and duplexes, and one acre would have been donated to the village by Oberer for affordable housing. A total of 140 dwelling units would have been added to the community.
Also Read: Hollywood's Most Controversial Comedians, Chris Rock & Dave Chappelle Hold Joint Stand-Up Show in London
Chappelle was adamant in his opposition to the PUD plan. In December, he said, "I have invested millions of dollars in town. If you push this thing through, what I'm investing in is no longer applicable." At a February public meeting, he even warned that he might divest from Yellow Springs, telling the assembly, "I am not bluffing."
The ultimate decision of the Village Council was against the PUD rezoning. The vote was 2-2 and one members abstained from voting. Oberer owned the 52 acres still at that time though and had every right to construct single-family homes. But now, it has been confirmed by YSN that the comedian bought at least 19 of those acres. It still hasn't been shared officially how big the purchase was or what he planned to do with it.
Also Read: 'What He Said Was Triggering": Dave Chapelle Attacker Isaiah Lee Found His Jokes Offensive
Whether Oberer intends to keep the rest of its acreage or not is also unclear. A company spokesperson said it was "considering market options". At a Yellow Springs Development Corporation meeting in April, Josué Salmerón, the Village Manager noted, "There is no indication currently that the [Oberer] project is moving forward."
Dave Chappelle, philanthropist or hypocrite?
Earlier this month, Dave Chappelle had pledged the proceeds from a Buffalo, New York show to aiding victims of the May 14th mass shooting. But it does come off as hypocritical when on one hand, you claim to do charity work and on the other hand, you put a roadblock to affordable housing during a nationwide housing crisis.
https://twitter.com/LastFaceSpace/status/1540091944868519936
Dave Chappelle moving to block affordable housing in his neighborhood is despicable.

— Roi Noir (@WeiShiLindon) June 23, 2022
Oh, I think @DaveChappelle is planning on building #affordablehousing on the land – that's what he was mad about, the other developer 'sorta' had affordable housing, but not much, & not very affordable

Dave Chappelle Buys Ohio Land from Developer https://t.co/7Jyq6WD5fz via @TMZ

— Ailsa Forshaw🧢 (@AilsaForshaw) June 24, 2022
Dave Chappelle petitioned his town to not build affordable housing.

He basically threatened to not build a restaurant if he didn't get his way.

He sold out and became a NIMBY.

— @Bobbo (@BobboTheFett) June 17, 2022
Even this week, many students objected to Chappelle's former high school's proposition to rename their theater in his honor. The major reason was his controversial transphobic Netflix special. Nevertheless, the comedian declined the offer saying that he didn't want to become a distraction.
Also Read: 'Got to Create a Boogeyman to Sell Tickets': Jerrod Carmichael Blasts Dave Chappelle's Transgender Jokes