DCEU's speedster, The Flash actor Ezra Miller seems to have a long-lost connection with the controversies. Amidst the controversial brawl that the actor has gone through in the past few months, a video resurfaced on the internet. Ezra is seen threatening to punch a guy in the video. The video seems to be from the year 2020 when the creator spots Ezra in the shopping mall.
Read more, 'Why's It So Difficult?': Amber Heard Fans Ask WB Studios to Kick Ezra Miller Out of DCEU Just Like Her
Details about the reshared video
The video was reshared by a Twitter user Younis where the tik-tok content creator PeterKnight2800 seemed a little nervous while meeting Miller. The video starts with Ezra Miller saying, "It is the option. I represent people, always!" Peter says "Hi" to which Miller responds, "just knock you out so you do not have to panic". 
Checkout, Twitter Goes on Flash Fan Casting Frenzy as Ezra Miller Controversy Reaches New Levels of Crazy
You cannot possibly guess who's gonna show up in this video. pic.twitter.com/IBwXxaII2Z

— Younis (@younityyy) July 3, 2022
As the 11-second video ended, Peter was seen panicked. At the end of the video, Ezra asks, "Just let me know, No / Yes" to which Peter says "What" and the video ends disrupted. 
Read More, 'Fake, Just Like Ezra Miller': DC Fans Attack Fake Rumors Of WB Cancelling HBO Max Ezra Miller Flash Series
Netizens' reaction to the video
The old video brought fans their concerns about how Ezra Miller tried to threaten a fan. A user posted a screenshot of Peter talking about how he asked for a picture and was nervous. 
….💀 pic.twitter.com/Kc1GwmHngZ

— Tobi Kay(Dua Lipa era) (@tobikay11) July 3, 2022
This guy be like: pic.twitter.com/z1HdnV0dH2

— Andrei Mallare 🇵🇭 (@AndreiMallare2) July 3, 2022
A user believed the video was taken recently and asked how the tik-tok creator caught him before the police.
How TikTok user Peterknight2800 find Ezra before the cops pic.twitter.com/fTEJX8JdEs

— J | Ba Sing Se Award WINNER 🏆 (@RisingTron) July 3, 2022
https://twitter.com/SBayanta/status/1543431385322749953
Ezra's list of controversies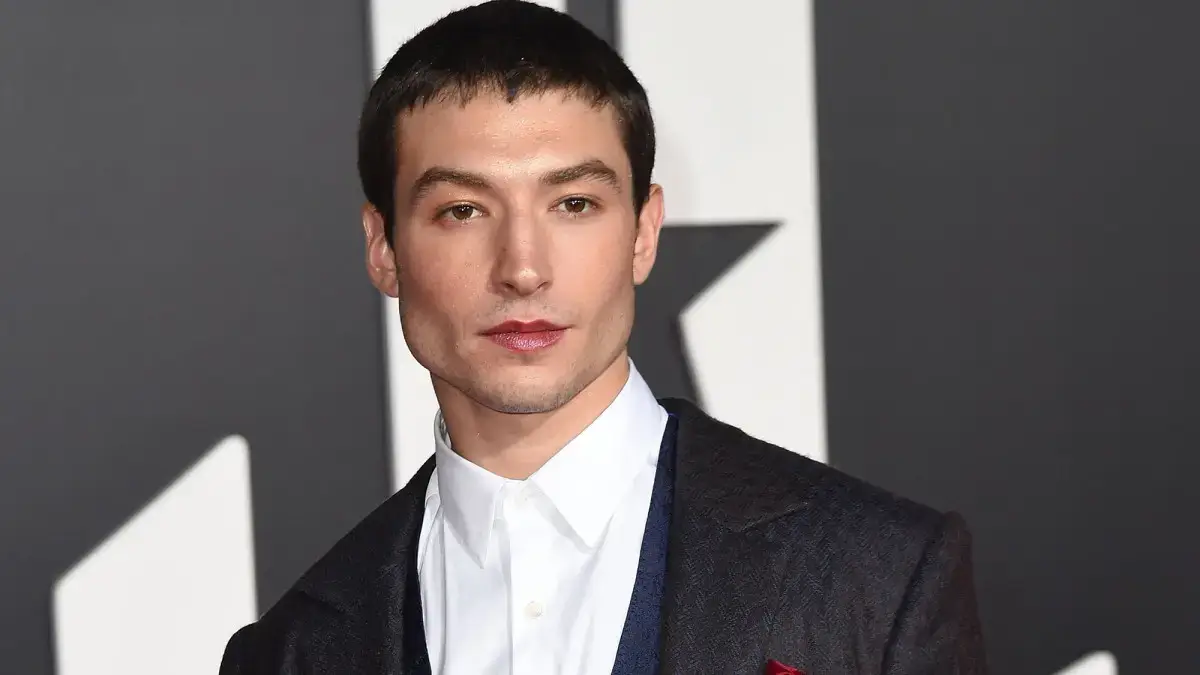 The list of controversies is long and fans are concerned about the Flash movie. One can not talk about the speed force but Ezra Miller has definitely come in and out of police custody. Amongst the list of Ezra Miller's controversies that are just too disturbing, the film has been pushed to June 2023. There have been various reports and news that DC and Warner Bros are trying to find a mid-way to clear the controversy and get a grip on the speedster. But it seems like there is no end to it!
The Flash is scheduled for release on June 23, 2023, in the United States.