The tragic death of Chadwick Boseman after his long fight with colon cancer, left the Black Panther fans devastated. The most sorrowful moment in recent times is also followed by a "Billion Dollar Question". While the audience want to know who is replacing Chadwick in the next movie, most of them want to see the movie as a tribute to Boseman.
The Filming to Commence
Recently, The Hollywood Reporter reported that the sequel to 2018's super hit, Black Panther, will begin its filming in July next year in Atlanta. The filming last for later six months according to them. Original plans were to begin production next march were delayed after the unfortunate and sudden death of star Chadwick Boseman in August. The film is currently scheduled to hit theatres on May 6, 2022.
The Cast
According to the THR's article, "Black Panther" cast members Letitia Wright, Lupita Nyong'o, Winston Duke, and Angela Bassett will be back to reprise their respective roles.
Tenoch Huerta, known for Narcos, is reportedly in talks to play one of the film's antagonists. The character he is about to play is currently unknown.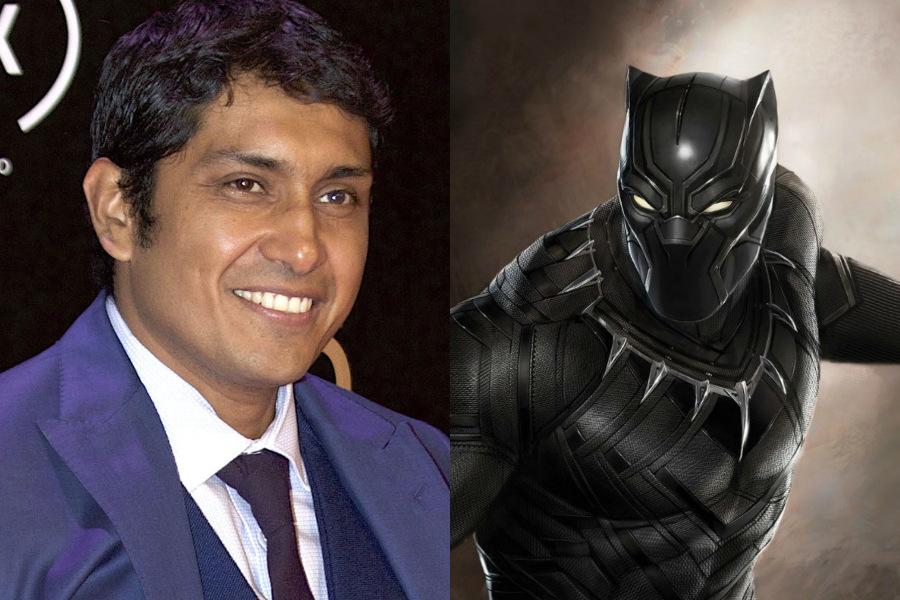 Above all, what's new is that Wright's character, Shuri, may take on a more prominent role. It could be most probably taking over Black Panther mantle.
Shuri's the next Black Panther?
In fact, fans all over the internet are expecting the same thing to be happening. Everyone is eager to see Shuri to lead Wakanda.
Recently after the news on filming broke out fans all around the globe are speculating that this should be happening. Some fans described that instead of the filmmakers recasting the lead character, it is better if Wright takes it over. That's a good step though as it is a way to honor the late actor's memory. The same thing happened in the original Black Panther comics too.
So here are few responses and tweets by fans:
It's your time Shuri #BlackPanther2 pic.twitter.com/acrPKMAAzU

— Duane Miller (@Cinemaniac94) November 20, 2020
https://twitter.com/thejaanico/status/1329927881200381954?ref_src=twsrc%5Etfw%7Ctwcamp%5Etweetembed%7Ctwterm%5E1329927881200381954%7Ctwgr%5E&ref_url=https%3A%2F%2Fwww.buzzfeed.com%2Fcrystalro%2Fblack-panther-2-filming-july
Dear Marvel…Chadwick Boseman as The Black Panther should be honored in the next movie and you should not recast the character. Let King T'Challa rest in peace and allow Shuri to take the mantle of The Black Panther. Chadwick deserves that honor for what he did for the MCU as a pic.twitter.com/Up3pj8BilR

— LoveR boy Nivoj (@Nivoj03) August 29, 2020
idc if black panther 2 has Shuri or M'baku (big dude from the mountains) be the next panther, I just REALLY don't want them to recast T'challa and pretend nothing happened.

— Reggie Saxx (@ReggiSaxx) November 20, 2020
https://twitter.com/NaviTalksAlot/status/1299563248912461829?ref_src=twsrc%5Etfw%7Ctwcamp%5Etweetembed%7Ctwterm%5E1299563248912461829%7Ctwgr%5E&ref_url=https%3A%2F%2Fwww.buzzfeed.com%2Fcrystalro%2Fblack-panther-2-filming-july
I'll say this about T'Challa if the MCU dare discontinue the character and replace him with Shuri. That is garbage and disrespectful asf to this character that only appeared in 4 films and died once. He better get a ten year story like Cap and Iron Man got. This is King T'Challa pic.twitter.com/PsBVkpgT1n

— Brotha Hotep Dot (BBSN / They) (@DotsCaptain) November 20, 2020
Source: Buzzfeed