One of the most adorable power couples; Emily Blunt and John Krasinski of Hollywood are reportedly at priority wish list of Marvel Studios' for the Fantastic Four.
This news comes despite the rumors that Emily decided to turn down this offer. In March, it was reported that Emily did not want to play Invisible Woman in the Fantastic Four reboot because she was uncomfortable with committing to a multi – picture deal.
This was devastating news for fans who were hoping to see Emily and John together as Sue Storm/ Richards and Reed Richards.
Another report came out giving some hope to the duos fans stating that maybe Emily Blunt would get the roll after all.
Marvel Studios is very adamant about getting her for the role of Invisible Woman.
Anytime Marvel makes any news for Fantastic Four, the fans flood in with fan casting and everyone wants Emily to be a part of the film.
According to sources she is the most popular choice for the role of Susan Richards and is an amazing actress who would do wonders for the role.
Marvel has always been interested in Emily Blunt for years and they even wanted her to play Black Widow in Iron Man 2 but she had a tight schedule and had to let it go.
Personally we are thankful that Scarlett Johansson took up that role.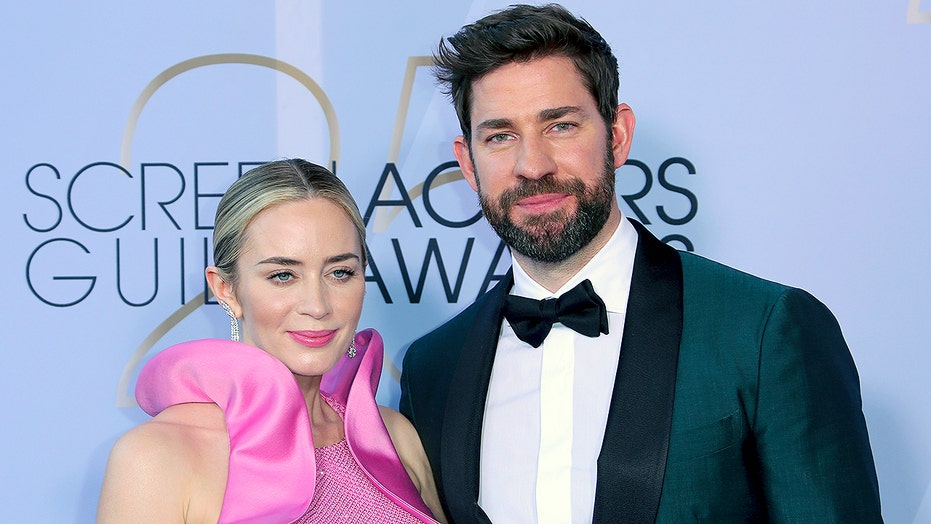 However, John Krasinski has always been open to play Reed Richards. And his casting is certainly not dependent on his wife.
For those who do not know, John has been itching to be a part of Marvel Cinematic Universe since forever. He had auditioned for the role of Captain America aka Steve Rogers once upon a time but sadly didn't get the role.
But we personally think that he would be phenomenal as the intellectual Dr Reed Richards. And we cannot imagine someone else playing the role.
Fantastic Four movie is revealed as being the part of MCU's Phase Four and as a result the casts and crew announcements should be coming soon and John is as excited as us.
Though John David Washington and Brandon Routh have been  popular choices for Reed Richards, Krasinki  is the most favorite one and same goes for Emily as the Invisible Woman. Though if she isn't interested , Jennifer Lawrence is the next choice,
The movie is set to released in 2023. Let us see who gets the roles