"You don't turn your back on family, even when they do."- Vin Diesel.
An American media franchise Fast And Furious is centred on a series of action films that includes largely illegal street racing, with some heists and spies. This Franchise is owned by Universal Pictures and created by Gary Scott Thompson. Soon Fast & Furious will become one of the longest-running franchises ever produced in Hollywood. It's Cast Includes Vin Diesel as  Dominic Toretto, Late Paul Walker as Brian O'Conner, Jordana Brewster as Mia, Michelle Rodriguez as Letty, Sung Kang as Han, Tyrese Gibson as Roman and Ludacris as Tej. Though the series is supposed to be geared around action, it is the comedy of Tyrese Gibson that makes one want to see these films. So with its new up-coming movie Fast And Furious 9 Fans have decided to hype the fame of F9 by making some memes on the franchise before the release of their new Movie. So Let's Honour them by looking at some of the funniest memes made by fans all around for Fast And Furious 9.
1 Time To Retire:
2 Power Rangers….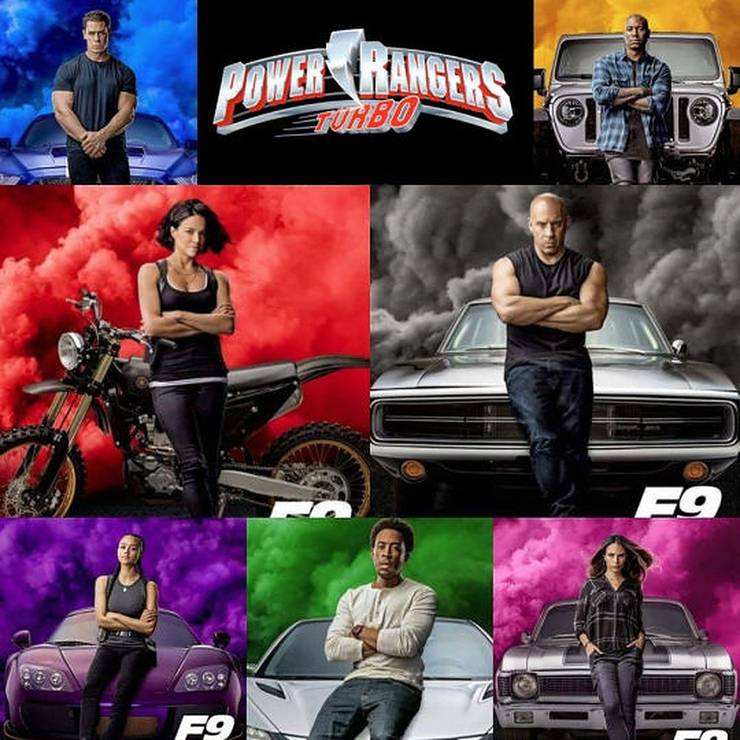 3 Seat Is Important: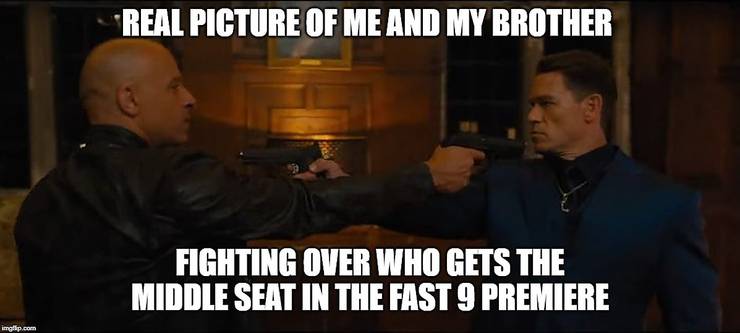 4 Hobbs And Shaw's Missed The Chance!!!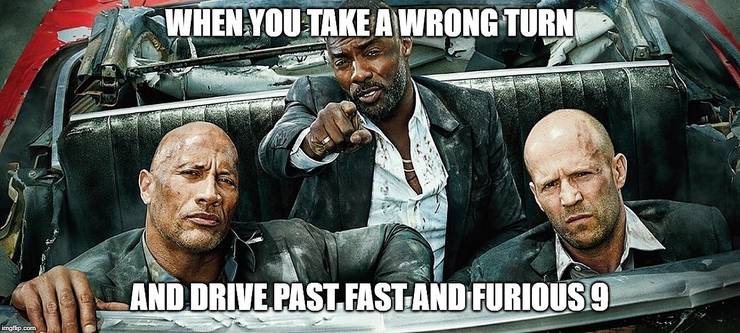 5 What's Wrong With The Tag Lines?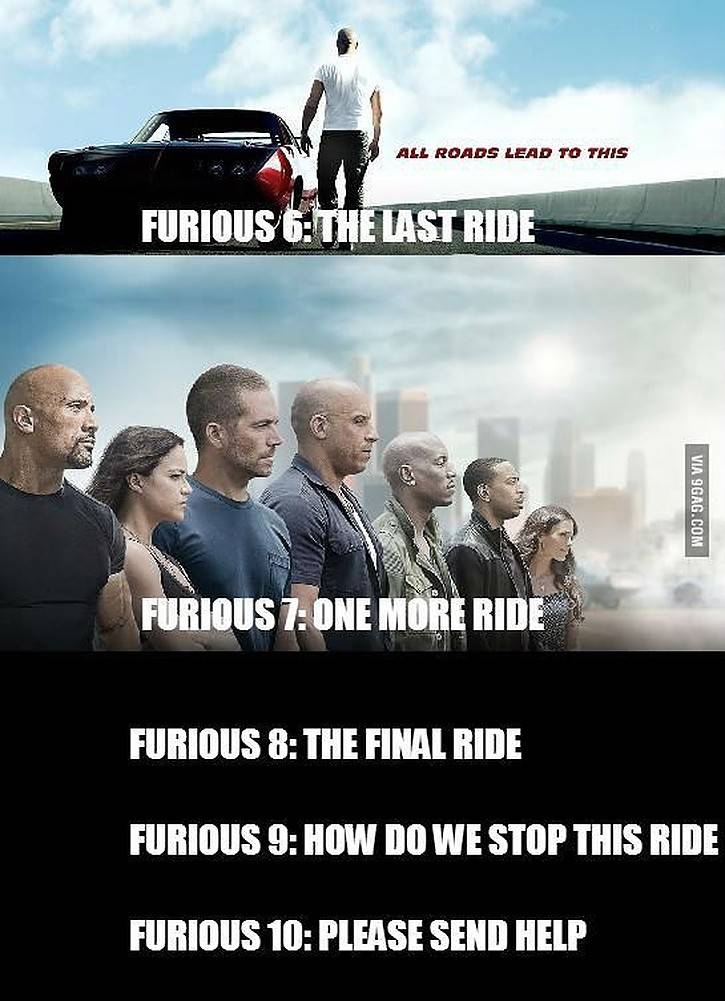 6 Oh Come-on!! 
7  Nooooo!!!!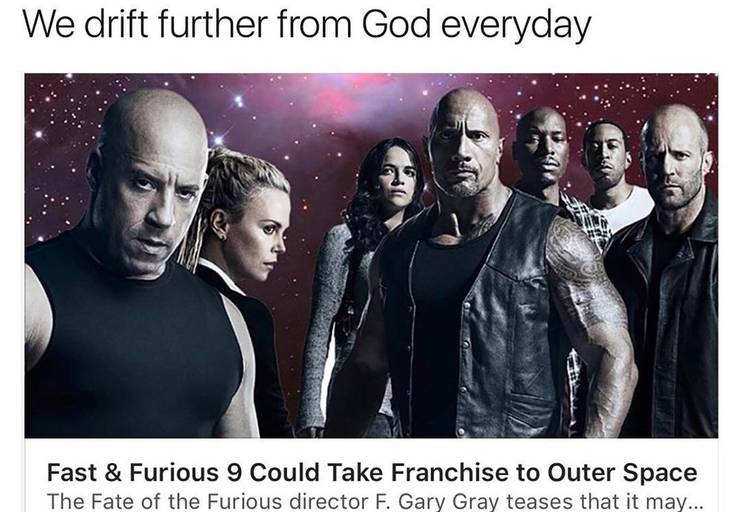 8 John Cena The Invisible Villain:
9 2012 Gave Us A Major Spoiler: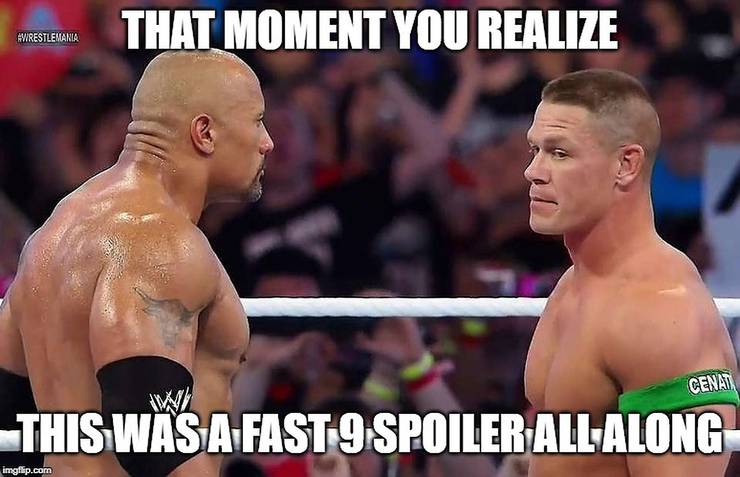 10 Correct!!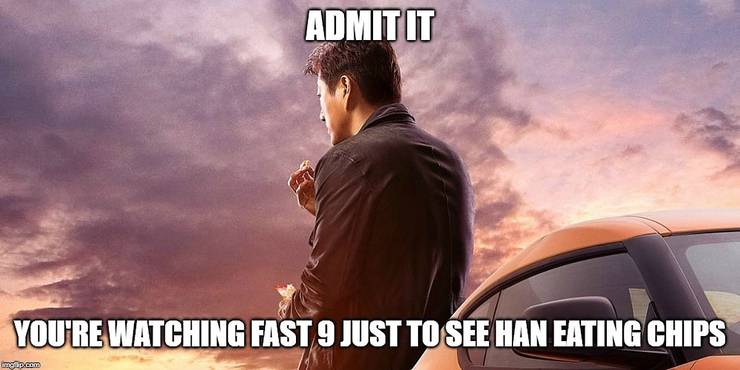 Source: Saim Cheeda