Tom Brady and Gisele Bundchen were quite the dream couple until it all came crashing down after over a decade of marriage. Both of them have hired divorce lawyers and the path ahead looks decisive for the two. Although, their friends and fans are still hoping for a reconciliation. The major reason for their current estrangement has been speculated to be Brady's 'unretiring'.
However, the relationship that has now come to a rocky end, had begun with a rocky start as well…
Gisele Bundchen and Tom Brady: A fairytale start marred by a nightmare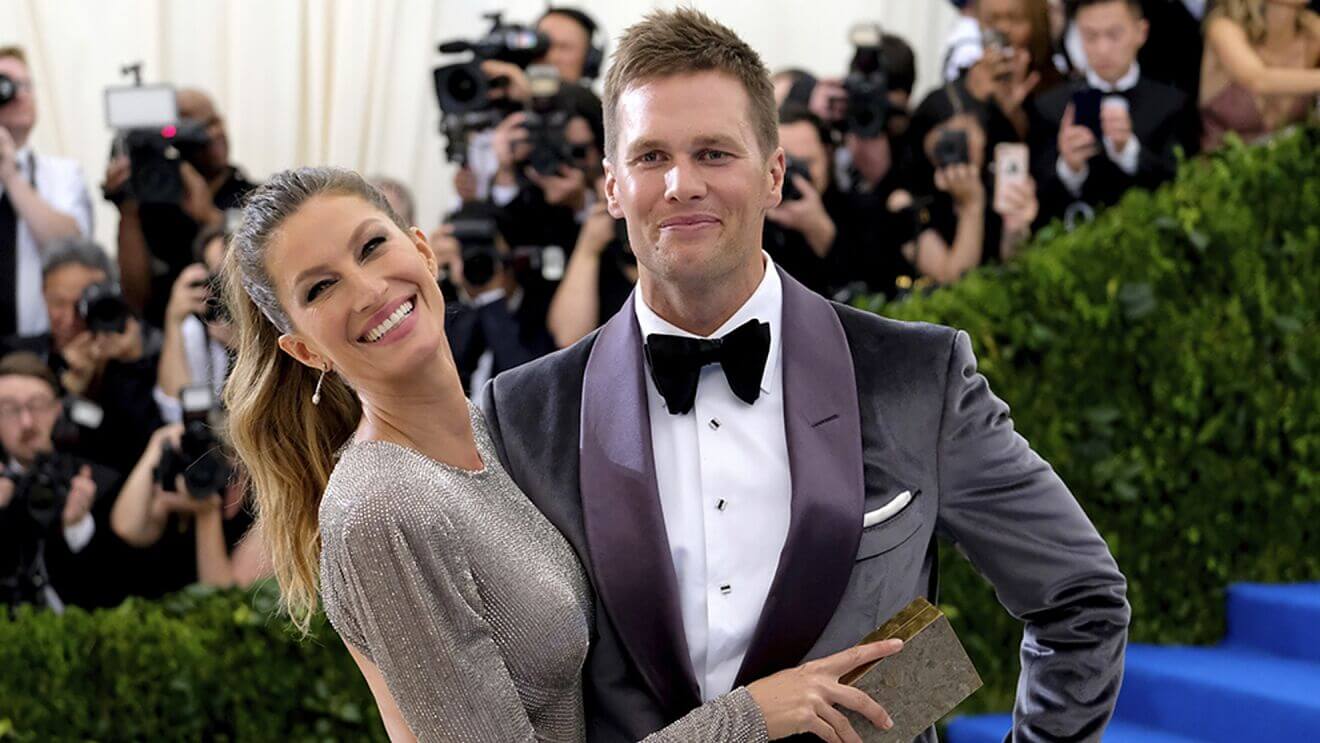 Gisele Bundchen dated Hollywood heartthrob Leonardo DiCaprio for 5 years in the early 2000s until calling it quits in 2005. The Brazilian supermodel wanted to enjoy her newfound singlehood but her friends and family kept insisting she walked into the dating scenario and ever set her up with quite a few men. It was in 2006 that she agreed to go on blind dates set up by her circle and as luck would have it, her date turned out to be Tom Brady.
Also Read: "Bet he takes out his divorce on his kids": Tom Brady Gets Brutally Roasted After Video of Yelling at Teammates Goes Viral Amidst Gisele Bündchen Drama
The couple has shared how on their first date they ended up talking for three hours but it didn't feel like enough still. The former Victoria's Secret Angel described her meet-cute with her future husband as,
"The moment I saw him, he smiled, and I was like, 'That is the most beautiful, charismatic smile I've ever seen!' And when I saw those kind eyes, I literally fell in love right away."
If this does not sound like something straight out of a fairytale romance, what will? However, the sparkle and shine of nascent romance wore off sooner than they realized.
Also Read: Tom Brady Finally Gives Up Hopes on Reconciliation With Gisele Bündchen After Spotted Without His Wedding Ring To Get Even With Brazilian Supermodel
The most humiliating moment of Gisele Bundchen's life
The NFL star had split up with his ex-girlfriend Bridget Moynahan just weeks before he started dating Bundchen. Pretty soon, it was revealed that he was expecting a child with the John Wick actor and quite naturally the scenario was quite heartbreaking for his new lover. Bundchen described what she felt during one of the hardest moments of her life,
"In the beginning, you're thinking, 'This can't be true, it's so good!' And then, whoops – wake-up call. I felt my world had been turned upside down."
This was quite a humiliating experience for the supermodel who has been ranked in the top-earning models' list by Forbes. However, the couple worked through the process and Bundchen loved the child deeply. Although, several reports have suggested that one of the reasons that the NFL power couple are now splitting is that Bundchen is frustrated with the 7-time Super Bowl winner's favoritism for his firstborn son over the two children he had with her in the course of their long marriage.
Watch the video here:
Also Read: "Women get triggered by emotional infidelity than s*xual infidelity": Tom Brady Cheated on Gisele Bündchen Forcing Her to File For Divorce, Claims Megyn Kelly
Source: YouTube