In Kevin Smith's launching feature film Clerks, two people take part in a debate concerning the ramifications of the damage of the Death Star II in Star Wars: Return of the Jedi. They discussed the potential innocent lives lost, with the filmmaker frequently sharing his love for the franchise. 
Kevin Smith Visits Star Wars Set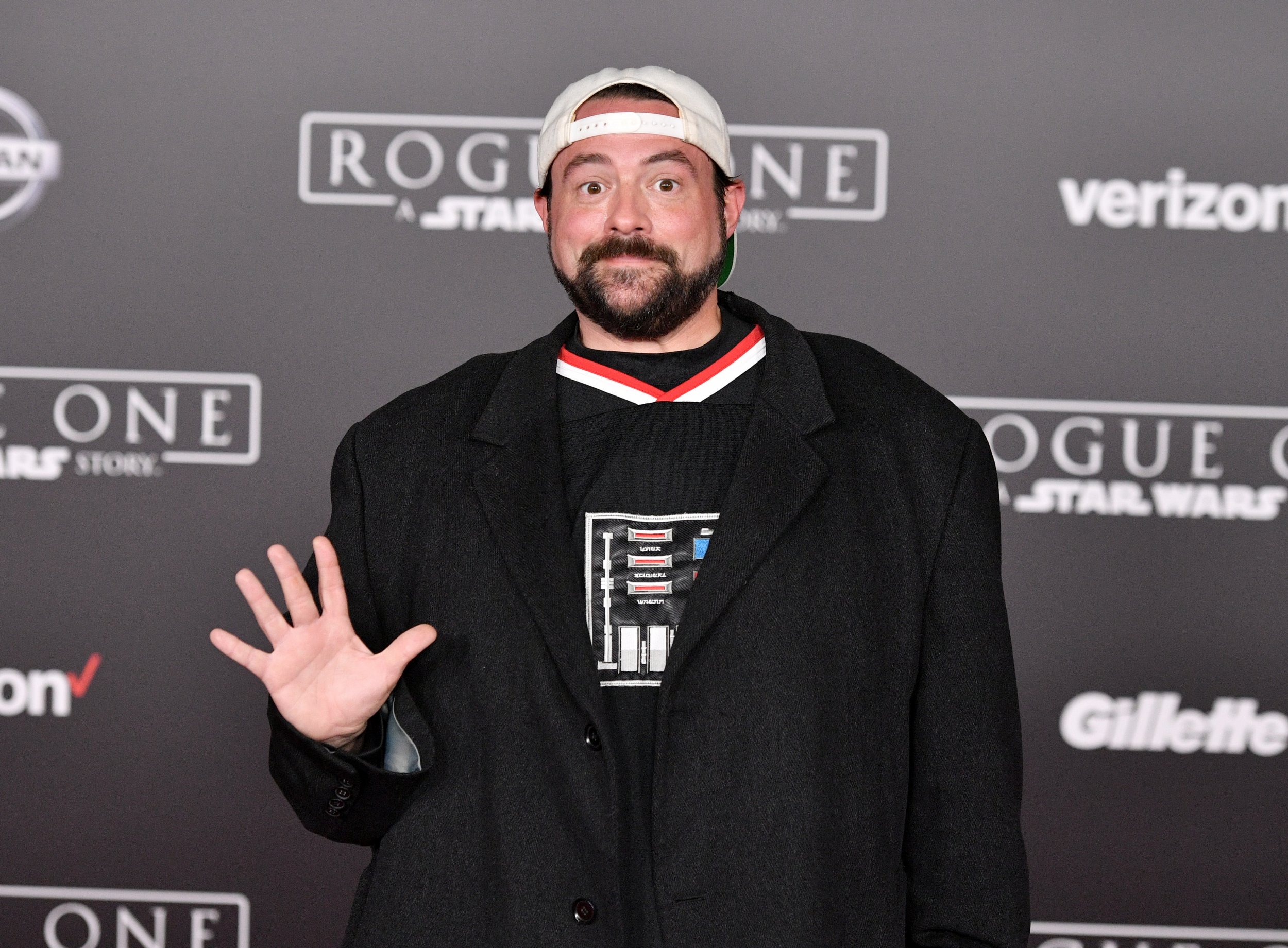 Years later, Smith experiences the series in an intimate manner. It consists of a visit to the production set of Star Wars: The Rise of Skywalker. The filmmaker lately revealed that he was dissuaded from viewing the set for the film's final shot. The production team noted that it would "melt your mind."
Kevin Smith Talks About Reason For Visit 
"I have actually not seen it. But, I was on set at the time," Smith disclosed to IGN. "I went to London and went to the set,  J.J. invited me, because I had the heart attack. When I had the cardiac arrest, he wrote me. He was like, 'You gotta pull through, so you can come check out the Star Wars set.' I asked him, 'Can I be in it?' and he said, 'Come visit.' I pulled through, and I was the sort of asshole that called him back to be like, 'Remember what you said?!' and he was like, 'Come on out.'"
Star Wars Final Shot Relevance 
He proceeded, "I was able to socialise and also be there on the set. There was a gossip about a set there on Pinewood. A large set that they were like, 'You have to see this. When you see it, it'll thaw your mind.' And I asked, 'What was it?' and they said, 'Ask J.J.' And so I asked J.J. 'They told me I ought to see the set,' as well as he goes, 'Don't.' I asked, 'Why?' and he claimed, 'It's the final shot of the motion picture.' So I was like, 'Well now I truly wanna see it,' and he goes, 'You do not want this ruined. You wanna remain in a theatre when this occurs, trust me.' And after that other people on the staff said, 'I wish I had not seen it. I rejoice I did. However, it will melt your mind.'".
Star Wars: The Rise of Skywalker lands in movie theatres on December 20th. Watch the trailer here:
Source: Comicbook, Cinema Blend