The Star Wars live-action series is officially underway and new details have now been revealed by Jon Favreau himself, confirming the rumours surrounding the project.
The series is titled, The Mandalorian, and will focus on a "lone gunfighter" after the events of Star Wars: The Last Jedi.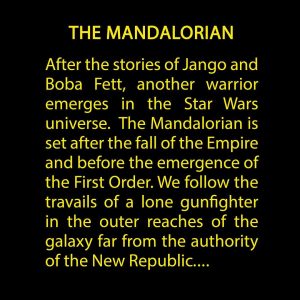 "After the stories of Jango and Boba Fett, another warrior emerges in the Star Wars universe. The Mandalorian is set after the fall of the Empire and before the emergence of the First Order. We follow the travails of a lone gunfighter in the outer reaches of the galaxy far from the authority of the New Republic," the post reads.
We still don't its premiere date, but for all we know, the series will be exclusive to the upcoming Disney Streaming platform. The production will be underway in the coming weeks, but no casting announcements have been made yet. If everything goes planned, fans will get to see the series in 2019.
It's been rumoured that Wonder Woman 1984 and Game of Thrones star Pedro Pascal will play the central role in the series. Lucasfilm executive Kathleen Kennedy also revealed her excitement as to what Favreau will bring to the Star Wars franchise.
"I couldn't be more excited about Jon coming on board to produce and write for the new direct-to-consumer platform," Lucasfilm Kathleen Kennedy shared in a statement. "Jon brings the perfect mix of producing and writing talent, combined with a fluency in the Star Wars universe. This series will allow Jon the chance to work with a diverse group of writers and directors and give Lucasfilm the opportunity to build a robust talent base."
Favreau also added with his own bewilderment, continuing his work with Disney after the first two Iron Man films and the live-action Jungle Book.
"If you told me at 11 years old that I would be getting to tell stories in the Star Wars universe, I wouldn't have believed you. I can't wait to embark upon this exciting adventure," Favreau said.