Tom King will soon be departing from his journey of Batman after the release of Issue #85. DC Universe had amazing journey with Tom King who has produced works such as the Dark Knight. The new creative team consisting of James Tynion IV and Tony Daniel have overtaken the Batman Series. The very first look of the new duo's issue has just gotten out and fans couldn't be more excited. The cover for Batman #86 and #87 which is a dual release has been uncovered. The release is in January which begins a new journey under Tynion and Daniel's issue. Well, spoiler alert but new issue also includes Deathstroke and his army of assassins descending in Gotham City. Deathstroke is eager to kill one of the Batman's biggest rogues.
The Duo Comments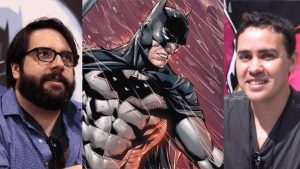 James Tynion IV comments on his and Tony Daniels goal for the fresh issue. Tynion comments, "It's honestly the chance to build something new and singular and of itself. That's the real goal here — to build something that's in conversation with itself, as opposed to being reliant on the last few years, or work that we did five, 10 years ago. There are always going to be reflections, of course, and there are huge things that are happening this year in Batman that will define who the supporting cast of our book is in 2020. But we're going to build it in such a way that anyone can pick it up and get something complete. That's deeply, deeply important to both of us."
Batman #86 & #87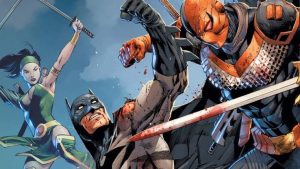 Maybe it's a new day in Gotham City but its not the same old Batman. Bane may have been vanquished and Robin has just left it all behind. Batman is now left no choice but to pick up the pieces on his own. He needs to step up his game while facing new enemies. Although, Batman has plans to revamp the Gotham City he's seldom alone in this conquest. His dangerous foe Deathstroke has returned back to Gotham with a new contract that could change everything.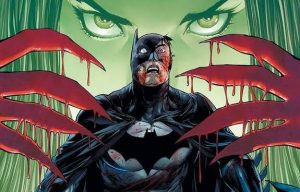 The Riddler had a humiliating defeat being a part of Bane's army and has been laying low ever since. But the costumed assassins are back in the Gotham City. Edward Nygma can finally find the answers he's been looking for or maybe just the answer to the riddle of why Deathstroke wants him dead. Maybe Slade Wilson and Batman's rivalry was just a distraction to get a killer closer go his target?
Whatever it is, quench your thirst for suspense with the release of Batman Issue #86 on January 8, 2020 and Batman Issue #87 on January 22, 2020.
Source: Comicbook