A series of chaotic tweets were posted by Kanye West recently. The rapper is well-known for his infamous and insensitive remarks and statements. And ever since his anti-semitic remarks against the Jew community came out, Ye has been banned from various social media platforms.
Some weeks ago, his largest private corporation backup Adidas also cut ties with him. And now, to no one's surprise, the Heartless rapper has been temporarily blocked from Elon Musk-led Twitter. Again. It comes after the rapper posted a now-deleted tweet featuring a Swastika (Nazi symbol). Musk who is a self-described free-speech absolutist informed that Ye was blocked as his tweet was considered an "incitement to violence". Tesla CEO is not backing down as he tweeted "FAFO" afterward.
Kanye West's Problematic Tweets And Suspension
When it comes to problematic and disturbing remarks and statements, no one does it like Kanye West. He is notorious for various hate speeches. From anti-Semitic to racist comments in public without any care about the sentiments of the communities. On the 1st of December, the rapper posted a series of problematic tweets. His first tweet contained praises for Balenciaga following its recent backlash over disturbing campaign pictures. The spring/summer 2023 collection saw young children posing with sexual pieces of stuff. Balenciaga has since been called out by people, who took down their recent advertisement after the backlash.
Another tweet by West that resulted in the suspension of his account was a picture of the Swastika merged with the star of David. Ye had been canceled for his anti-Semitic comments previously and now posting a symbol related to Nazi power puts him into hotter water. Further, at the same time, he also posted an edited picture of Twitter CEO Elon Musk being hosed by Emmanuel Ari on both.
I don't know the words that led to the new suspension of Kanye West on Twitter. But it is apparent that he is pro-Hitler.

From Psychiatric POV, I am curious to know why Kanye thinks Hitler was right killing so many people coz life is led by logic but Hitler got his reasons.🤔

— Linda Ashok (@IamLindaAshok) December 2, 2022
For those unversed, Emmanuel Ari called a Hollywood-led boycott of West after the Anti-Semitic remarks. Instantly following the chaotic tweets, the rapper was immediately suspended from the platform.
Elon was cool with all the Nazi shit, but this pic is what's going to get Kanye kicked off Twitter pic.twitter.com/doIb6pGUvD

— Dylan Park-Pettiford (@dyllyp) December 2, 2022
He later shared his interactions via text with the business magnet on another social media platform.
Also Read: "Being a mother feels weird…I have a distaste for it": Elon Musk's Ex Grimes Makes Bizarre Statement About Being Mother to Elon's Kids
Elon Musk Responds to Kanye West's Problematic Tweets.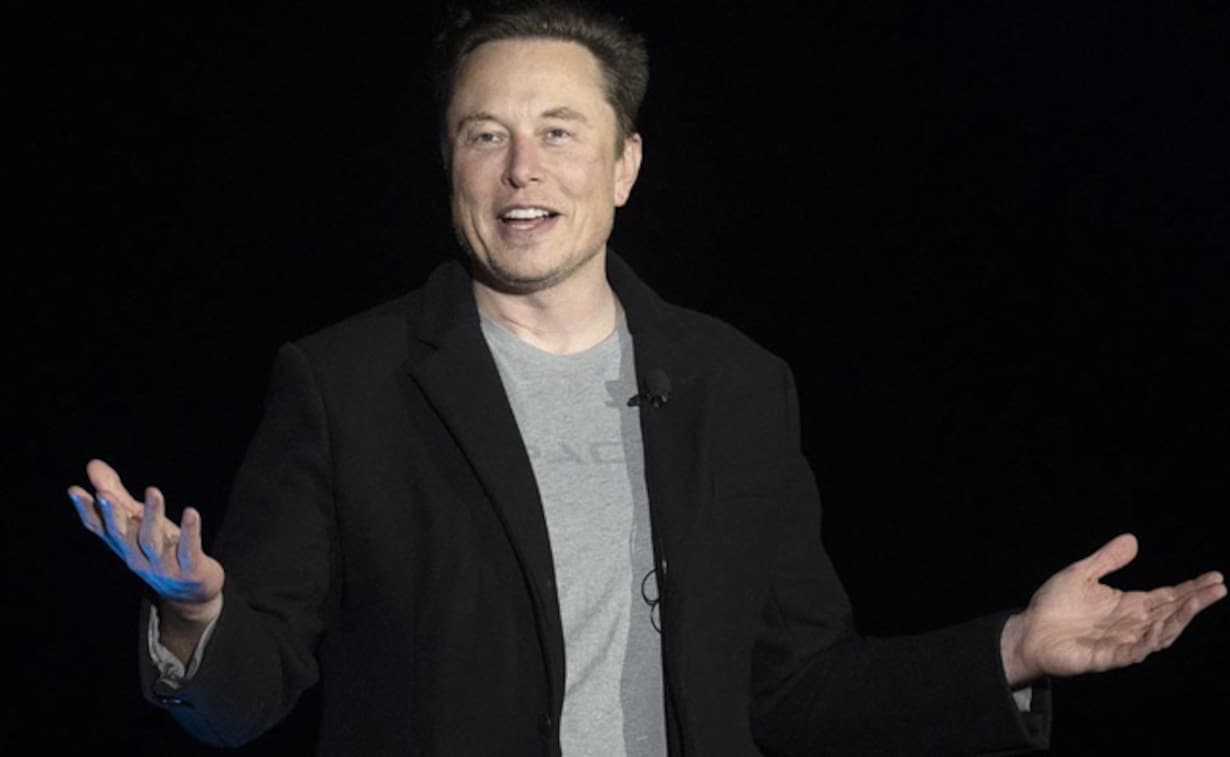 Following the series of insensitive and highly problematic tweets by Kanye West, Twitter CEO Elon Musk decided to take the matter into his own hands. First of all Ye's account was temporarily suspended for 12 hours. Musk replied to one user who wrote "fix Kanye please". He responded by writing,
"I tried my best. Despite that, he again violated our rule against incitement to violence. Account will be suspended." 
Thank you Elon Musk & Twitter for suspending Kanye West's account. He had violated Twitter's rules before & his previous suspension was warranted. Perhaps it is not a good idea to let this kind of Nazis back onto Twitter but good that you suspended him now
cc @ElonMusk @Twitter pic.twitter.com/Lhmex5jlQk

— Tomi Ahonen Standing With Ukraine (@tomiahonen) December 2, 2022
You can always trust Elon to do the right thing, after trying every single other possible thing.

— MaxMTL🇨🇦🏳️‍🌈🇺🇦 #Boosted #Resister (@DMaxMTL) December 2, 2022
This was referring to the Swastika picture. As for the unflattering picture of him and Emannuel Ari, the SpaceX founder replied with "This is fine". He also jokingly added, " I found those pics to be helpful motivation to lose weight!"
Also Read: "It's very triggering for people and embarrassing": Kanye West Booms Business After London Based Studio Gives Away Free Tattoo Removal of Controversial Rapper
The business magnet did not stop there as he followed with another tweet. Musk tweeted "FAFO".
FAFO

— Elon Musk (@elonmusk) December 2, 2022
It stands for "F*** Around and Find Out". This could be a warning to Kanye West for his notorious tweets.
Also Read: 'I see good things about Hitler': Kanye West Publicly Saying He's Pro-Nazi, Denying Holocaust Happened Proves the Rapper May Be Slowly Going Insane
Source: Twitter