Will Smith recently shared the story of how the legendary boxer, Floyd Mayweather helped him during his tough times, at a private screening for Emancipation, his new movie coming out this year. Apparently, the Hollywood actor Will Smith was going through a lot and was in a dark place after he slapped the veteran comedian Chris Rock at the 2022 Oscars. During the award ceremony, Rock made jokes about Smith's wife, Jada Pinkett Smith, and the 54-year-old actor retaliated by slapping the comedian.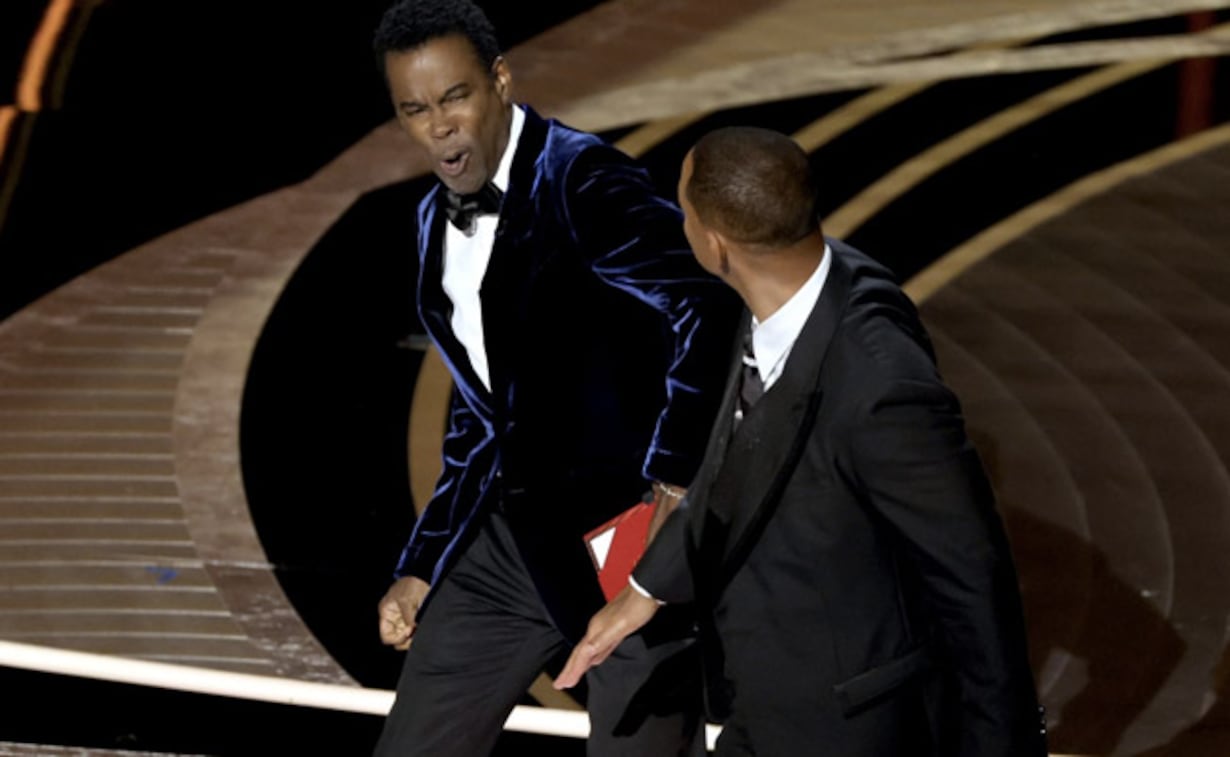 Although the Fresh Prince of Bel-Air alum did apologize to a lot of people, including the academy and later on to Chris Rock too, many fans and celebrities slammed Will Smith for his unprofessional and utterly rude behavior and hardly anyone came forward to support the actor. But recently, the actor revealed that when he was in a "really dark place" due to his public altercation with Chris Rock, he had a "champion" by his side, who is none other than Floyd Mayweather!
Also Read: Will Smith Gets Desperate To Get Back Into Academy Awards, Woos Dave Chappelle And Rihanna To Broker Peace Terms With Chris Rock Using 'Oscar Bait' Emancipation Screening
Will Smith recalls how Floyd Mayweather helped him in his dark time
During a private screening of his 'Emancipation' movie at The London hotel, the actor, who is also known by his stage name "The Fresh Prince", took a moment to praise and thank the former professional boxer Floyd Mayweather, who was in attendance at the screening, for being there for him and counseling him.
Also Read: 'Practicing gratitude in times of great challenge': Will Smith Has Moved Past Chris Rock Oscars Slap Controversy as He Promotes New Movie 'Emancipation' With L.A. Lakers Visit
Will Smith shared that Mayweather called him every day for about 10 days straight after the incident at the Oscars, just to make sure he was okay. In a video obtained by TMZ, the actor is seen saying, "I want to say something also about Floyd… So, we've met each other, we've seen each other around, but we weren't like, friends."
He added, "And, the day after the Oscars, for 10 days he called me every day," Smith added. "And, he was like, 'Ay, you know you the champ, right? You good? You know you're the champ, right? I want you to hear my voice say it. That was every day he called me … and it's like, that's my dude forever right there."
Also Read: 'A few times…I really crossed the line': Jada Smith Just Admitted She Made Many Grave Errors In Will Smith Relationship And We Couldn't Agree More
Floyd Mayweather loved the upcoming film of Will Smith
Will Smith's highly anticipated upcoming movie Emancipation's trailer is out and has gone wild on the internet. After the whole Oscars drama, Will Smith is finally getting back in the spotlight for what he has always been known for. As for the film, the boxing legend Floyd Mayweather just loved it. Mayweather tells TMZ, "Emancipation captures an important time in history. The movie has me on the edge of my seat throughout the entire film."
Deon Taylor, the producer of Mayweather's upcoming docuseries, The GOAT, also spoke at the screening. "Watching Emancipation film last night – the film was nothing short of amazing! The film touched so many parts of me as a black man in America… Will Smith is brilliant!! Every frame was Art!!!!!," Deon says of the movie. Based on a true story, Emancipation will display the thrilling life story of an enslaved person, who revolted against a Louisiana plantation back in the 1860s and escaped it.
The Antoine Fuqua-directed movie will be available to stream on Apple TV Plus from December 9, 2022.