One of the most well-known models in the world right now is Bella Hadid. Given that she has been in prominent advertising, runway presentations, and even walking the runway for high-end brands such as Balmain, Tom Ford, Givenchy, Chanel, and Victoria's Secret, it almost looks as though she was born to walk the runway. The model whose father is a Palestinian real estate developer has been very vocal about her anti-Israel political views. Even though the model claims that she has been giving her work all the effort and dedication, there are some issues due to her personal political views.
Bella Hadid's anti-Israel stance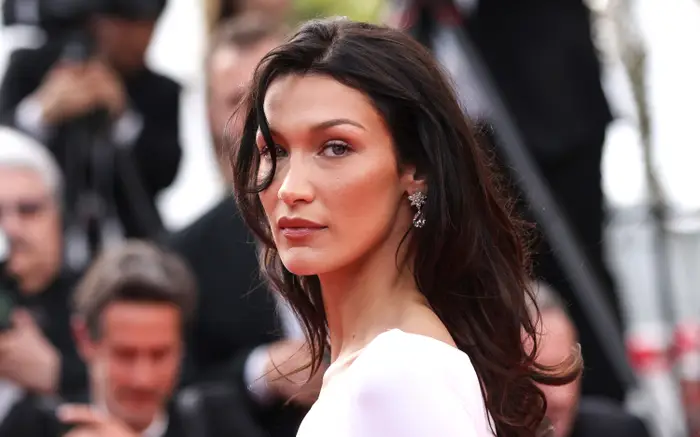 Bella Hadid first participated in a pro-Palestinian demonstration in New York City back in May 2021, and she has ever since been outspoken about her support for the nation with its conflict with Israel. "The way my heart feels… To be around this many beautiful, smart, respectful, loving, kind, and generous Palestinians all in one place… it feels whole! We are a rare breed!! It's free Palestine till Palestine is free!!! P.s. The Palestinian drip is real #FreePalestine." the model wrote on her Instagram after the rally.
A few days after her initial post on the gram, Bella Hadid posted another one, sympathizing with the Palestine cause. The post said, "I feel a deep sense of pain for Palestine and for my Palestinian brothers and sisters today and every day. watching these videos physically breaks my heart into 100 different pieces," She further added,  "You cannot allow yourself to be desensitized to watching human life being taken. You just can't. Palestinian lives are the lives that will help change the world. And they are being taken from us by the second. #FreePalestine."
Also Read: 'You Don't Want Your Kids To Face Hardships': Fashion Mogul and Reality TV Star Kimora Lee Simmons Reeks of Nepotism, Defends Harvard Educated Daughter Choosing To Be a Model
The consequences of her political views
With the fashionista being open about her anti-Israel views, it comes as no surprise that she would have lost some support from fans who were in the favor of Israel. Although the model expected this to a certain extent, what she did not expect was that some of her close friends would cut her off and she would even have trouble with work for putting forward her political views.
The model revealed in a podcast with Libyan-American journalist Noor Tagouri, "There have been so many brands that have stopped working with me. A lot of friends have also turned their backs on me." Bella Hadid added, "I had friends that completely dropped me, like even friends that I had been having dinner with on Friday nights, for seven years, now just won't let me into their house." Even after losing support, the model has made it clear that she stands firm in her belief.
Also Read: 'She wanted to make a man out of him': Justin Bieber Claims Victoria's Secret Model Miranda Kerr Made Him a Man From a Boy, Got Thrashed By Orlando Bloom in Ibiza
The model opens up about her heritage
In an interview with GQ, Bella Hadid expressed her grief for not being able to grow up in a Muslim cultured environment after her mother and father split up and she had to move away to California with her mother, Yolanda Hadid. She explained that she ached for a chance to learn her father's side of history after relocating to the West coast. The model claimed that as a child, she would have wanted to learn about and practice the religion but wasn't given that opportunity and was even bullied in school for being the only Arab child in her class. The fashionista also told Vogue, "I wish I had kept the nose of my ancestors. I think I would have grown into it." claiming that she regrets getting a nose job done.
Also Read: "Is Kylie Jenner The Dude"- Internet Sensation Andrew Tate Makes a Shocking Statement about Kylie Jenner, Says He Doesn't Know the Billionaire Supermodel 
Source: Dailymail