Loki is a villain that the Marvel fans will never grow tired of. Tom Hiddleston has played the part to perfection and has the actor has confessed he would love to play as long as he can, the fans believe the same thing. Loki made his MCU debut in Thor alongside Chris Hemsworth's Thor Odinson. Since then, the so-called side character has seen many adventures and transitioned from a villain to a hero. Combining all of his adventures, let's take a look at some of the funniest things that Loki has said in the MCU.
I can feel the righteousness surging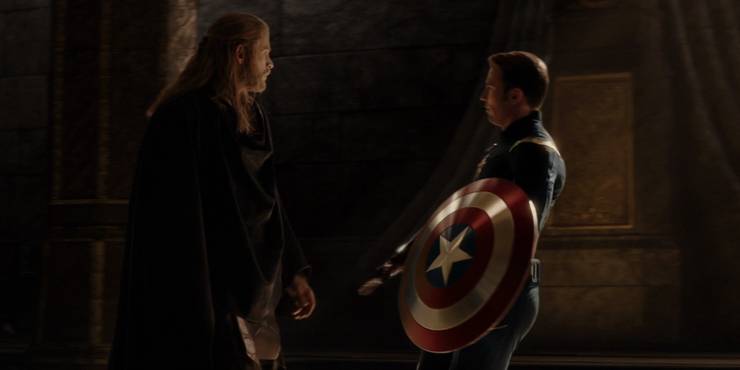 In Thor: The Dark World when Loki helps Thor in escaping Asgard, he starts shapeshifting in order to keep his identity hidden. During this, he goes through a series of characters, including Captain America. His take on the character is hilarious and he takes a dig at Captain America's righteousness, which shows how he fed up he is of him.
I have been falling…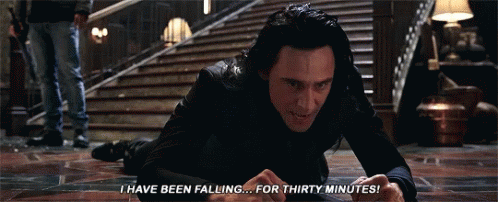 Loki knows magic and Doctor Strange is the Master of Mystic Arts. So, it was safe to think that their face off in Thor: Ragnarok was going to be epic. Well, it was. Strange sends Loki through a portal where Loki literally keeps falling. After Thor ask Strange to bring his brother back, Loki falls and claims, "I have been falling…for 30 minutes!"
We're Not Doing Get Help
Thor: Ragnarok saved the franchise and all thanks to Taika Waititi for bringing in a new direction style. The humour in the movie is impeccable and Hiddleston's chemistry with Hemsworth is just right. In Ragnarok, Thor advices to use get help but the look on Loki's face while saying that he wont do it is precious.
Your Saviour Is Here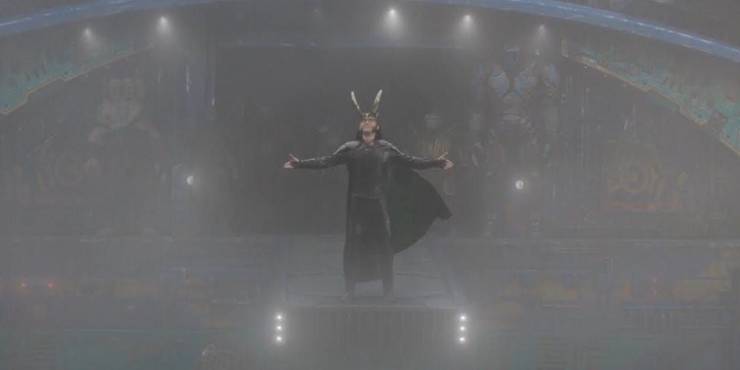 The MCU knows that is in Loki's nature to oversell his status. The absurdity of Ragnarok was blended in perfectly with Loki's humour as he emerges from within the smoke and says "Your saviour is here." Fun Fact: this is the same pose that we see in the beginning of the movie on Loki's statue.
Yes! That's How It Feels!!
One true moment in Ragnarok was when Loki almost reached nirvana. Remember The Avengers when the Hulk literally smashed Loki intro the ground and treated him like a rageddy ann doll? Well, something similar in Ragnarok and the way Loki gasped in excitement was hilarious.
What's your name?
A good villain would know how to threaten, right? Loki is a bit different though. First, he will ask your name, and then he will threaten to kill you, In the Disney+ series Loki, the God of Mischief makes a run for his escape and ends up finding Casey. Right before he is about to be aware of the uselessness of the Infinity Stones, he asked Casey's name just to threaten him more personally. This particular scene would have you in splits.
AHH!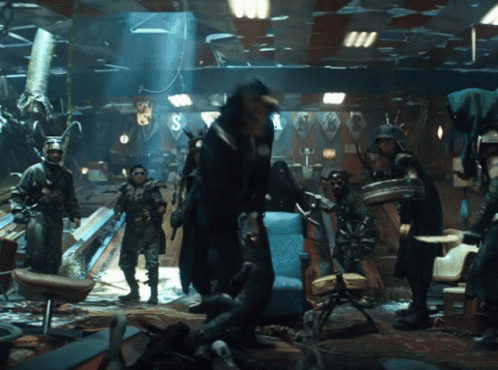 In the Disney+ series Loki, as the God of Mischief finally lands in the Void, he comes a bunch of his own variants. Of course, some are helping him and some have resorted the lives of a scavenger. In the scene where things get heated after President Loki arrives with his mob, Gator Loki bites his hand off and the reaction is so precise and top-tier funny. Which is the funnes thing in your opinion? Let us know in the comments below!