"Because no matter how small an act of kindness or generosity you put out into the world, it will make a difference." —Wonder Woman
Created by William Moulton Marston and H. G. Peter Wonder Women is a fictional DC superhero who made her first appearance in All Star Comics #8 in October 1941 and also in sensation Comics #1 in January 1942. Born to the Amazon people Wonder Women also known as princess Diana is the daughter to the Amazon queen of Themyscira a no Man's Land place. Wonder Women powers include Flight, Hand to Hand Combat and her Lasso of truth. Wonder Women is one of the most beloved characters in the DCEU and her popularity grows every year. Being portrayed by actress like Lynda Carter, Romi Rain, Rosario Dawson and many. She is recently been played by Gal Gadot which is giving the character the hype it needs and that's the reason of wonder-women's massive fan-base around the globe. And with such a massive fan base come hilarious memes of joy. In many ways, memes serve as companion pieces to the characters. So Animated Times have compiled 10 Funniest wonder woman memes on the internet. Hope you all will enjoy them.
1 Ominous Steve: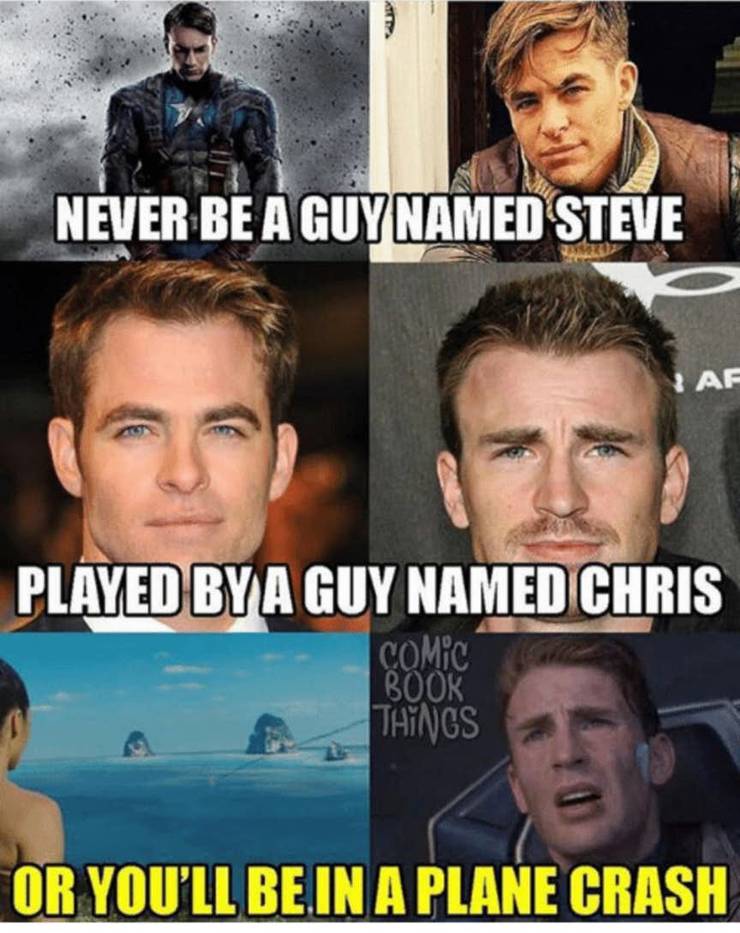 2 Whoops…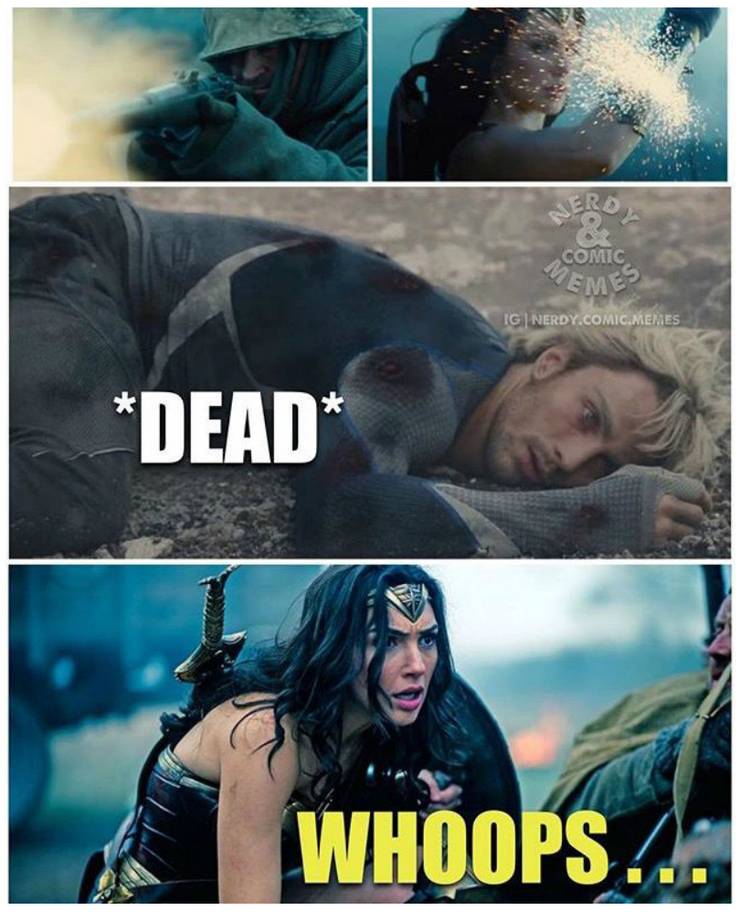 3 Hero's Shield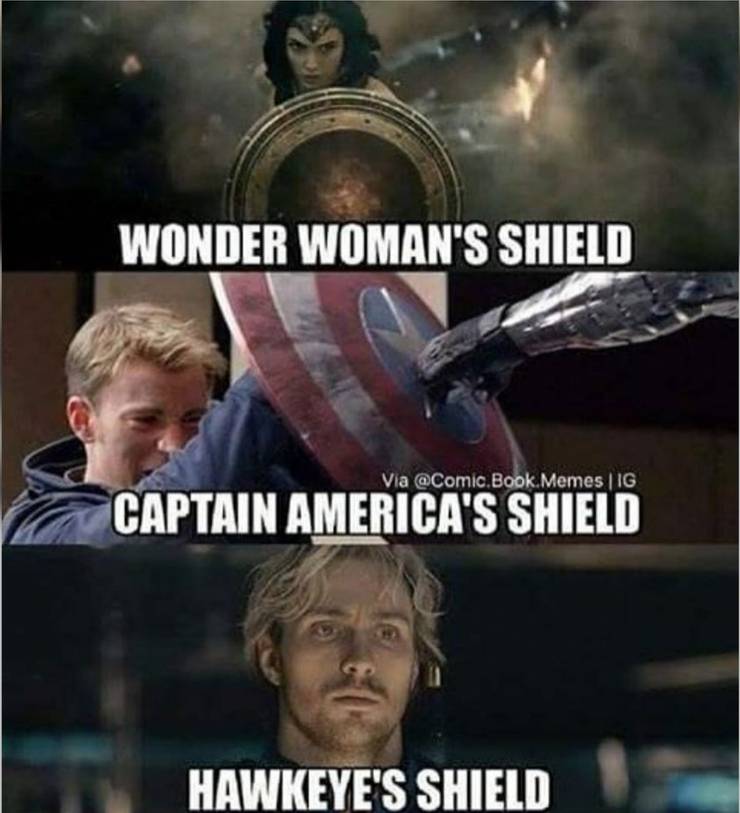 4 Cap Being Diana's Fan:

5 Even Doomsday Can't Beat Wonder Women: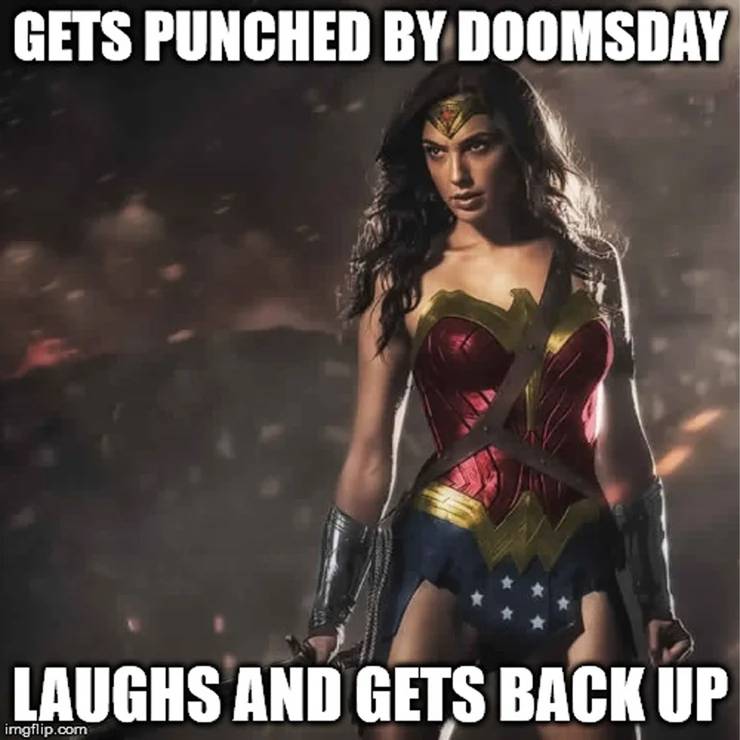 6 What Normal People See VS Me!!!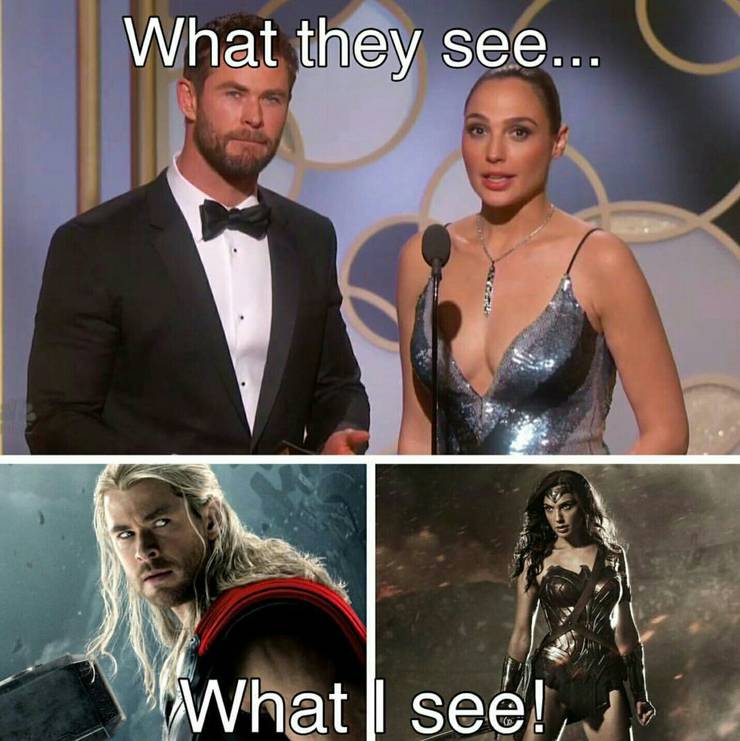 7 Queen Of Batman: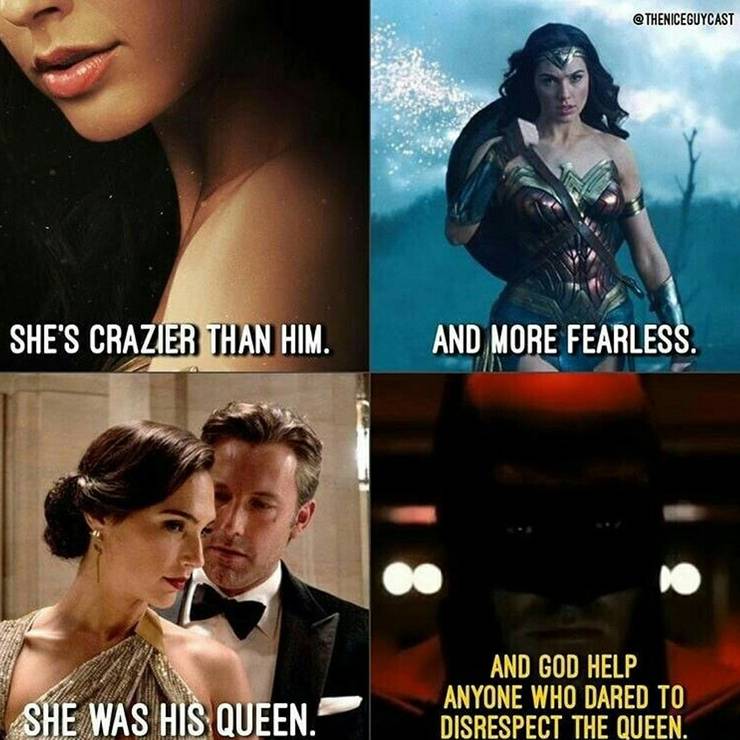 8 The Hazard Of Invisible Jets: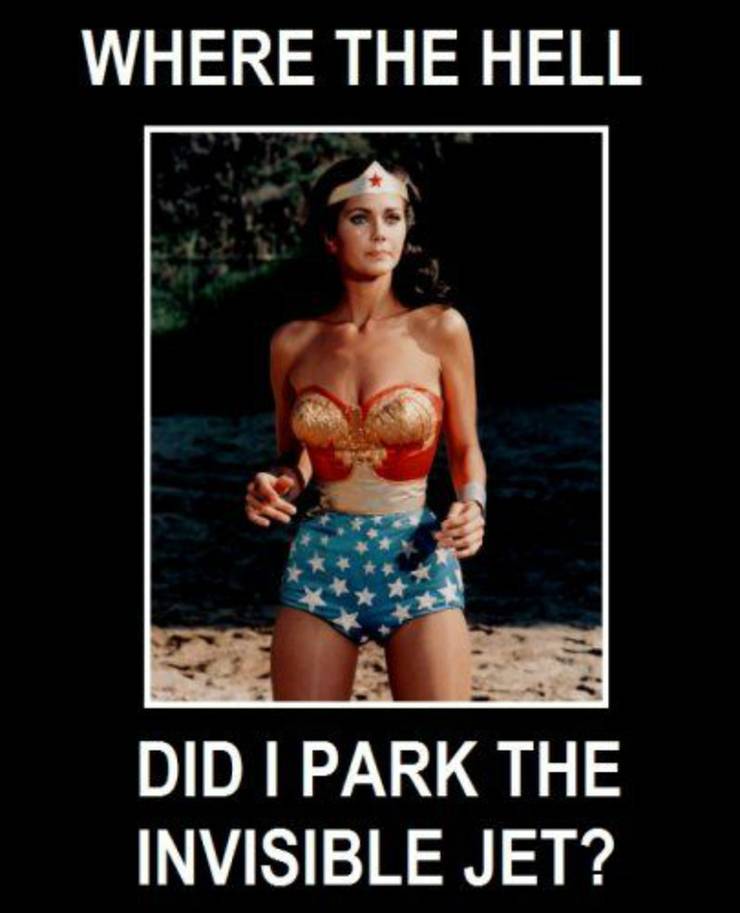 9 Be Like Wonder Women: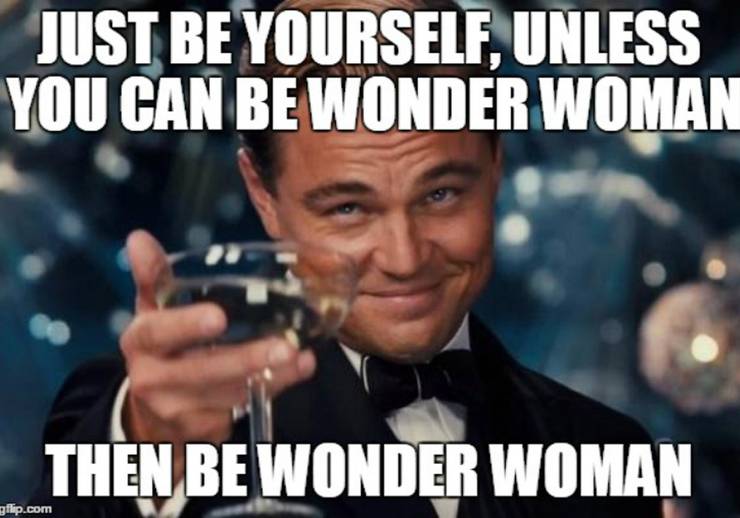 10 The Greatest Truth!!!!!