Gal Gadot and Ryan Reynolds are working together for an upcoming action/thriller movie "Red Notice". The movie is about the world's most wanted art thief, Sarah Black, played by Gal Gadot. A series of actions unfold when FBI profiler John Hartley, played by Dwayne Johnson hires Nolan Booth, played by Ryan Reynolds to take down Sarah Black. Moreover, Ryan Reynolds himself plays the character who's second-most wanted art thief. So, there's no telling what's going to happen in the movie until we watch it ourselves. However, Gal Gadot teased fans with a post on Instagram wishing her co-star Ryan on his birthday. Check it out: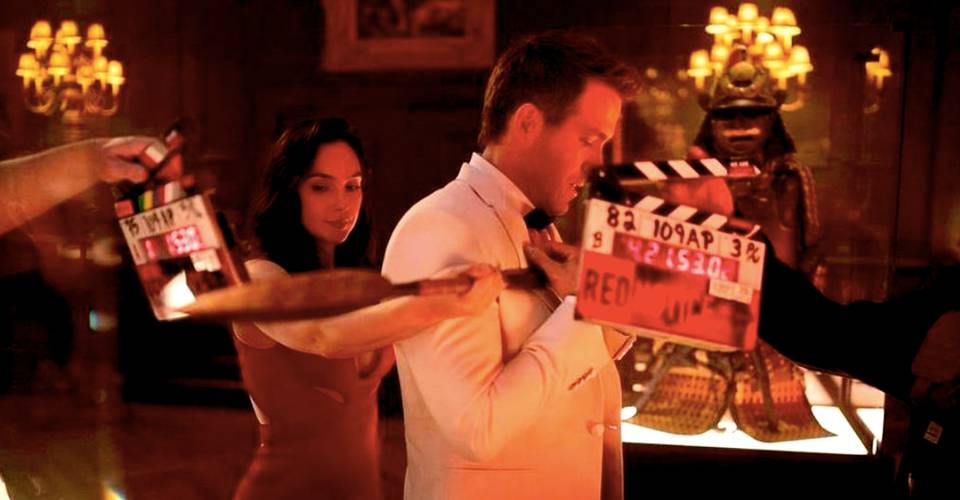 Gal Gadot Wishes Ryan Reynolds & Teases Fans With A BTS Image From Red Notice
On 23rd October 2021, Ryan Reynolds turned 45. He received many wishes but Gal Gadot's wish was a bit different. She posted a picture on Instagram of her and him. No, it wasn't a normal picture. In the picture, we can see Gal Gadot pinning Ryan Reynolds with a spear and captioning it: "Don't you forget- I always got your back." Both of them were dressed well and were ready for action! The still was taken by Frank Masi. He's the on-set still photographer. He has previously worked in massive projects like Venom, Jungle Cruise, and Jumanji: Welcome to the Jungle. Check out the post:
The movie is about Ryan Reynold working with Dwayne Johnson to take down Gal Gadot. She is trying to steal the invaluable Cleopatra eggs. So the whole movie is about it! But their attempt to stop her from doing this goes the opposite direction. However, the BTS scene Gal shared on Instagram shows that maybe she has an upper hand on Rayn Reynold in the movie. Also, the still she shared looks like from the museum scene from the trailer which seems to be an important part of the movie. Not just in this shot, Gal Gadot seems to have an upper hand in most of the scenes we see in the trailer. So, it'll be interesting to see if the duo succeeds in taking her down!
What happens, in the end, will be known to all of us in no time now. The movie "Red Notice" will premiere in selected theatres on 5th November 2021. It'll be followed by its Netflix debut on 12th November 2021.