Game of Thrones is now behind us with all of its controversy and acclaim. Now work on its eagerly anticipated sequel is underway. It was confirmed earlier this month that filming had indeed begun on the prequel series in Northern Ireland. Now there has been a leaked image, which if accurate, shows that the series could have gotten a name and a logo too. The series seems to be called- Blood Moon.
The Logo And Name Of The Game of Thrones Prequel Series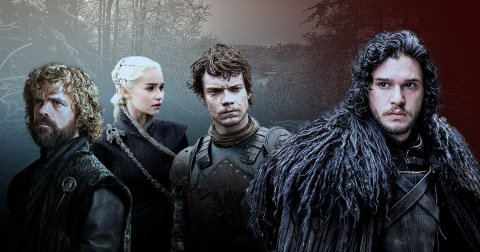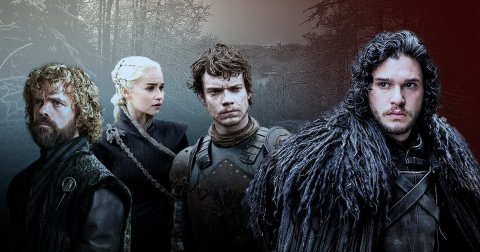 On the fan site Watchers on the Wall, it was reported that Blood Moon is potentially the title of the series. That sheet also revealed the logo of the series or at the least a very simple version of it. You can check out the tweet below that mentioned it originally:
Il semblerait que "Blood Moon" (ou "Bloodmoon" ?) soit le titre officiel de la série préquelle sur la Longue Nuit, et non un titre de travail. L'information reste à prendre avec de (grosses) pincettes. Le site "Watchers on the Wall" a relayé une photo du logo : pic.twitter.com/LALvfFcOyH

— La Garde de Nuit (@gardedenuit) June 28, 2019
Is The Prequel Title Official?
It's also important to remember that HBO hasn't confirmed that name specifically. They also haven't confirmed if Blood Moon is the permanent title for the prequel series. Another thing which they haven't confirmed is the logo. So basically there has not been official confirmation of any kind from HBO.
It's possible that both are just placeholders. Also, it certainly has not been the only title that has been suggested for the series. Author George R.R Martin had himself suggested the title The Long Night. But that title got used for the third episode of the final season of Game of Thrones. If Blood Moon indeed ends up being the official title of the prequel series then it's possible that there will be a different logo than the one used on the production sheet.
Game Of Thrones Prequel Setting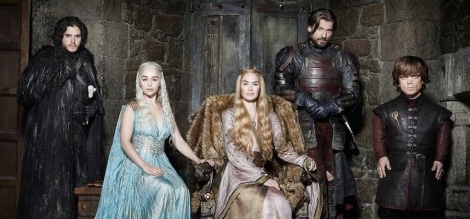 Whatever the title of the prequel series ends up being, it will be taking place in a very different Westeros. This will be different than what fans of Game of Thrones are accustomed to seeing. The prequel will take place thousands of years before the events of Game of Thrones.
George R.R Martin said of the prequel's setting that:
"Westeros is a very different place. There's no King's Landing. There's no Iron Throne. There are no Targaryens- Valyria has hardly begun to rise yet with its dragons and the great empire that it built. We're dealing with a different and older world and hopefully that will be part of the fun of the series."
Know more about game of thrones with this video
(Source: comicbook.com and metro.co.uk)