Following the release of Shakira's epic diss song aimed at her ex-partner Gerard Pique, his mother, and his girlfriend Clara Chia Marti, the Barcelona former footballer decided to take a jab at the Colombian singer in response. The Barcelona star recently took to Instagram to mark the start of an official relationship between him and his new girlfriend by posting the first official picture of the two of them. Gerard Pique's latest Instagram post appears to be a well-intentioned attempt to retaliate against Shakira for all the dissing she did in her recent record-breaking song.
Despite not having remorse for the emotional trauma he inflicted on the Colombian singer, the former footballer went official with his 23-year-old girlfriend Clara Chia Marti after the ex-couple split up in June 2022.
Also Read: 'She is devastated': Pique's Mother Reportedly Traumatized after Her Son Got Dumped, Asked Shakira's Kids To Not Call Her Grandmother
Gerard Pique Shares First Official Picture With Girlfriend Clara Chia Marti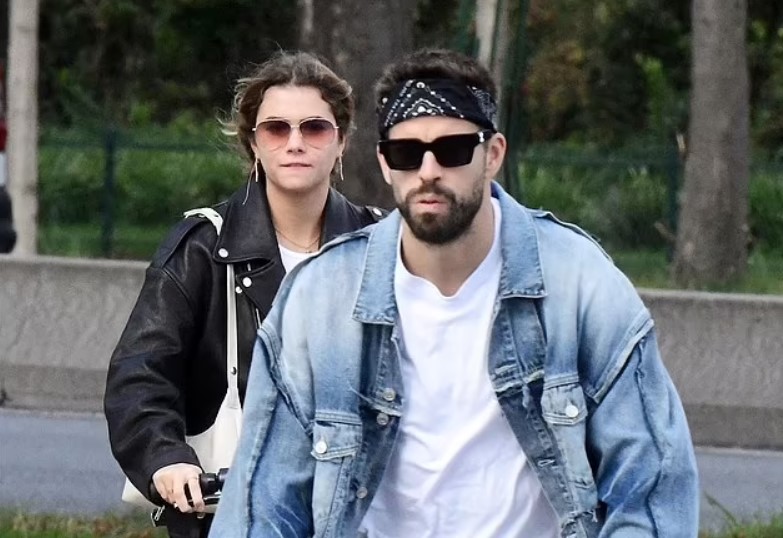 The former FC Barcelona player Gerard Pique made his relationship with 23-year-old girlfriend Clara Chia Marti official on Instagram on Wednesday. Creating a moment with Clara Chia, Pique shared a love-filled-sweet selfie of themselves cuddling and shared it with no caption. However, the picture does not require captioning as it appears to be said everything that needs to be told without any words.
There is no doubt that Pique and Clara Chia have a romantic relationship but have taken their romance to the social media platform; it comes after Shakira tore into Pique, his mother, and Clara Chia in her new diss track. Shakira's hit diss song BZRP Music Session #53 previously broke records on YouTube and now topped Spotify's Global Charts.
Pique and the Colombian singer separated in June 2022 after 12 years of togetherness. The ex-couple never married but shares two sons, Milan and Sasha. The couple also finalized their kids' custody arrangements late last year and decided to co-parent them. According to reports, Pique recently attended his eldest son Milan's 10th birthday at Shakira's house, but the exes maintained distance.
Also Read: Video of Pique's Mother Poorly Treating Shakira While the Barcelona Star Stands Silently Goes Viral, Fans Show Support to the Pop Star
Shakira's Strained Relationship With Gerard Pique's Mother
Pique's mother Montserrat Bernabeu has made waves over the past few days due to her behavior towards Shakira in all given situations following the release of Shakira's hit diss song. When Shakira took no time to torment her ex-mother-in-law in her new song, many people also resurfaced their old videos where she appeared upset or misbehaved by Pique's mother. Recently, a clip from a video appeared on the internet where the Colombian singer was standing with her ex-partner Gerard Pique and his mother. At one point, Pique's mother squeezed Shakira's cheeks and gestured for her to stay silent as she touched her lips.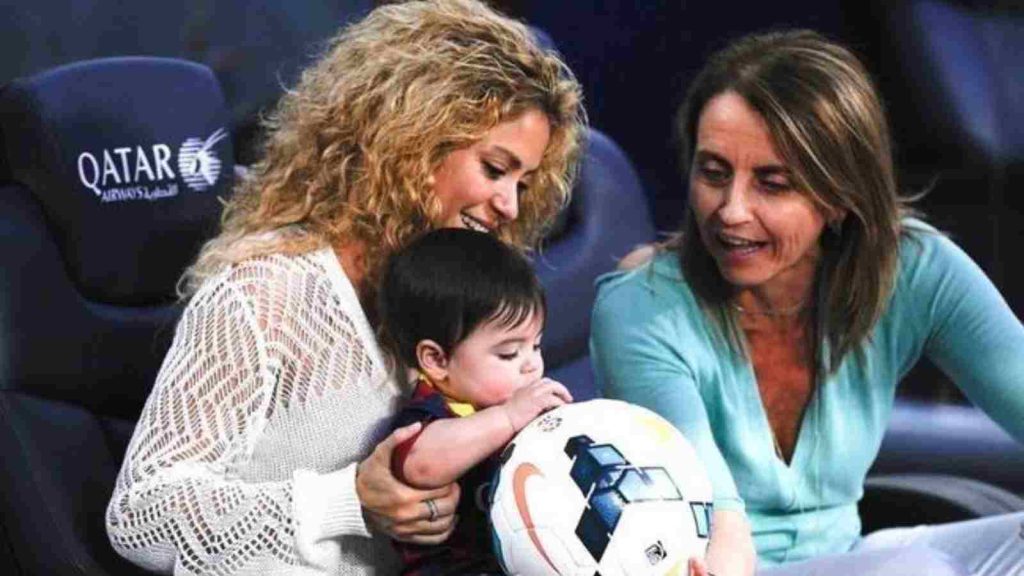 Earlier, an old video resurfaced showing Shakira interviewing British Vogue and displaying various images from her career, including one taken in 2012 when she received an honor from the French Ministry of Culture. In the picture, the Colombian singer had straight, short, platinum-blonde hair. In the video, the Colombian singer admitted it was her worst career mistake to take style advice from Pique's mother. Shakira, however, is reported to have played her new song loudly at her house following its release to tease Pique's mother, who lives next door. Additionally, a gigantic witch doll was reportedly placed on the singer's balcony facing Pique's mother. The Colombian singer seems to have had a tough time handling Pique's move of posting his first official picture with Clara Chia.
Also Read: 'Our battery lasts longer than Shakira and Pique's relationship': Did Casio Just Roast Shakira after Her Pique Diss-Song Made Their Stocks Plummet?
Source: Instagram